Sony has already made several announcements about its next-gen console. We already know what sort of performance upgrades to expect from the hardware, and Sony previously revealed the significant haptic improvements coming to the PS5 controller, which will probably be called DualShock 5. The new PS5 controller patent update seems to have another new feature to its design and the game company added it at the last-minute to the patent for the controller. It seems to be something of a new input that the previous controllers did not have.
According to a Sony patent application dated June 20th, 2019 that was published online on December 26th, Netherlands based tech site LetsGoDigital have also created a detailed plan render based on the information as seen below. The documentation details the functionality of a PlayStation controller that features extra buttons on the back that seems to give the controller a new feature.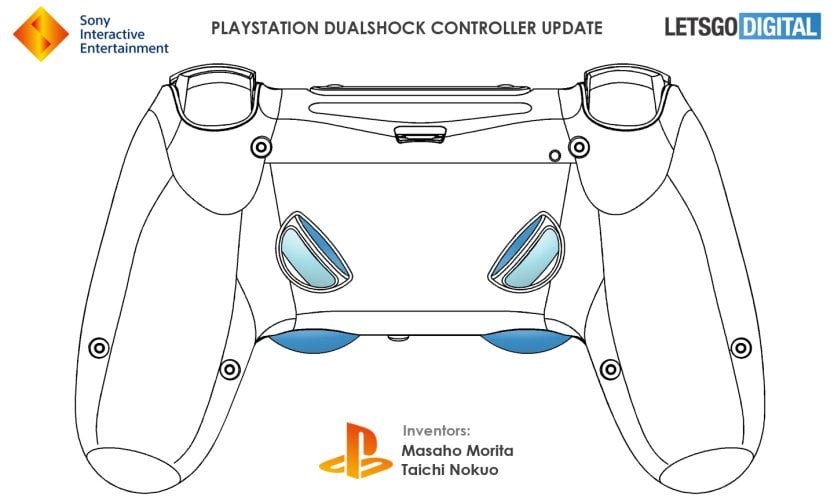 This new patent essentially states that the PS5 controller will have a selection of new buttons on its back. It will have two big buttons and two smaller buttons that will be divided into pairs, making it so that both the left and right sides of the controller will have a big button and a small button.
If this sounds familiar that's because Sony just announced a DualShock 4 accessory, the Back Button Attachment, that lets you add user-configurable buttons to the back of the current controller. Although, the Back Button Attachment and the back buttons of the PS5 controller look to perform entirely different functions.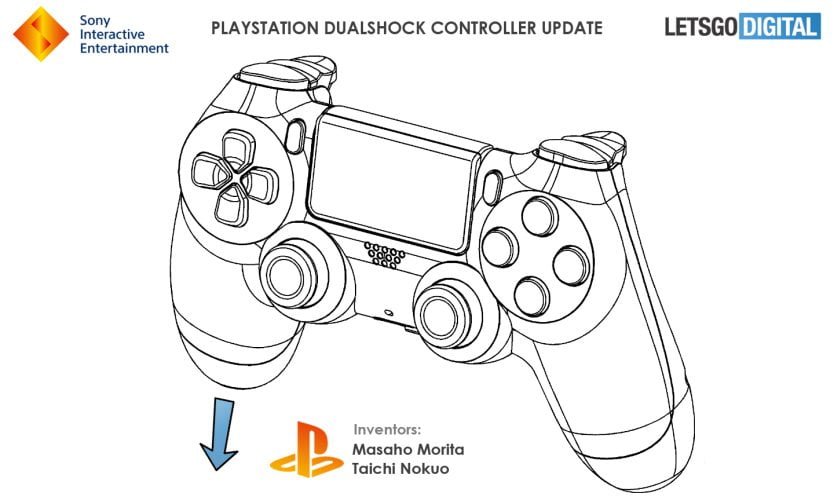 The large button moves up and down, apparently. The smaller button can be controlled by pressing it. The larger one can extend the handles, the report notes, allowing you to customize the length of the handles to better fit your hands for improved grip during gameplay.
The smaller button packs a pressure sensor that will be able to tell how hard you press it and trigger an appropriate action on the screen. It'll be interesting to see how this feature plays out as it should allow players to make their controllers sit perfectly in their hands, no matter what size they are.
As always with new patents, the technology they describe won't necessarily make it into next-gen products. It should be noted that this PS5 controller patent update was of the utility variety rather design. Utility patents usually lead to new product developments whereas design focuses on altering something already created. It may be that this latest Sony's patent could be for something other than the PlayStation 5 controller.
The successor to the best selling console of all time, The Sony PlayStation 5 will release sometime during the holiday season in 2020.