Happy PS5 launch day! The Playstation 5 is launching today in North America, Australia, New Zealand, Japan, Singapore, and South Korea, and is set to launch on November 19, 2020 for the rest of the world and for us here in the Middle East.
Media including journalists, youtubers, and influencers has been testing out the new PS5 for over a week now and with embargo's lifting slowly, we now have a pretty sound idea on the different options and tweaks that have led to a complete overhaul of the Playstation UI.
For the purpose of this article, apart from researching various hands-on videos on the UX mentioned in the Playstation Blog with the user experience video, we will also look at the latest FAQ Article by PS Blog and various other sources.
What is included in the PS5 box at launch?
Whichever model you choose, you'll get:
The PS5 console or PS5 digital edition console
One DualSense wireless controller
USB Type-C to Type A charging cable for the DualSense wireless controller
HDMI cable (compatible with ultra high speed defined by HDMI v2.1)
AC power cord
Base that allows you to orient the console either vertically or horizontally
Quick Start and safety guide.
Additionally, both PS5 models come with a free game pre-installed. Astro's Playroom is a brand-new platformer that allows PS5 players to explore four worlds, each one showcasing innovative gameplay using the new and versatile features of the DualSense wireless controller.
A Brand New UX|UI
Since the Playstation 3 days of using XMB and the countless updates continuing till today on the PS4, one of the biggest issues has been the speed and reliability of the OS on these Consoles. Taking note, Playstation have finally completely revamped the new UX which although looks like a sleeker and more cleaner version of the PS4 UX, it is not just a reskin.
Important decisions like making the Playstation Store integrated into the UI as opposed to being a separate App really help to make it super fast and snappy. The Playstation team has described the innovation over this new design overhaul to introduces a number of new features designed to make your gaming experiences more immediate, more immersive, and more personalized.
Control Centre
A new feature which resembles PS4's quick menu is the control centre. Apart from bringing up the frequent used app when the PS button is pressed, Activities is another inclusion in the control centre.
Activities are another new feature designed to bring you closer to key elements of gameplay. "Activities are displayed via on-screen cards in the control center and in the hubs of supported games, and enable you to discover new gameplay opportunities, return to things you missed, jump directly into levels or challenges you want to play, and much more.
Other types of cards include game help, screen sharing, and more. Some cards can be put in picture-in-picture mode or pin-to-side mode, so you can view them without having to leave the game."
Backwards Compatibility
Thanks to the excellent people over at Digital Foundry who tested how flawlessly backwards compatibility is baked into the PS5 Architecture. BC is a feature Sony missed out on on current gen but silently and diligently have perfect for the PS5.
It seems most game if the developers allowed for a higher frame rate, run at a buttery smooth flawless 60 fps. For e.g Sekiro and Dark Souls 3 without any patch blaze through. This makes a big difference to the games and also solidifies trust PS4 owners can have whether they adopt the new console Day 1 or whenever feasible, Sony have you sorted on this end!
Where Are Your Games Stored?
In the absence of folders in the PS5 UI which is a bit of a dissapointment, both the PS4 & PS5 games will be assorted in the "Game Library" section. This should make it easier to access older PS4 games bought digitally to be played on the PS5 through Backwards Compatability
This includes games you were able to play as a PS Plus or PS Now subscriber. If those subscriptions have lapsed you will need to buy new subscriptions to be able to play those games again (note: PS Now service availability varies by country).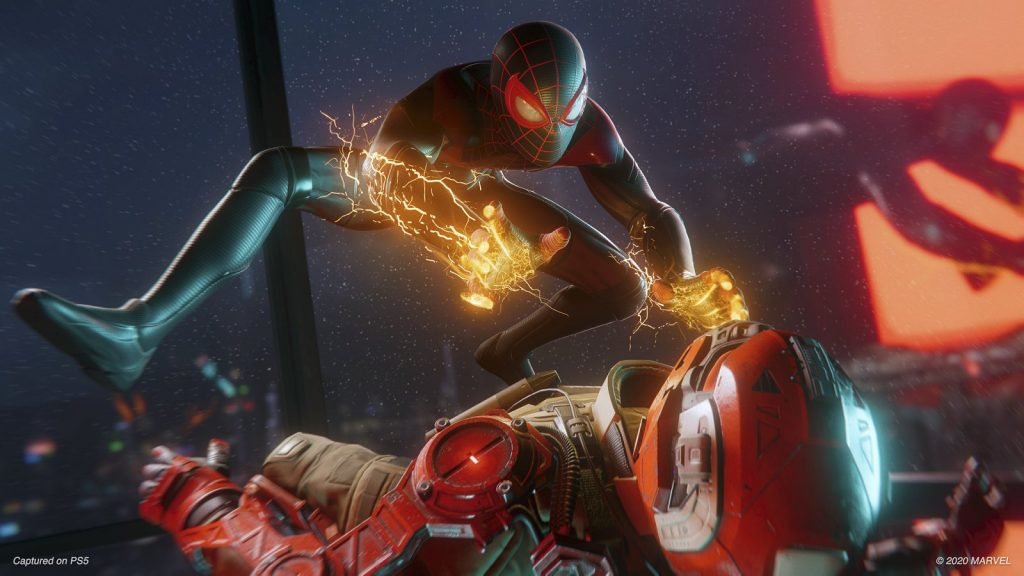 Remote Play
If you haven't already noticed, Sony has made available the PS5 remote app onto your PS4's since yesterday. Whether you have a PS4 & PS5 in a different room of the house or want to stream games from the PS5 on to a PS4 this will be now available.
This seems to be a good feature for families with multiple consoles and or if the TV which is hooked up to a PS5 is in use by someone else, the remote play feature can allow to stream games onto a PS5
"Players will be able to access their PS5 from a PC or mobile device via Remote Play in the same way as PS4. With PS5, you'll also be able to access your PS5 from a PS4 console or another PS5 via Remote Play."
Now, in addition to being able to access your PS4 from a PC or a mobile device, your PS4 can access other consoles via remote play too, right on your TV. This includes the ability to connect to your PS5 and stream a PS5 game to your PS4 so you can play it there.
Additionally, remote play will add support for up to three additional users to join the remote play session, which allows users to enjoy local multiplayer games via Remote Play.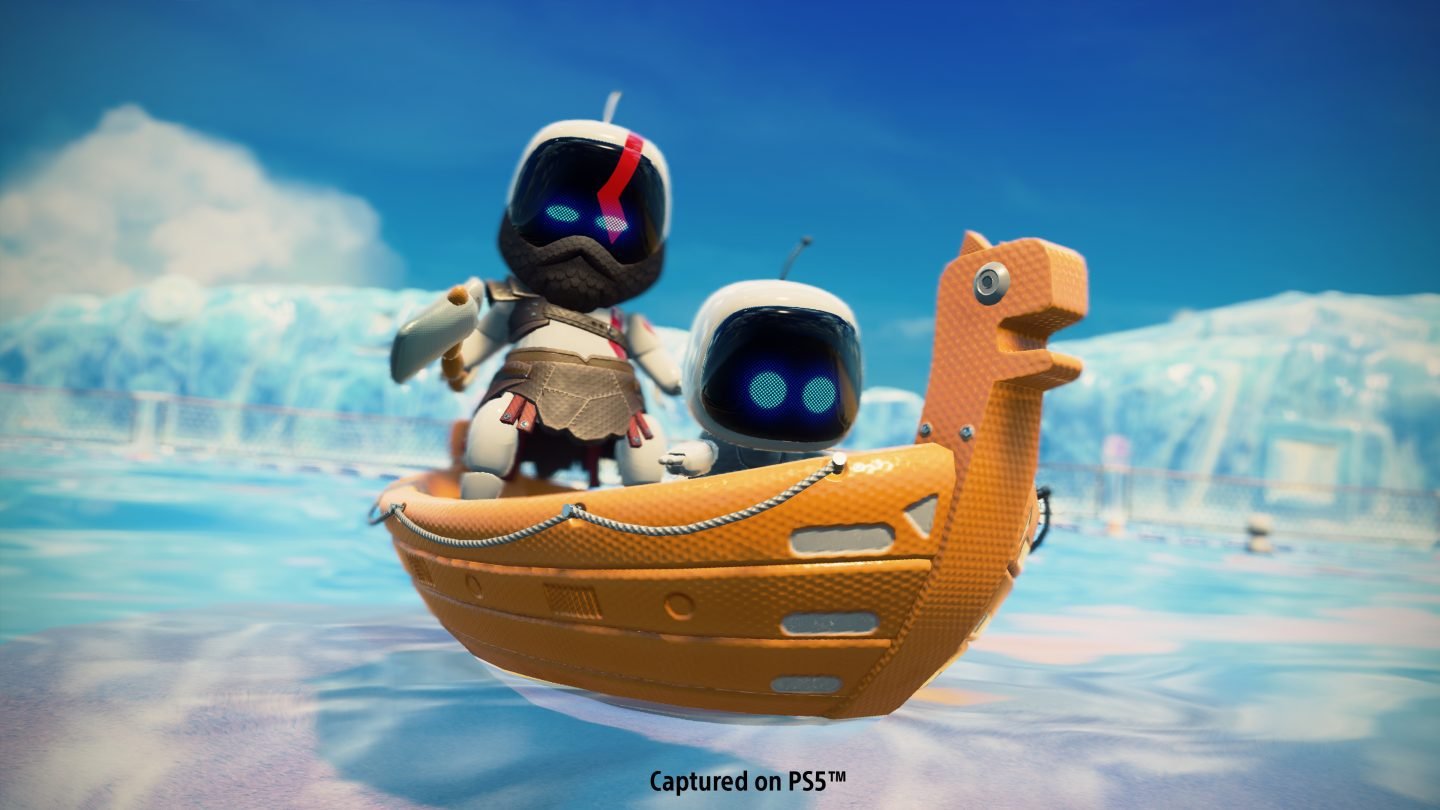 New Feature 'Game Help'
Early previews have been discussing a new help system in the PS5 which can possibly not only give hints to finish off levels but also help with gaining every popular trophy. This new feature is also designed to keep the player immersion without leaving the PS5 dashboard onto YouTube for a walkthrough for instance.
Cards that were mentioned earlier will assist in guiding without spoiling key events of the story or gameplay, players whilst still in the PS5 UX. This is a brilliant option which on the base sounds really helpful but to see it flourish could be beneficial for players looking for more helpful resources.
PS Plus Collection
Another very exciting prospect of PS5 is the 20+ collection of backward compatible games available right now for all Playstation 5 users who have a PS+ subscription. For a more detailed look at what this collection entails, you may check our article over here.
For a shorter TLDR version, refer below.
"The PlayStation Plus collection will be an added benefit for existing benefits that PlayStation Plus members receive for the same great subscription price. Once a player redeems a game from the PlayStation Plus collection, they can keep the games for as long as they are an active PlayStation Plus member. PS4 games redeemed from the PlayStation Plus Collection and played on PS5 will see benefits such as increased loading speed and improved or more stable framerates with PS5's Game Boost."
From SIE Worldwide Studios:
Bloodborne
Days Gone
Detroit: Become Human
God of War
Infamous Second Son
Ratchet and Clank
The Last Guardian
The Last of Us Remastered
Until Dawn
Uncharted 4: A Thief's End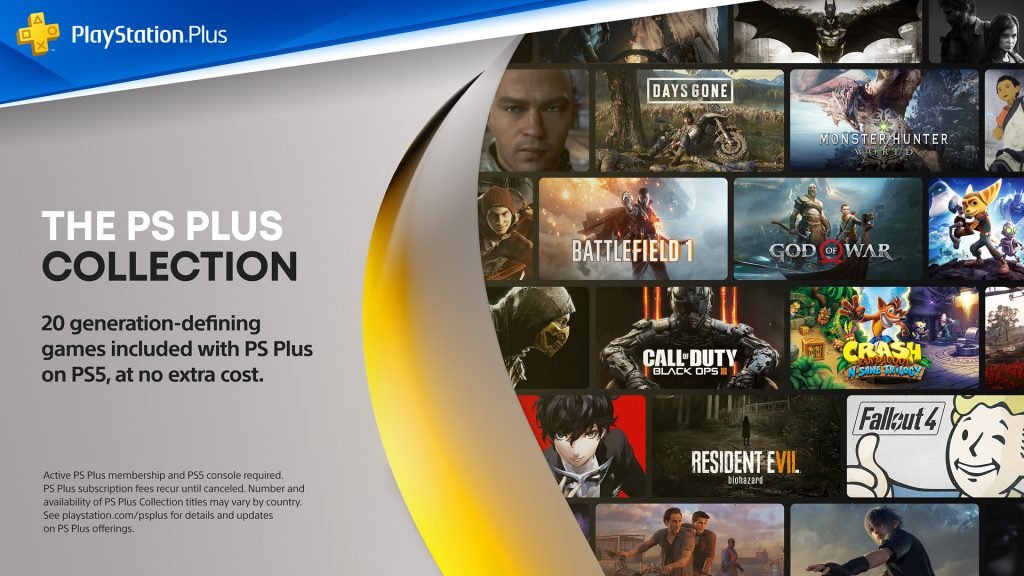 From third-party publishers and developers:
Batman: Arkham Knight
Battlefield 1
Call of Duty: Black Ops III – Zombies Chronicles Edition
Crash Bandicoot N. Sane Trilogy
Fallout 4
Final Fantasy XV Royal Edition
Monster Hunter: World
Mortal Kombat X
Persona 5
Resident Evil 7 biohazard
Before departing the PS Plus Collection, the month of November will see Bugsnax available for free to PS5 Owners alongside Hollow Knight & Middle Earth – Shadow of War as part of the Ps Plus free titles for Nov 2020.
Introducing "Dual Sense" A Truly Next-Gen Controller
The single most lauded and revolutionary peripheral that seems to have made a HUGE impact with PS5 Reviews and impressions is the new Dual Sense Controller. From Haptic Feedback leading to rumble and tension never felt in a game controller ever, to the often same usual quote everyone keeps dictating – " Until you do not hold the Dual Sense, you cannot fathom how much of a big step and game-changer this is", it really seems of utmost importance.
It seems apart from the futuristic design of the console, the muted and sublime but faster and more responsive UX/UI, The Dual Sense single-handedly has been reviewed as the most impactful and innovative item alongside the PS5 which totally changes how will game.
Note made to self: better not forget to Platinum Astro's Playroom which comes bundled with each PS5 whether you get the physical or digital edition, so that I get a true sense of the features baked into the game and how they could be implemented with future games.
While we all still have a painstakingly slow wait for a whole week ( first world problems) before the launch of the Playstation in the Middle East, you can revisit the games coming out this year and beyond for the console here & here. Happy Gaming until then & happy PS5 Launch Day!