Awaiting anxiously on the heels of the upcoming highly anticipated game, Naughty Dog & Playstation have re-ignited the collector's itch by introducing a very polished, sublime & faithful console design featuring Ellie's Tattoo. The console bundle will launch alongside the game which is the 17th Of June 2020.
What The Bundle Includes?
As per PS US Blog, "This special bundle features a fully customized matte finish PS4 Pro console engraved with Ellie's tattoo design, a Limited Edition DualShock 4 Wireless Controller, a physical copy of The Last of Us Part II game, as well as a code to redeem digital content* such as The Last of Us Part II PS4 dynamic theme, avatars, and more. This limited edition bundle will be available across the U.S. and Canada for $399.99 USD (MSRP) / $499.99 CAD (MSRP)."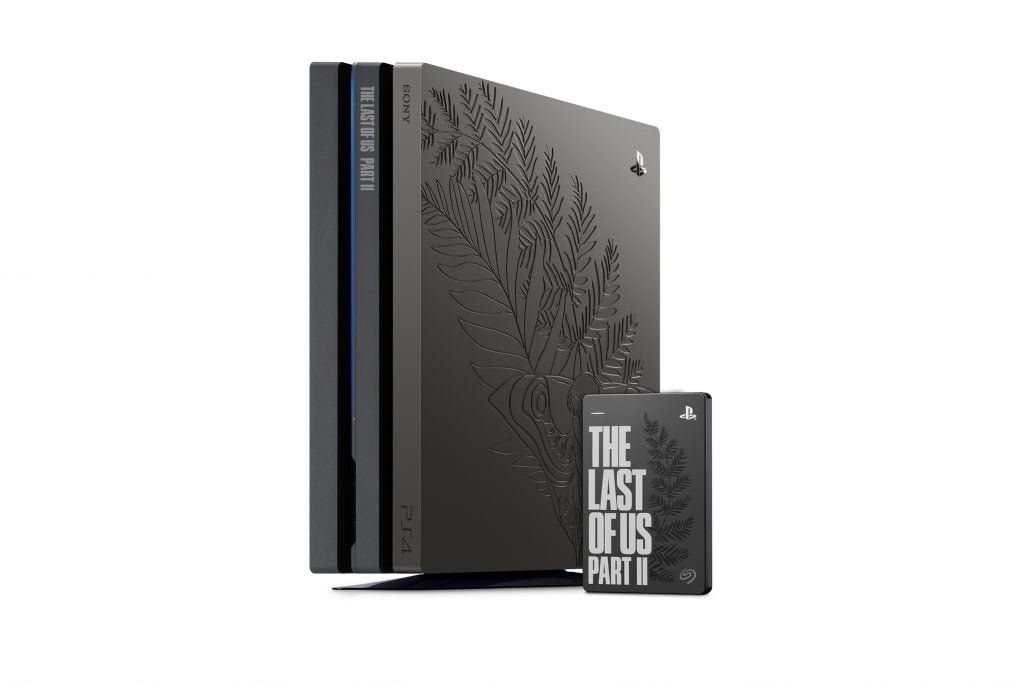 Partnership With Seagate
It seems PlayStation has partnered with Seagate for a customized Portable Hard Drive which is 2TB. This is not the first time as there are other branded Western Digital & Seagate Portable Drives which are sold for Playstation & Xbox Console sin recent times. This could also mean that we might be getting future partnerships for the upcoming PS5 where we know the internal SSD will be 825GB, possible for more space Seagate might play a more prominent role as with next-gen we can only imagine how large the game install size can get.
Timing
While a lot of people will get excited for how beautiful the console looks like, the timing suggests this is purely targetted at the hardcore The Last Of us fan base. The bundle arriving a mere 4-5 months before the launch of PS5 could suggest a very limited release with Playstation controlling the units they want to sell, once again creating hype for the TLOU2 in an indirect way.
Will you be getting the console? Is it too late in the current console gen? Let us know in the comments below.