The Last of Us 2 Trailer Coming 05.06.20. 7:00am PT.
Leaks Containing Story & Plot Details Surface For TLOU2
The last few weeks have been quite busy in the world of Naughty Dog – First Party Video Game Developer for Sony Computer Entertainment. In Early April 2020, Playstation announced that their highly anticipated sequel to The Last Of Us was delayed again, this time with an indefinite date due to the COVID 19 pandemic. The plot thickened, when leaks emerged in late April, which were later speculated to have happened due to hackers finding a vulnerability. This prompted on 28th April 2020, for Naughty Dog to announce 19th June 2020 as the release date for TLOU2.
Living in the world of Social media the leaks traveled to a lot of people who had their inbox's bombarded with spoiler text and or video further creating animosity, speculation, and vile behavior all around. Surprisingly or not, a lot of people whether they like causing chaos or just don't have the patience to wait for the game, have been trying to source the video leaks and started to bash the 'Plot' 'Story' of TLOU2 from what little they have seen.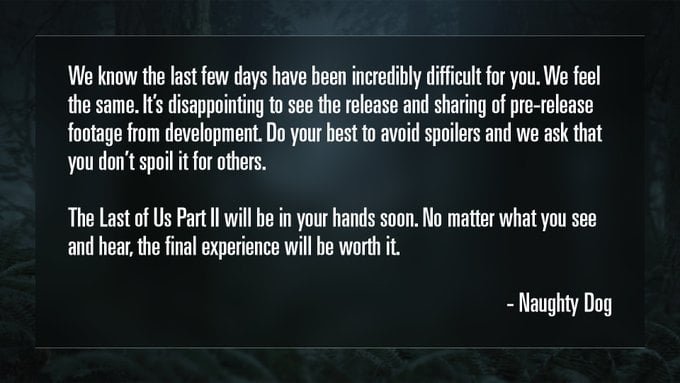 The Last Of Us Has Gone Gold
On the 4th of May, Neil Druckmann who is the writer for TLOU2 & Vice President at Naughty Dog announced the game had gone gold, which means the discs are being prepped for consumers all around the world. He left a video message addressing the leaks by saying "No matter what you've seen, or heard, or read, nothing compares to playing this thing from beginning to end," Druckmann says. "It's a video game, you've got to play it.
The Legacy
It took Naughty Dog 7 years to make the sequel to 2013's most decorated and highly acclaimed video game. While it is true they released Uncharted 4 in 2016 we can only imagine the amount of work, effort, the dedication that must have taken place to craft the most hyped up game of this generation. It is natural that Naughty Dog deviated away from their indefinite delay of the game as now the onus is on them to deliver the game to gamers who have been waiting patiently to discover how Ellie's life is, how the apocalyptic world as we see it now stands, how Joel has transformed and more of this hauntingly cruel world.
A very interesting step Naughty Dog took with this game is the lack of Multiplayer which was quite famously cherished by gamers. Secondly, the supposed 100 GB or more of space needed to run the game gives an insight into probably the huge scale/depth of the game as its only Single Player, as far as we have been informed. Rumors and speculation further forecast, the story campaign to be around 20 – 30 hours which obviously will increase for people going for the Platinum Trophy and especially playing on the harder difficulty's, as I myself experienced when the original came out, playing on Survivor difficulty for instance almost doubled the time for me.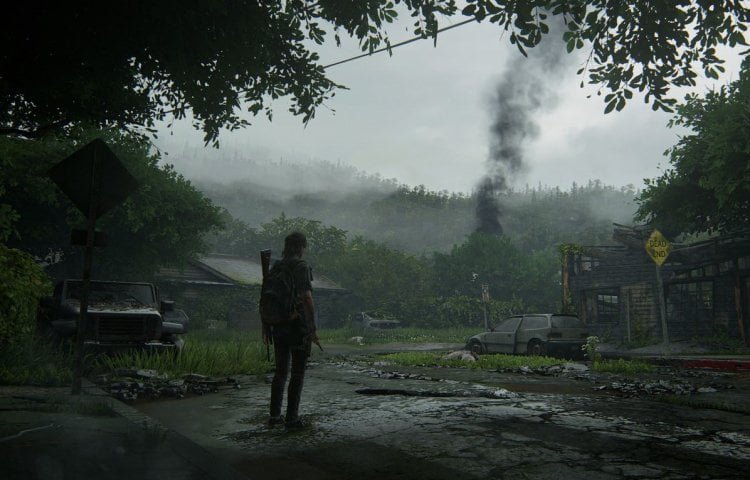 Criticism On New Release Date
Naughty Dog moving back and forth with the release date has also attracted criticism that ND ( Naugty Dog) just wants to maximize their profits by making sure physical copies can reach all people and therefore they delayed it although from a developer point of view, won't every developer/ Game company want that? Also, the leaks prompted ND to make sure they release the game as quickly as possible to safeguard their efforts of controlling the number of people the leaks reach, which makes sense but has also proceeded to garner its fair share of slinging insults at the developers.
To sum up, this saga is coming to a close end and one thing is for sure, the upcoming post-apocalyptic game has supercharged the community whether negative or positively, which might impact on how the game is received but ultimately, whether the critics like it or not, whether the vocal community like it or not – we will find eventually whether its a great game or not as the waiting game is almost finished and I would like to share this quote from the original game while we await enacting revenge and so much more with Ellie soon.
"After all we've been through. Everything that I've done. It can't be for nothing".