Riot Games MENA announced last week the continuation of League of Legends action in the Intel Arabian Cup (IAC) with the start of Season 2 of the tournament.

Four of the known professional teams (KnockOut Esports, Anubis Gaming, FOX Gaming, Galaxy Racer Esports), two rebranded powerhouses (Armoured Brothers to Sahara Warriors and Cut Esports to Cycle Esports) and two new and upcoming champions (RA'AD and عبعال والصحبة [aba'al was-sohba]) constitute the participating teams in the second season of the Champions League, battling for the 15,000$ cash prize and the IAC 2021 Season 2 title, currently held by KnockOut Esports after their thrilling 3-2 win against Anubis Gaming in the final of IAC 2021 Season 1.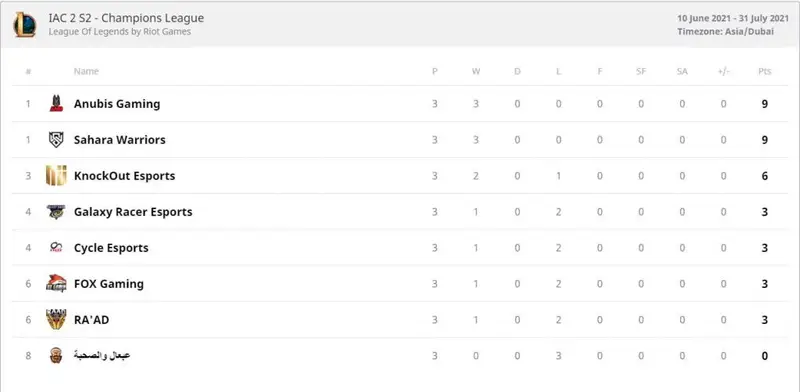 The first week of Season 2 action concluded with Sahara Warriors and Anubis Gaming at the top of the standings, starting their run with a perfect 3-0 sweep, followed by KnockOut Esports, who opened up Week 1 with a 2-1 score after dropping a game to Anubis Gaming in the final rematch. Most teams managed to get at least one win with a slow start to 3rd and 4th place of IAC 2021 Season 1  FOX Gaming and Galaxy Racer Esports respectively, dropping two games each and tying up with Cycle Esports and Ra'ad in 4th with a 1-2 score. Finally, عبعال والصحبة [aba'al was-sohba] placed last with 0 wins in their first week in IAC Champions League, finishing 0-3.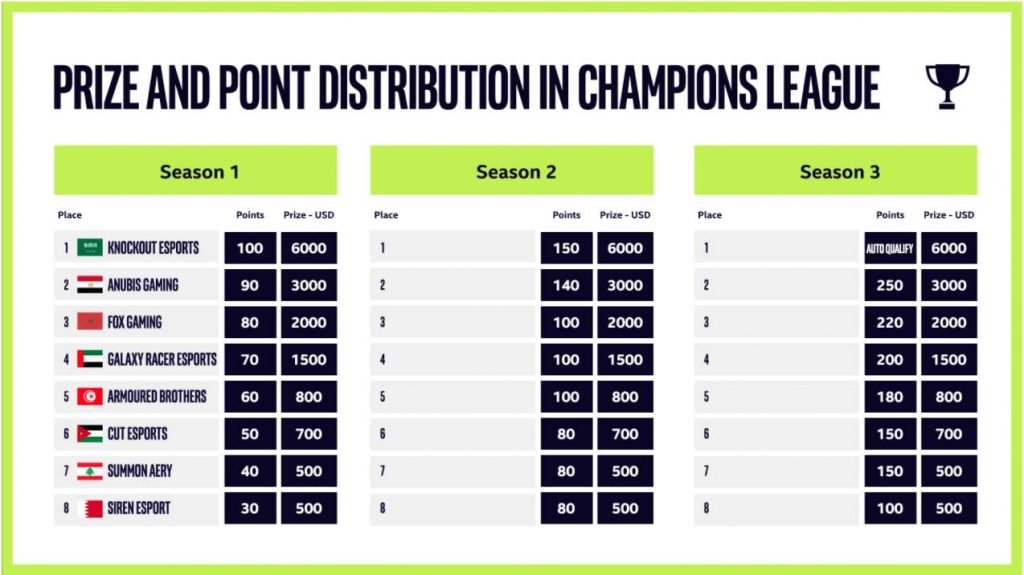 The Intel-sponsored IAC expanded its sponsor list to include Sharaf DG, which will continue to sponsor the tournament in its Second Season, Third Season, and The Grand Finals in the upcoming months. Champions League teams will continue to earn points on the leaderboard that will qualify them to reach the IAC Grand Finals.
The Grand Finals, taking place in October, will have the best 8 teams with the highest points scored across all divisions face off for the ultimate title of IAC 2021 grand champions. You can follow IAC Season 2 action on LolArabia's Twitch, YouTube, and Facebook channels every Thursday, Friday, and Saturday at 6 PM GMT.