If you're concerned about your privacy and looking for a WhatsApp alternative, this article is surely for you as we will introduce a few alternatives that will ensure your privacy.
The recent WhatsApp's privacy policy made privacy-conscious users concerned. However, WhatsApp claimed that the messages of its users are secured by end-to-end encryption but there are several loopholes in the updated privacy policy. Perhaps, messages are secured but the users' data is stored and can be used for marketing purposes.
1. Signal
Platforms: iPhone & iPad, Android, Windows, Mac, Linux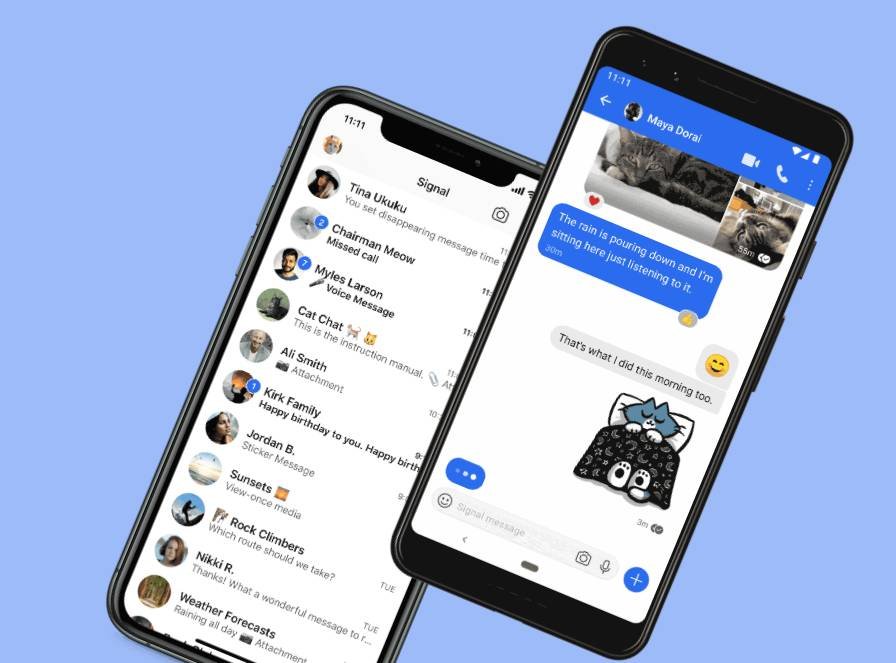 Signal is a free application that operates on both android and iOS platforms. It is one of the most popular alternatives to WhatsApp as it provides a simple user-interface and strong encryption. It features text and voice messaging, voice and video calls, stickers, gifs, and emojis, and secure media transfer. To delete messages after a certain period of time, you can select a time interval via the "disappearing messages" option after which the messages will be automatically deleted.
The only feature it lacks as compared to WhatsApp is uploading statuses and online, offline, or last seen updates. Signal also uses open-source encryption to secure your information, ensuring the security of your entire data. Just like WhatsApp, signal also facilitates you to use it on your laptops by scanning the QR code.
2. Telegram
Platforms: iPhone & iPad, Android, Windows Phone, Windows, Mac, Linux, Web browser
Telegram is a free cloud-based application that supports multiple platforms. Telegram provides all the significant features offered by WhatsApp, including text and voice messaging, voice and video calls, stickers, gifs, and emojis, and secure media transfer. It is a user-friendly application that already has a huge userbase of nearly 200 million. It also features the autonomic deletion of messages after a specified period of time.
Telegram offers two layers of secure encryption. Server-client encryption is used in Cloud Chats (private and group chats), Secret Chats use an additional layer of client-client encryption. All data, regardless of type, is encrypted in the same way — be it text, media or files.
In Secret chats, the messages will only be between you and the intended receipt and no other person will be able to decode them, including the telegram itself.
3. Threema
Platforms: iPhone & iPad, Android, Web browser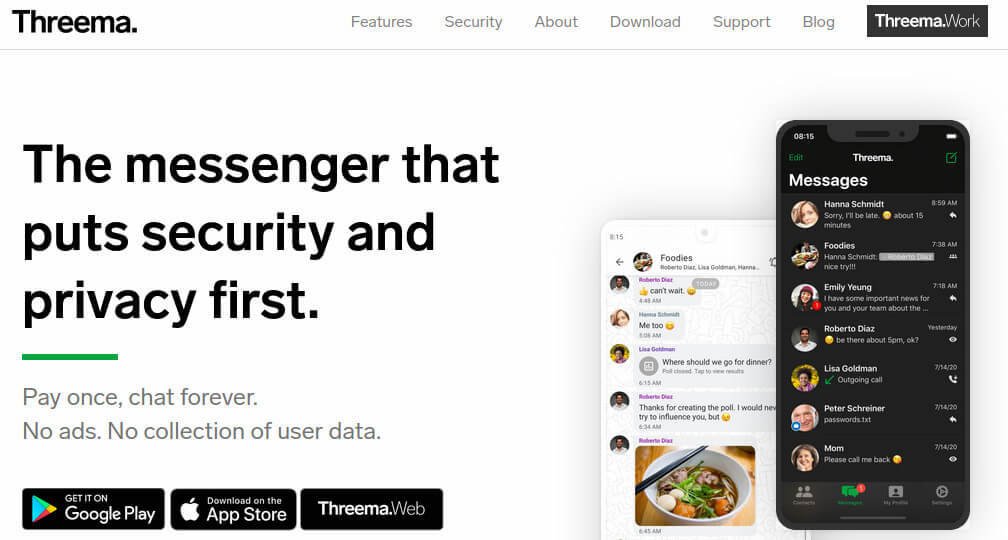 Threema is a highly secured messaging application that ensures the complete privacy of its users. It supports both android and iOS platforms. This application provides end-to-end encryption to your text messages, voice calls, and shared media. Your messages remain only between you and your intended recipient. You can connect to other Threema users by using a Threema ID instead of your phone number.
4. Wickr
Platforms: iPhone, Android, Windows, Mac & Linux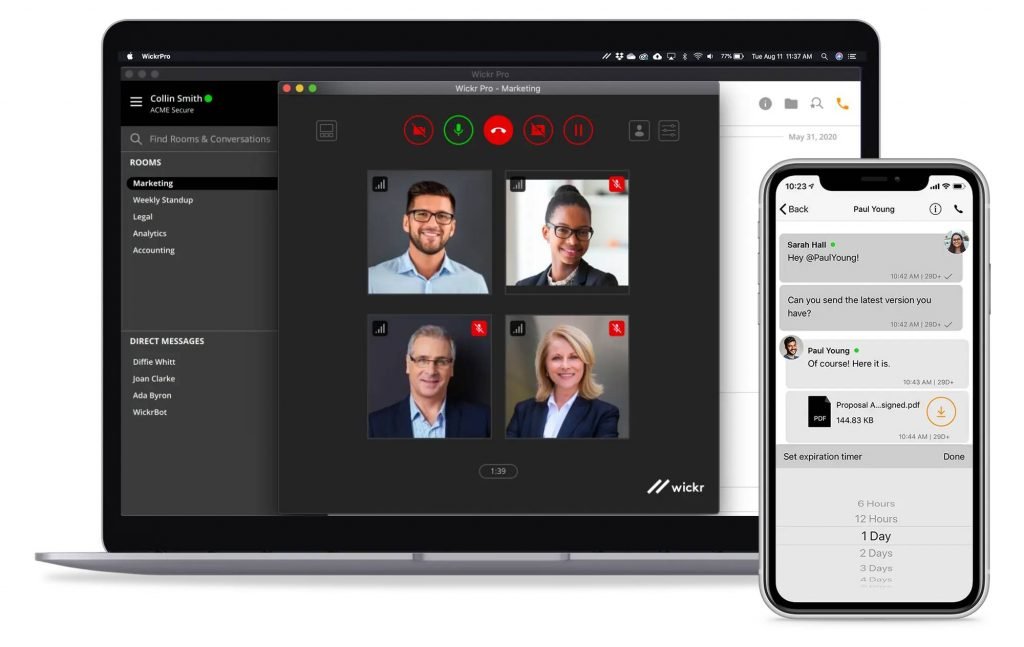 The security level of this application can be estimated by the fact that it was used by an elite military force for communication. Your data can't be more confidential than a military, right? So, if this application can be trusted by the military then surely it is a great alternative to WhatsApp in terms of security.
Your personal identity is never revealed as Wickr operates on anonymous accounts. The entire information that you share via Wickr Me is transient and is deleted automatically at the completion of your specified time duration. This alternative is the best choice for not only individuals but for businesses as well.