High refresh rate monitors have become a must-have for competitive players looking for the ultimate edge. And when it comes to refresh rates, 360Hz is the new benchmark for the fastest, smoothest gameplay. In this guide, we'll take a closer look at three top-performing monitors that offer lightning-fast response times, exceptional clarity, and immersive visuals for the ultimate gaming experience. Whether you're a professional esports player or a dedicated gamer, these monitors are sure to deliver the speed and performance you need to stay ahead of the competition.
The ASUS ROG Swift 360Hz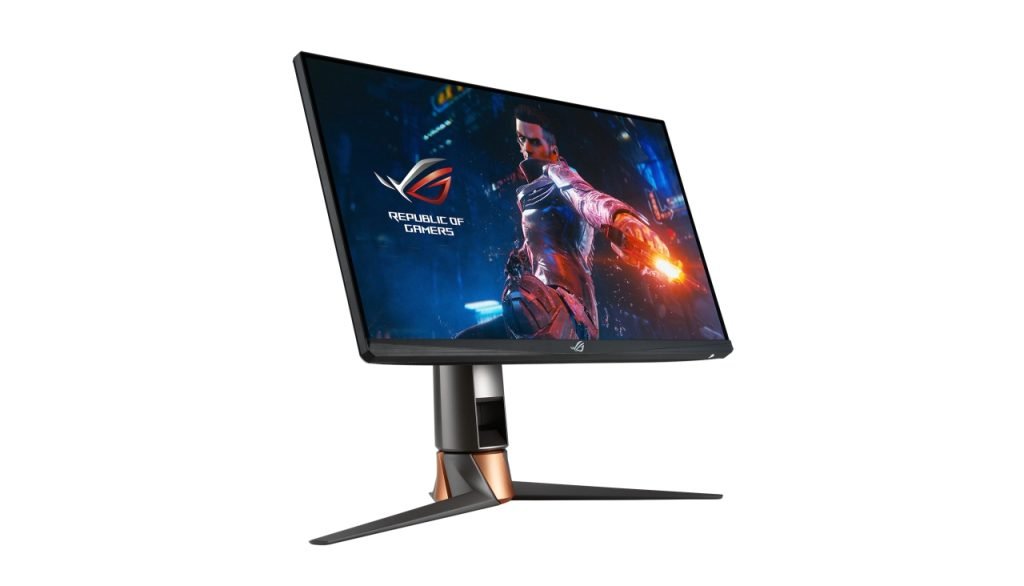 The ASUS ROG Swift 360Hz is the world's fastest esports gaming monitor, designed to give professional gamers an edge on the competition. With a 24.5-inch FHD display and a refresh rate of up to 360 Hz, this monitor delivers lag-free visuals with sharp clarity and smoothness.
Equipped with ASUS Fast IPS technology, it has a 1ms response time (GTG) for quick reactions and high frame rates. To ensure your marathon gaming sessions don't overheat, a custom heatsink cooling system keeps the display running at optimal temperatures. Plus, HDR10 compatibility ensures colour and brightness that surpasses ordinary monitors so you can stay focused even in intense battles.
The ASUS ROG Swift 360Hz offers pro gamers the best performance and features for victory. With the ASUS ROG Swift 360Hz, you'll have the power to stay ahead of the competition with blazing-fast responsiveness, stunning visuals, and efficient cooling.
The BenQ ZOWIE XL2566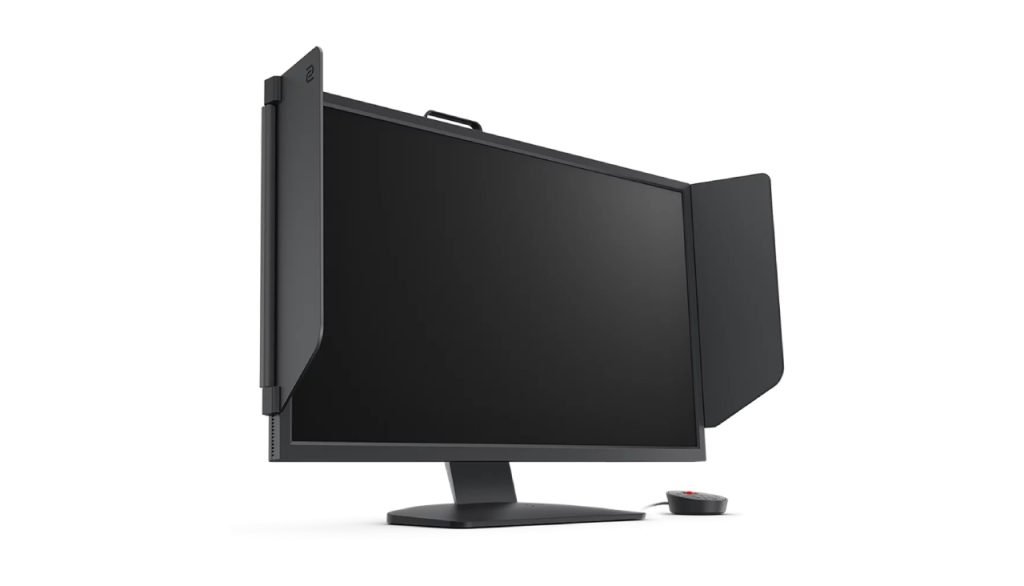 The BenQ ZOWIE XL2566 is a 24.5-inch gaming monitor designed for esports athletes and competitive players. It features an impressive 360Hz refresh rate, TN panel display, DyAc⁺ technology, Black eQualizer, Color Vibrance setting, S Switch and shielding hood. The 360Hz refresh rate allows for ultra-smooth images on the screen with minimal blur or ghosting.
The TN Panel offers excellent colour accuracy even from wide angles while DyAc⁺ technology helps reduce motion blur making it ideal for fast-paced gaming scenarios. Zowie's XL2566K comes with a special feature – an XL Setting feature which allows users to save and share their customized settings with ease.
It's a great feature for pro gamers who often tweak their gaming monitor settings to suit their own preferences. Apart from these gaming-oriented features, the XL2566K also includes BenQ's proprietary S Switch & Shielding Hood Technology.
ViewSonic XG251G gaming monitor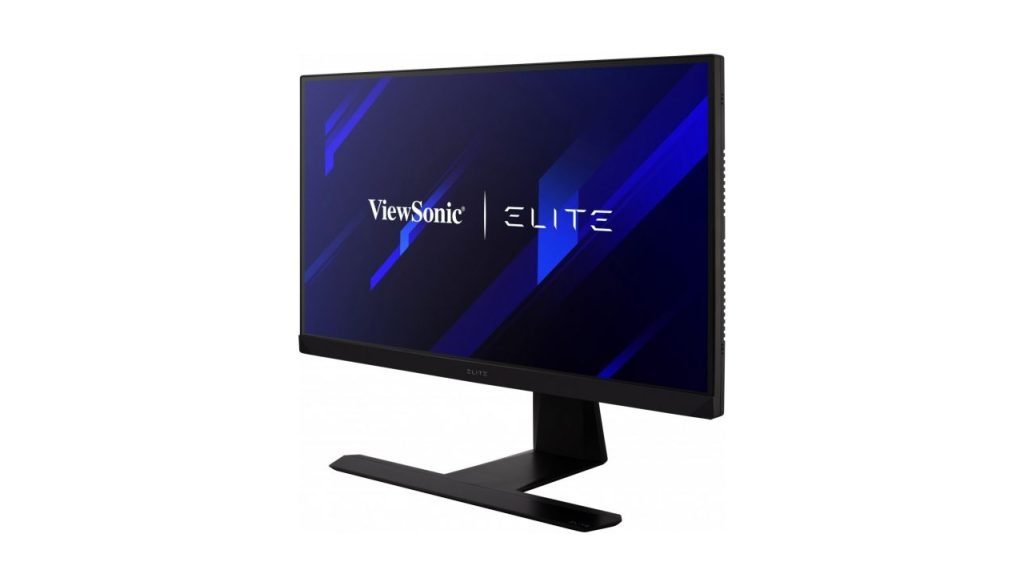 The ViewSonic XG251G gaming monitor delivers stunning visuals with vivid colors and incredibly sharp details. It is factory-calibrated to ensure accuracy and consistency, while the IPS panel technology ensures wide 178° viewing angles with excellent color consistency.
Experience smooth gameplay without ghosting or tearing thanks to NVIDIA G-SYNC, ensuring tear-free gaming no matter how fast the action is. With VESA DisplayHDR 400 certification, you can enjoy an immersive HDR experience for games and movies alike – perfect for adding atmosphere to your game or an extra level of detail when watching films. Discover a new level of speed with total control on the XG251G monitor.
Enjoy lightning-fast refresh rates reaching up to 360Hz that keep visuals crisp and prevent ghosting and lag, while the short 1ms (GTG) response time provides an almost instantaneous reaction to your commands. NVIDIA Reflex Latency Analyzer communicates with compatible graphics cards to measure system latency more accurately than ever before, allowing you to take full advantage of the XG251G's unbeatable speed for a truly immersive gaming experience.
In summary, a 360Hz gaming monitor is a powerful tool for serious gamers looking to elevate their gameplay to the next level. With high refresh rates, quick response times, and advanced technologies like G-Sync and HDR, these monitors offer an immersive and responsive gaming experience that simply can't be matched by standard monitors. We've highlighted three top-performing 360Hz monitors that offer exceptional speed, clarity, and visuals, making them excellent options for competitive players and esports professionals. Whichever monitor you choose, you can be sure that you'll have the speed and performance you need to take your gaming to new heights.
Frequently Asked Questions
1. What is a 360Hz gaming monitor?
A 360Hz gaming monitor is a type of computer monitor that can display up to 360 frames per second (fps). This high refresh rate allows for extremely smooth and fluid motion in games, making it easier for players to track fast-moving objects and react quickly to changes in the game.
2. What are the benefits of a 360Hz gaming monitor?
The main benefits of a 360Hz gaming monitor are faster and smoother gameplay, as well as reduced motion blur and tearing. This can give players a competitive advantage in fast-paced games where reaction time is critical.
3. What types of games are best suited for a 360Hz gaming monitor?
360Hz gaming monitors are best suited for fast-paced games that require quick reactions and precision, such as first-person shooters, racing games, and fighting games.
4. Do I need a powerful PC to use a 360Hz gaming monitor?
Yes, you will need a powerful gaming PC with a high-end graphics card to take full advantage of a 360Hz gaming monitor. This is because the monitor requires a high frame rate to display images at its maximum refresh rate.
4. Are 360Hz gaming monitors worth the investment?
This depends on your individual needs and budget. If you are a competitive gamer who values performance and wants to have an edge in fast-paced games, a 360Hz gaming monitor may be worth the investment. However, if you are a casual gamer who mainly plays slower-paced games, a 360Hz gaming monitor may not be necessary.