What will make GITEX Technology Week 2021 an important event to attend this year?
With most events this year being postponed due to the pandemic, GITEX is the only Live Tech event of 2021 and we are really looking forward to it  after a socially distant virtual year of business. Participating in and attending shows like GITEX is an excellent way for ViewSonic to interact with its audience, take queries and feedback directly from them, and make them aware about the potential of our innovative solutions. GITEX 2021 is presenting us with a great opportunity to showcase our latest innovation solutions for Work, Education & Entertainment that can empower business specially in these unprecedented times.
What are the reasons your company is exhibiting at GITEX and what do you aim to achieve at the show?
Networking with people, partners, and end users is one of our main goals as we have had negligible amounts of face to face interactions with them this year. We will be presenting and launching many exciting technology solutions such as ViewBoard interactive panels new models, myViewBoard eco-system , Smart LED portable projectors, Pen displays, Professional and Gaming Monitors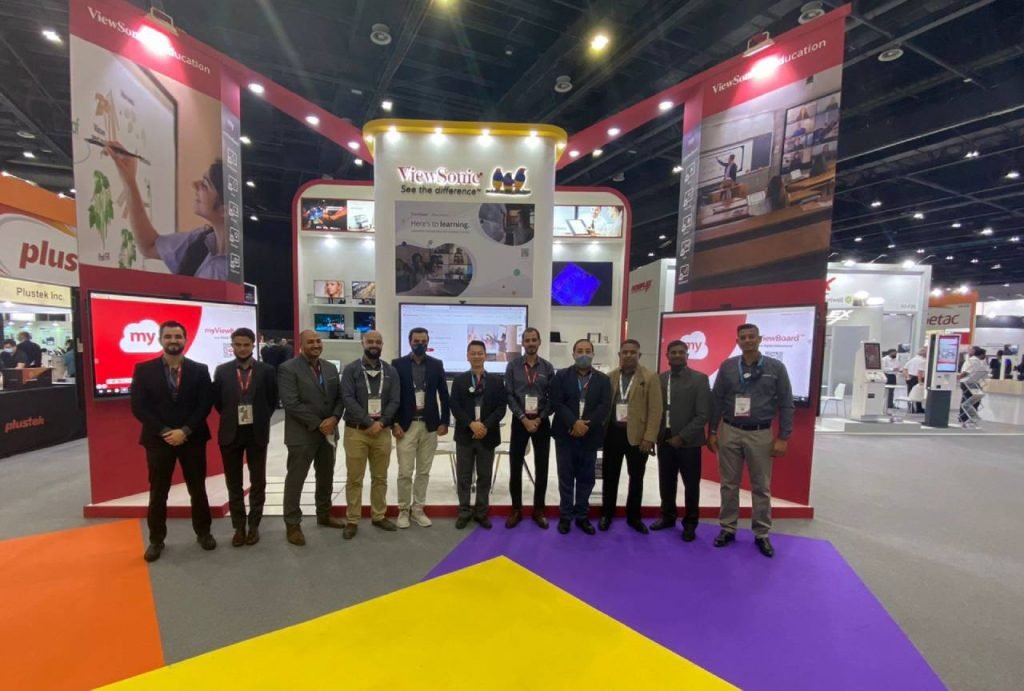 We aim to achieve and deliver a strong message among participants about ViewSonic's advanced technology solutions that cater to and simplify a major part of our daily life, like working from home or office, teaching or learning from home or school as well as entertainment at home. We will make sure that we benefit from this opportunity and build good business relations with partners and customers.
Will the fact that GITEX Technology Week 2021, one of the few global IT events being held live and in-person make it more special?
Absolutely. Events like GITEX are a great way for us to showcase the best of innovation through our solutions that are becoming more and more useful in these unprecedented times of amplified remote collaboration and cloud requirements.  In our field, when we introduce a new solution or technology to customers, the best way to do it is in-person as it provides us with an ideal setting to give them a demo and hands-on experience to truly understand the full potential of that solution. GITEX will help us meet our partners and customers in person after a long time and we are really looking forward to it.
What will be your key message at this year's show?
Our key message is always "See the Difference"  and this year it will be stronger than ever because ViewSonic is proud that our technology solutions proved to be exactly what the consumers need, when it comes to Work, Education & Entertainment. To enhance collaboration in classrooms and meetings, ViewSonic's ViewBoard and myViewBoard solutions come with interactive, touch screen, real-time whiteboarding functions that provide more ways enhance remote collaboration and productivity. Instead of people just having video calls, hybrid remote meetings with ViewSonic's solutions are now inching closer to in-person ones in terms of productivity.