MSI has introduced its full line up of graphics cards based on the new AMD Radeon RX 5500 XT series.  Built on the 7nm FinFET process and delivering higher performance-per-watt compared to the previous architecture, the Radeon RX 5500 XT Series will be available as GAMING and MECH.
MSI RADEON RX 5500 XT GAMING SERIES
These NAVI-powered GAMING cards feature the new MSI exclusive Innovative Power Allocation Technology. This technology ensures that the card will draw its power from the power supply rather than the PCIe slot on the motherboard, resulting in a cleaner power signal and preventing any issues with the motherboard.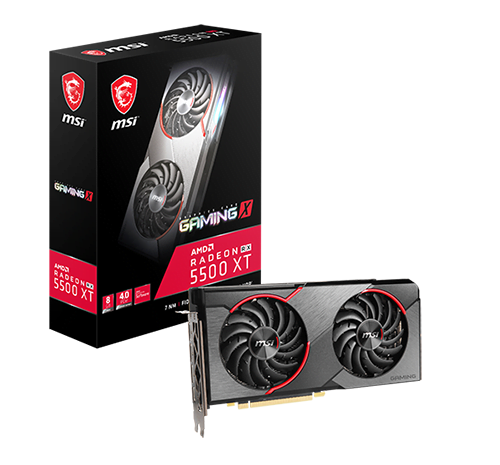 As the leader of cooling among all graphics cards, we know that the most challenging part of producing a graphics card is perfectly balancing both heat and noise when cooling a high-performance GPU. This is where MSI has focused its efforts on the GAMING series for the past years and the MSI Radeon™ RX 5500 XT GAMING series deliver on this promise.No premium graphics card is complete without a backplate – after all, for most people it's the first thing you see when peering into your case. Bolstering the GAMING series with durable and premium materials, the metal backplate not only provides aesthetical value but also strengthens the structure of the graphics card to prevent the PCB from bending and provides protection. Besides toughening the card, the backplate also helps to passively cool the card. Using thermal pads to transfer the heat and holes to increase airflow and dissipation.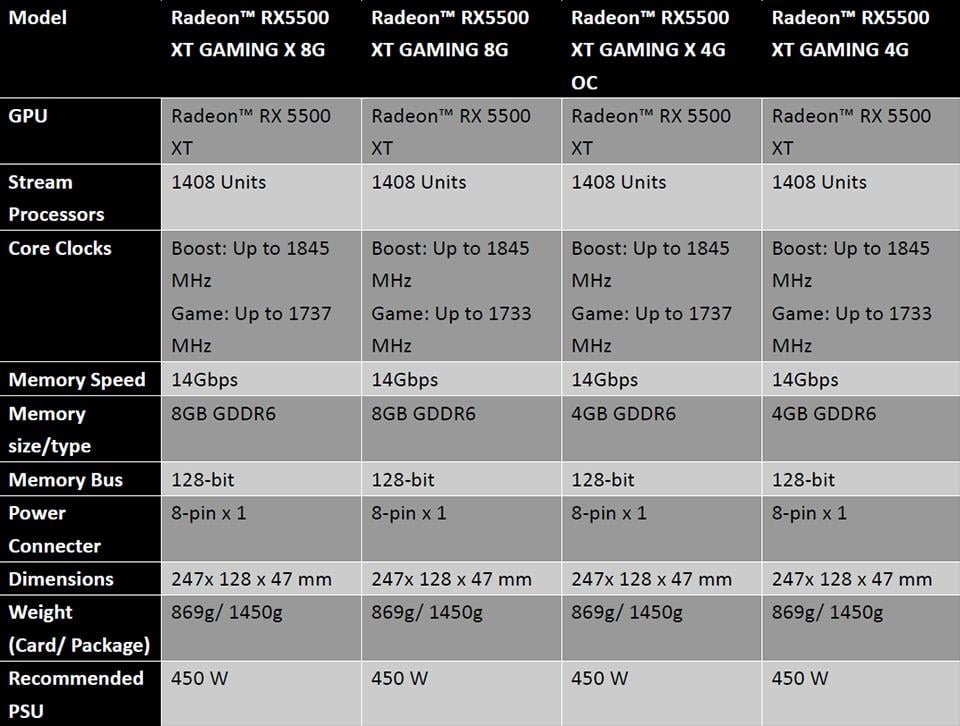 Empowering MSI Mystic Light, RGB allows for more dynamic lighting that captivates gamers and onlookers. You can easily customize and control the RGB lights by using the exclusive Dragon Center software. Using Mystic Light, you can synchronize the RGB lighting of your MSI GAMING graphics card with other third-party products.
RADEON RX 5500 XT MECH SERIES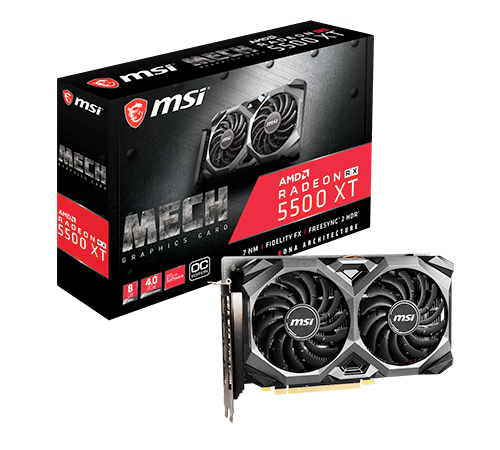 The Radeon™ RX 5500 XT MECH series is the upgraded version of the popular VENTUS design. MECH features a steely gray color in the front of the shroud to signify the solid characteristics of the giant battle suits. Using the premium TORX FAN 3.0 helps to ensure excellent thermal performance while reducing noise as well. MECH is an excellent all-round choice for gamers expecting a solid experience.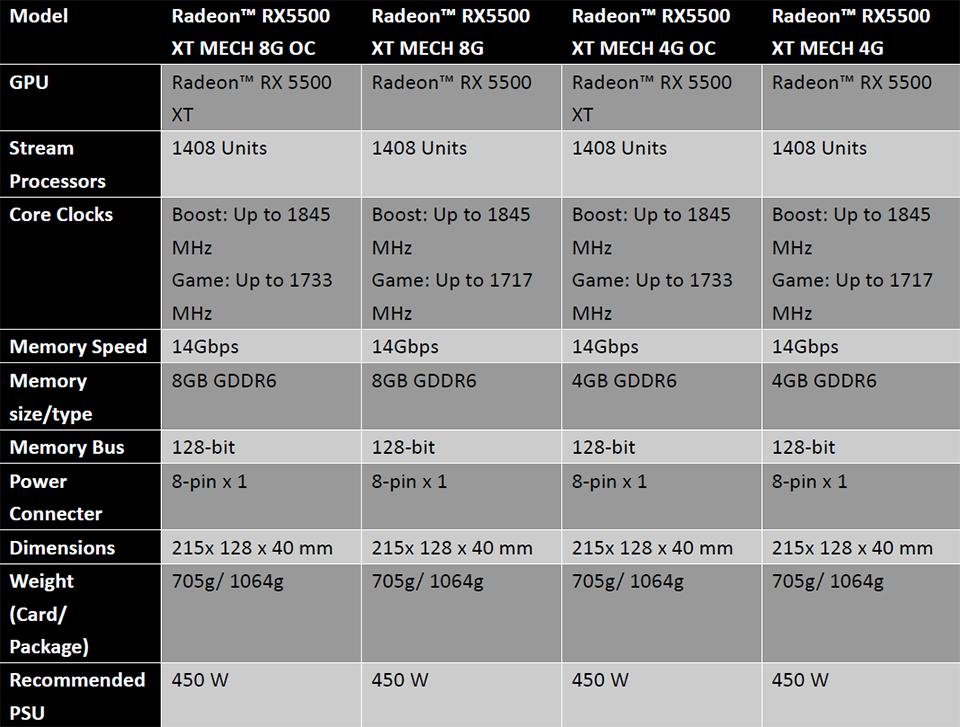 The new MSI Radeon™ RX 5500 XT GAMING/ MECH series cards are expected to be available starting 12th December 2019.