The Desk Hub By Navodesk is a desk clamp power-strip made for Navodesk gaming desk but also works with other desks as it comes with a clamp system. The desk hub comes with comes with 2x USB charging ports, 2x 3 Pin Plugs and a 1.8m-cord power plug.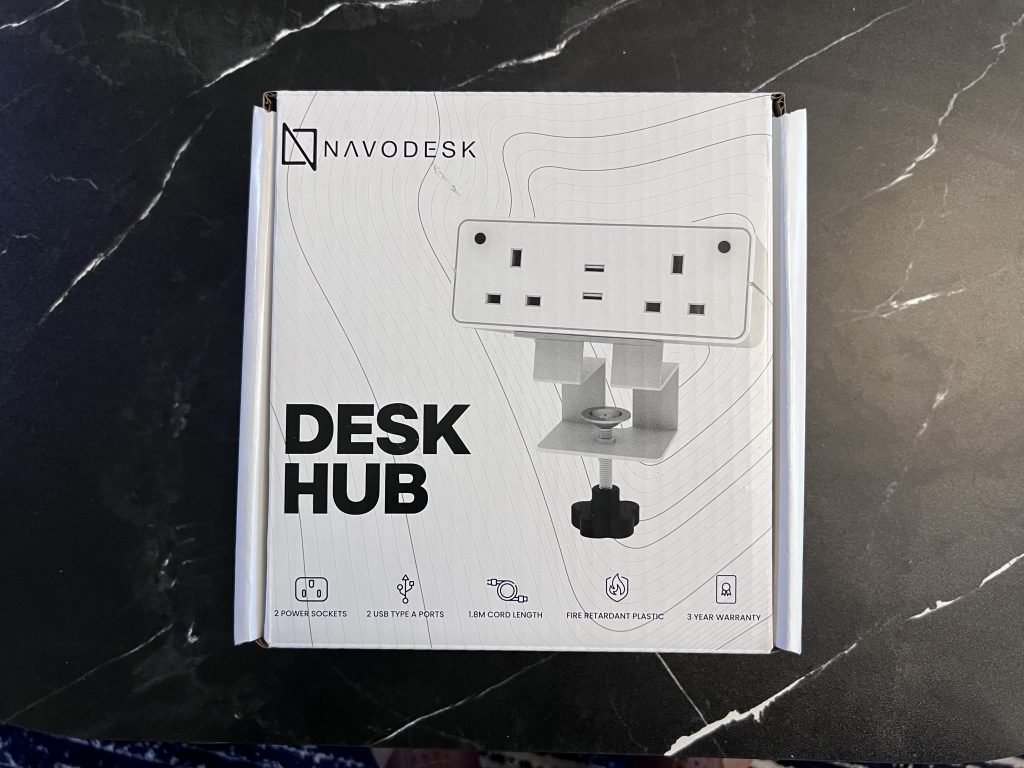 The clamp-on power strip helps keep your gaming setup clean and while providing easy access to power outlets and USB ports without having to crawl under your desk. The Desk Hub is UL-certified and has fire retardant plastic.
Features
Minimalistic design
2x 3-pin power sockets
2x USB Type A ports
1.8M cord length
Fire retardant plastic
3-year warranty & UL certified
Usage & Verdict
The Navodesk Desk Hub comes in two colors – White and Black. It's an elegant way to charge devices and power hardware without clutter. Setting it up is simple and requires no tools. The hub can be securely mounted on workbenches, desks, tables, countertops and flat surfaces, and can save desktop space. Once fixed, just plug the power cord into a wall outlet, clamp the desk hub to the edge of your table, and its ready to work. The desk hub helps you stay organized by having everything plugged into one place.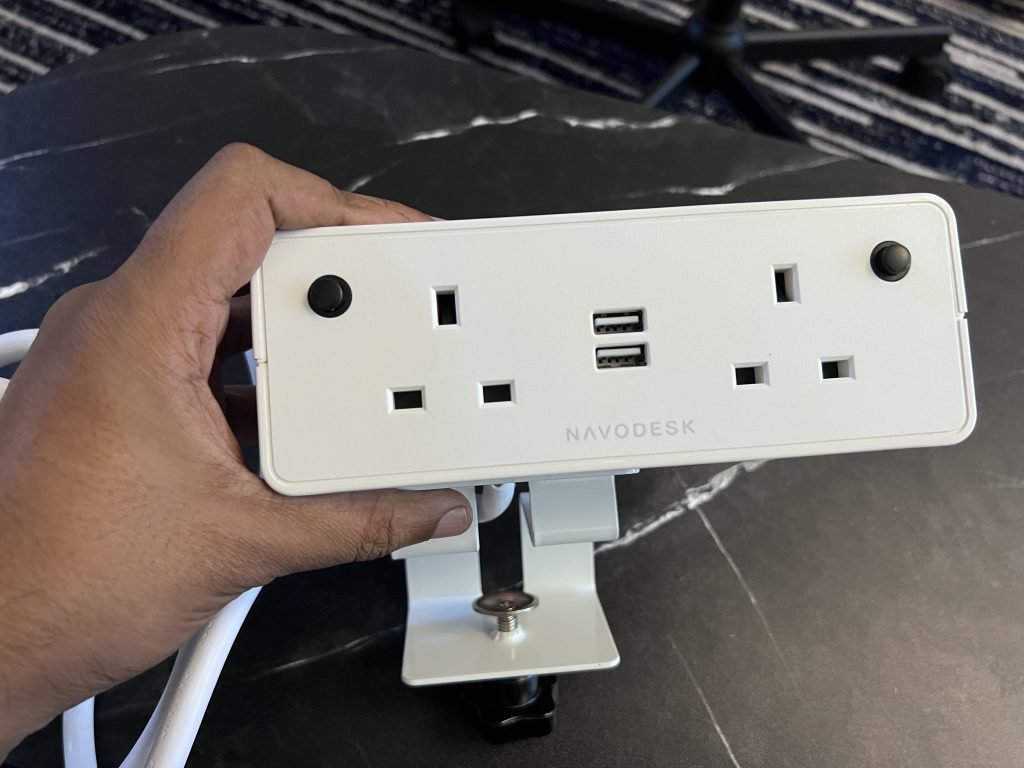 The 3-pin power sockets can be used to neatly power external hardware like monitors, lamps, motorized desks etc. without clogging the setup while the USB Type-A ports can be used to safely charge your phone, tablets, speakers or anything else.
This Desk Hub works great for home, office and workstation setups. It provides convenient USB charging while powering external hardware. The only drawback is that the cord length is a bit short and some users may need an extension cord to reach.