The WD Black SN850 NVMe SSD, the next-gen upgrade to last year's SN750, is Western Digital's top-of-the-range SSD, is aimed at both PC and console gamers as it's compatible with the Playstation 5. It comes in a M.2 2280 form factor with PCIe Gen4 x4 interface delivering high-end performance.
Our review model is the 1TB version with the integrated heat sink. WD claims sequential read speeds that can reach up to 7,000 MB/s and sequential write speeds of 5,300 MB/s on this model. The SSD is rated for an MTTF (Meant time to failure) of 1,750,000 hours with up to 1,000,000 IOPS for a smooth, responsive gaming experience and is backed by a 5-year warranty.
There are two different versions available, with and without an heatsink and in different storage capacities of 500GB, 1TB, and 2TB. The variant without the heatsink is aimed at laptops and smaller desktop cases which include their own heatsinks.
Specifications
| | |
| --- | --- |
| Model | WDS100T1X0E |
| Capacity | 1000 GB (931 GB usable) |
| Form Factor | M.2 2280 |
| Dimensions | 3.15″ x 0.92″ x 0.35″ |
| Sequential Read Performance | 7000MB/s |
| Sequential Write Performance | 5300MB/s |
| Random Read | 1,000,000 IOPS |
| Random Write | 720,000 IOPS |
| Operating Temperature | 0°C ~ 70°C |
| Endurance | 600 TBW |
| MTTF | 1,750,000 hours |
| Interface | PCIe Gen4 x4 |
| Warranty | 5 years |
Our review version is the WD BLACK SN850 1TB version
Packaging & Design
The WD Black SN850 comes in a glossy cardboard box with a photo of the SSD on the front and details, descriptions on the sides. There is also a small viewing window at the back.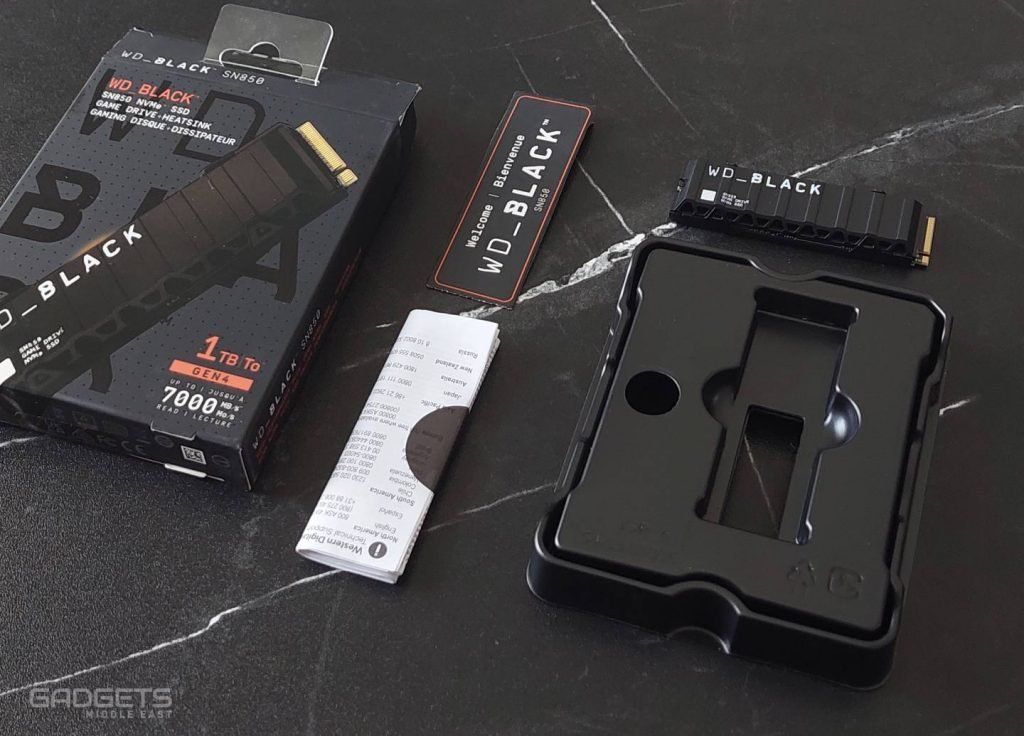 Inside the box, The SSD is protected by a plastic packaging to prevent any damage. The box also includes the warranty card. The SN850 measures 3.15″ x 0.92″ x 0.35 and fits perfectly inside the Playstation 5 SSD bay. In terms of design, the SN850 is very sleek and with its all-black PCB and aluminum heat-sink fins.
Performance
When it comes down to PC performance, the SN850 came close to its advertised speeds, scoring 6,982MB/s in CrystalDiskMark read speed and 5,154MB/s in write speed.
For this review, we tested the WD Black SN850 on a Playstation 5. Once the drive was installed on the Playstation 5, we are left with full 1TB of storage space and the console rates the reading speed at 6,542 MB/s.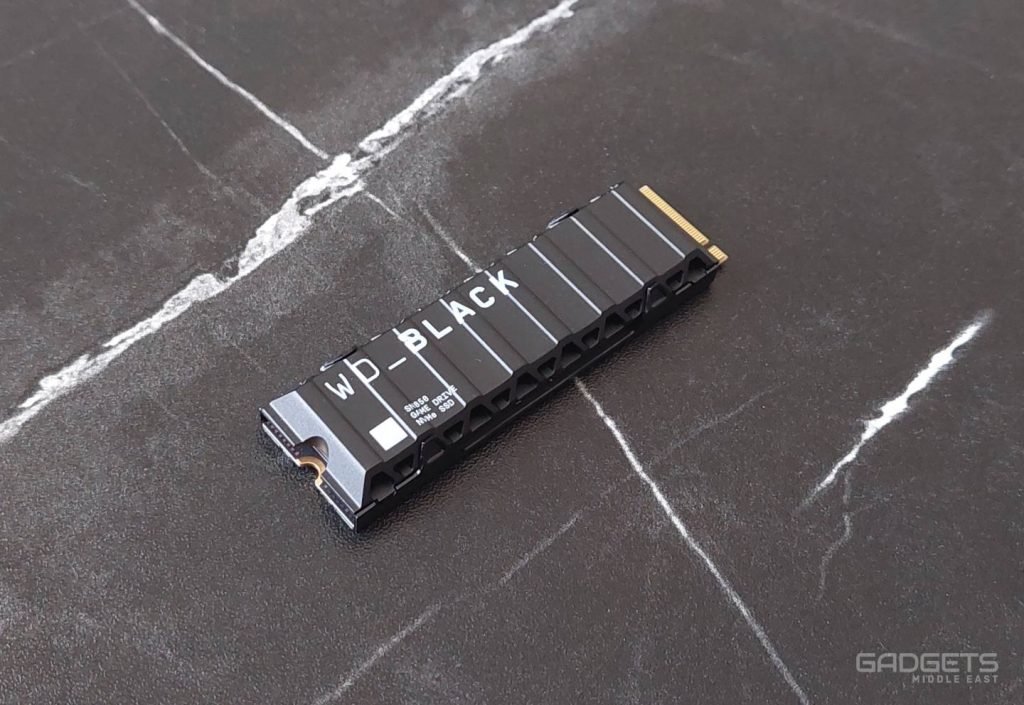 Performance here is very good with load speeds similar or slightly better than the stock SSD in some cases but the difference is likely milliseconds and won't be noticed by most people. There were no stutters or lags with games launching from the SN850. Games were very quick to move or install and is noticeably faster than the stock storage.
Conclusion
The WD Black SN850 is one of the fastest SSD's available with a 7,000 MB/s read speed and 5,300 MB /s write speed and claims to have a write durability of up to 600TB. The PS5 features an 825GB custom SSD out of which 667GB is usable, if you are considering this SSD as a PS5 expansion drive, it is a worthy add-on.