Apple unveiled new products and services at their WWDC-styled digital-only event last Tuesday. The products announced at the event include Apple Watch Series 6, Apple Watch SE, iPad 8th Gen and iPad Air, and the services include Apple Fitness+ and Apple One.
The whole event was livestreamed on YouTube at 9PM Dubai time:
However, if you don't have an hour to watch the whole event, don't worry we've got you covered. Here's our recap of everything announced at the September 15 Apple Event:
APPLE WATCH SERIES 6
The new colourful Watch SERIES 6 lineup includes a new blue aluminum case, updated classic gold stainless steel finish, new grey-black stainless steel called graphite and the first-ever Product Red Apple Watch.
This new watch series brings a whole slew of new features that make it one of the most desirable innovative smart wearables on the market.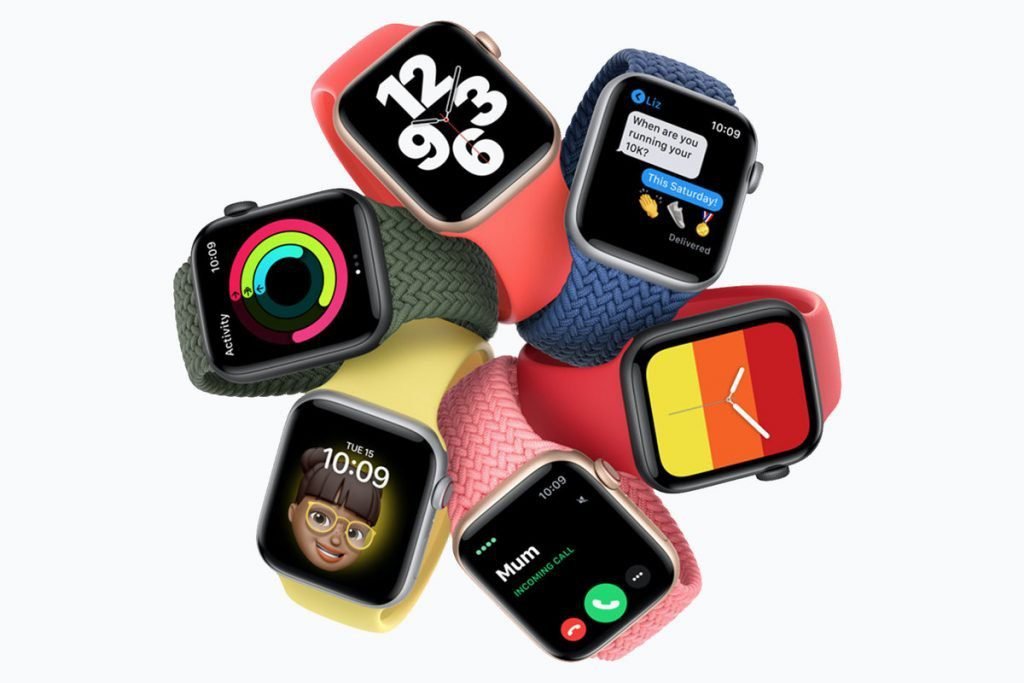 The new Apple Watch allows you to measure your blood oxygen level right from your wrist. This is made possible with the help of the new health sensor in Series 6 that shines red and infrared light onto your wrist which measures the amount of light reflected back. This data is used to calculate the colour of your blood by algorithms, which indicates the amount of oxygen present.
What's astonishing is that all this can be done in a mere fifteen seconds through the new blood oxygen app. The Series 6 also captures other readings in the background, which are stored in your Health app. It includes a high-performance dual core processor based on the A13 chip in iPhone 11, but it is optimized for the best performance on Apple Watch.
The Always On Display is now two and a half times brighter. Additionally, the Always On Altimeter provides continuous elevation throughout the day. And with WatchOS 7 comes more specialized watch faces for your Apple Watch.
The Series 6 supports interchangeable watch bands including Solo Loop, Braided Solo Loop and new Leather Link, which ensures that your Apple Watch is appropriate for any occasion. We can expect Apple to provide more interchangeable watch bands in the near-future.
Family Setup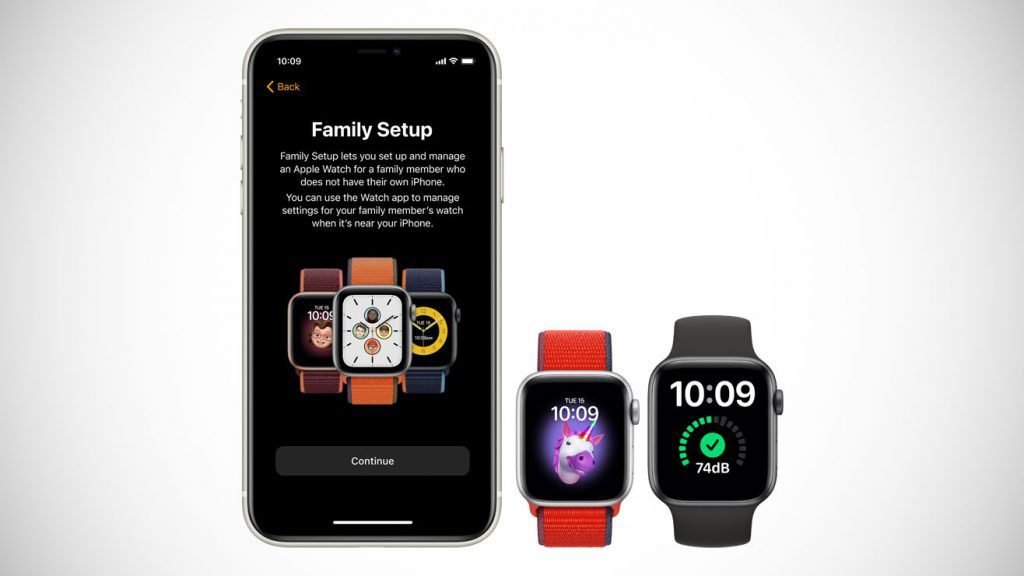 Family Setup allows you to use an Apple Watch even if you don't have your own iPhone, yes you heard that right! By using Family Setup, you can use your iPhone to pair watches for your children or older members of the family. They will have their own separate account and phone number, and thus doesn't clash with yours.
You can specify which contacts you want to allow your children to be able to communicate with, and provides automatic location notifications so that you can always keep a tab on where they are at all times.
You can now create a Memoji with just your watch and share it as stickers in messages. The new School Time Modehelps children stay focused by restricting interactions and providing a distinctive and easily identifiable watch face.
The Series 6 starts at $399 (AED 1599) and has been available since last Friday, the 18th of September.
APPLE WATCH SE
For those with a more limited budget, Apple also announced the Watch SE which offers many of these same great features and at a much affordable price point.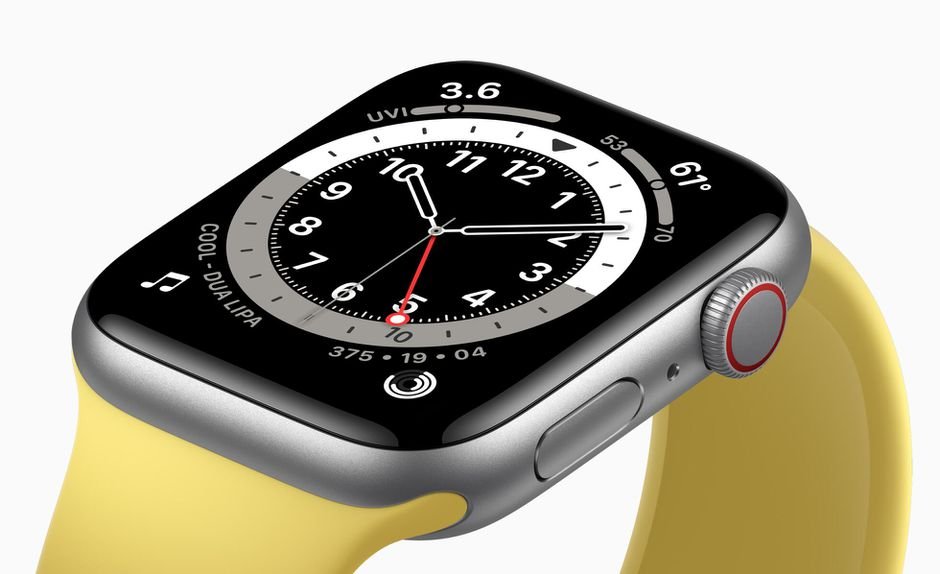 The Watch SE uses an S5 chip and delivers up to two times faster performance than the Series 3. It has the same accelerometer, gyroscope, compass, fall sensors and altimeter as the Series 6. It also supports fall detection.
It starts at $279 (AED 1149) and has been available since last Friday, the 18th of September. Those who still prefer the Watch Series 3 can now get it for $199 (AED 799).
iPAD 8th GEN
The new iPad is faster and better than it was ever before and comes with new Apple Pencil integrated features and neural engine powered machine learning capabilities making it one of the most powerful portables on the market.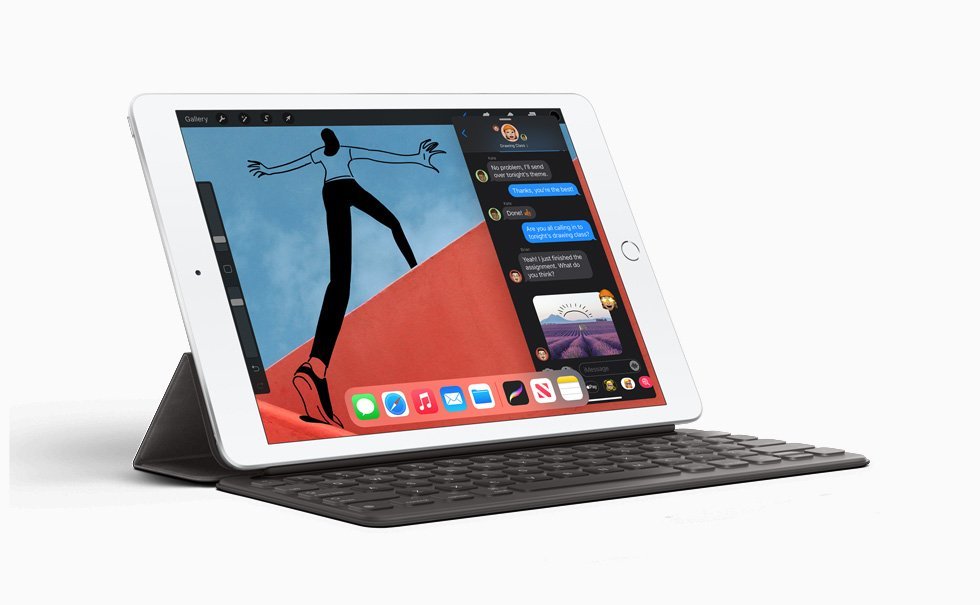 The new iPad is powered by a A12 Bionic chip and has a 6-core CPU, as well as a 4-core GPU which combined help boost the performance by forty percent faster and render graphics two times faster as compared to last year's iPad. This is also the first-ever iPad that comes with a neural engine for facilitating machine learning.
It has a USB-C power adapter and smart connector for charging, and the battery life is said to last ten hours. It features a 10.2-inch retina display and is made entirely out of recycled plastic despite being durable and lightweight.
The new iPad starts at $329 (AED 1349) and just $279 with an education discount. The pre-orders began last Tuesday and has been available to consumers since last Friday, the 18th of September.
iPad Air
Perhaps the most interesting reveal of the event, the all-screen iPad Air is simply much more powerful than the new 8thgen iPad. It looks stunning and comes in five gorgeous colours including Silver, Space Grey, Rose Gold, Green and Sky Blue.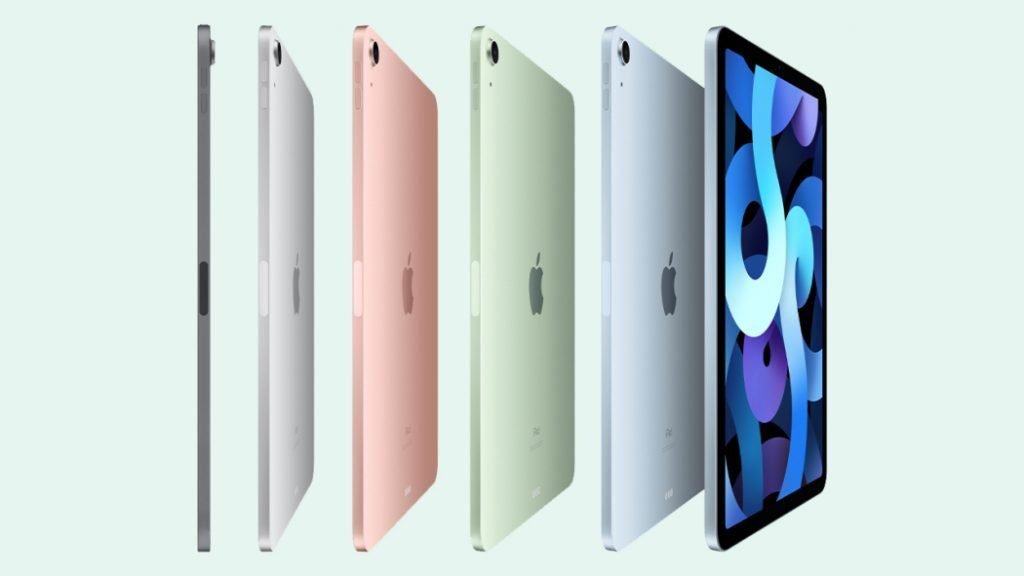 The display sees a significant upgrade, the all-screen display features a 10.9inch liquid retina display with a resolution of 2360×1640, 3.8 million pixels and a host of advanced display technologies such as full lamination, P3 wide colour, true-tone and anti-reflective coating.
A next-gen Touch ID is integrated with the top button, it uses a sapphire crystal lens, a machined stainless-steel enclosure, a custom sensor and a tactile switch making it more fast and secure than ever. The Air is powered by an A14 bionic chip, 6-core CPU and 4-core GPU and a 16-core neural engine for machine learning.
It starts at $599 (AED 2499) and will be available by October of this year.
SERVICES
Apple Fitness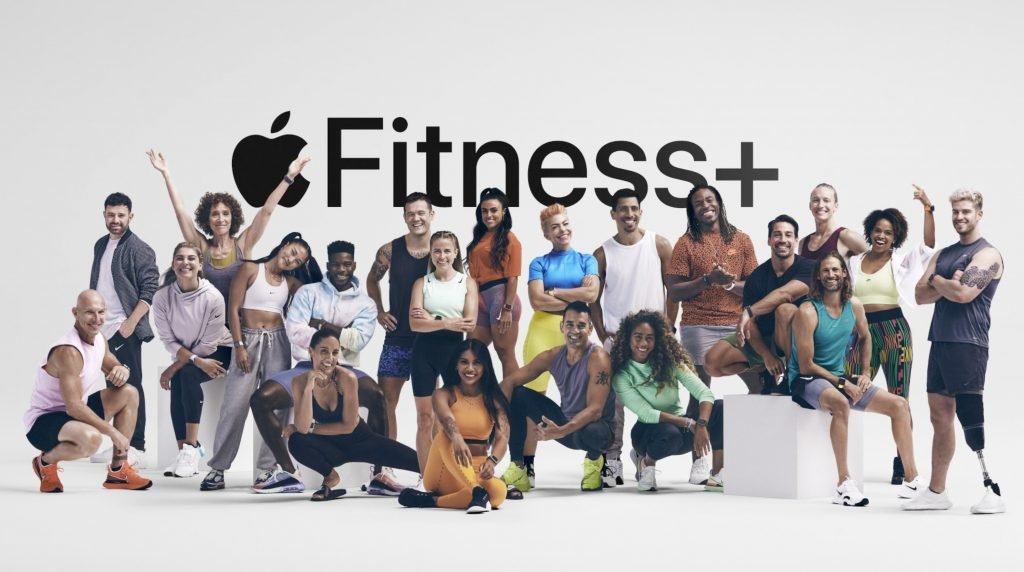 Apple Fitness+ is Apple's new subscription-based fitness service that helps you stay fit without the need for going to the gym or by using few to no equipment at all. It has a ton of Apple Watch and Apple Music integrated features that makes keeping fit while staying indoors a breeze.
You can choose whichever workout you want to perform from the plenty available in the app's catalogue. The types of workouts available include yoga, cycling, dance, treadmill walk and run, strength, core, hit, rowing and mindful cooldowns. Once you start a video, it automatically starts the correct workout on your Apple Watch Workout app and sends the metrics in real-time to the screen you're viewing it in. This means that you'll have all the information you need both on the wrist and in the screen in front of you.
It is also quite responsive. When the trainer reminds you to check your heart rate, those numbers are automatically displayed larger to help you get to the details you require at ease. Amidst a difficult interval, a countdown timer is displayed to encourage you to push through to the last minute. Your activity rings are also displayed on screen so you can see how the workout is progressing the closing of your rings for the day. When the workout is completed, you get a comprehensive summary of all the data collected from your watch's sensors during the workout activity.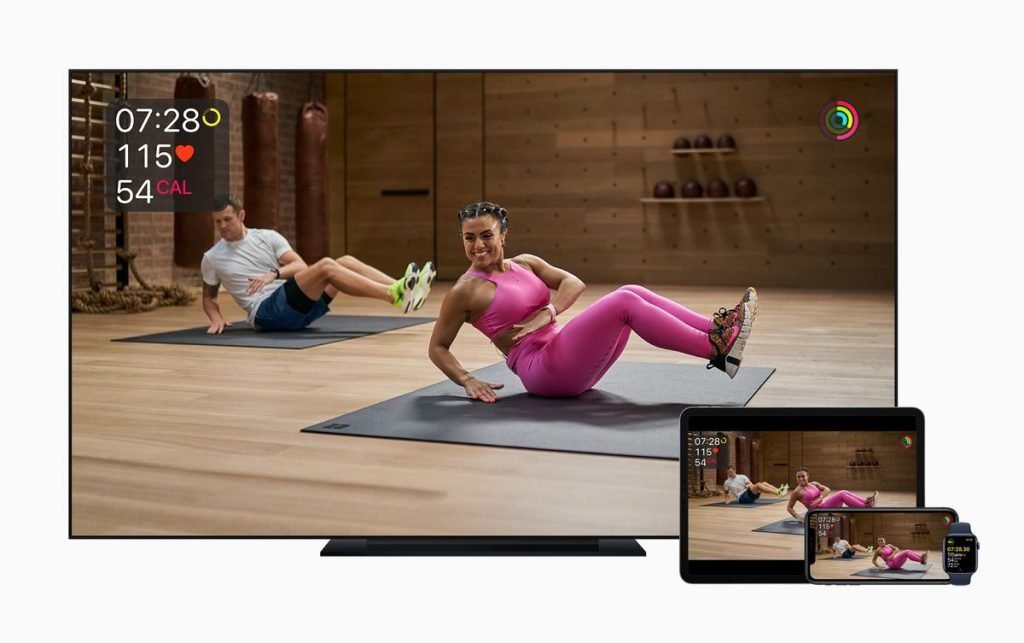 If you're an Apple Music subscriber, you can save any playlist from your workout in the Fitness+ app and listen to them later on the Music app even when you're not working out. Workout recommendations are powered by on-device intelligence that adapt to your workout preferences. Best of all, neither your calories nor the workout or trainers you choose will be stored with your Apple ID hence ensuring utmost privacy.
It will be available for $9.99 per month or $79.99 for a whole year for you and up to five family members in Australia, Canada, Ireland, New Zealand, United Kingdom and United States by the end of this year. Those who purchase any Apple Watch get Fitness+ free for three months.
Apple One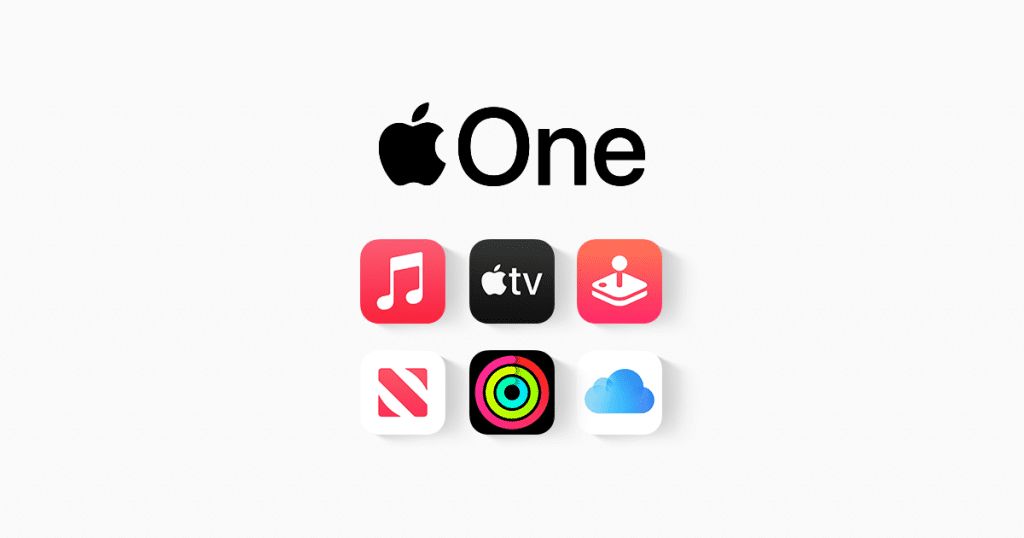 For those of us who are subscribed to multiple online services sometimes find it extremely difficult to manage all of them. Apple tries to help exterminate this issue by letting us pay for all their services as a single, combined subscription: Apple One.
| | | | |
| --- | --- | --- | --- |
| Plan | Individual | Family | Premier |
| Services Included | Apple Music, Apple TV, Apple Arcade, 50GB iCloud Storage | Apple Music, Apple TV, Apple Arcade, 200GB iCloud Storage | Apple Music, Apple TV, Apple Arcade, Apple News, Fitness+, 2TB iCloud Storage |
| Price | $14.95 (AED 39.95) | $19.95 (AED 52.95) | $29.95 |
| Flexibility | Usable by one individual. | Sharable with up to five family members. | Sharable with up to five family members. |
| Availability | Available in all countries with Apple services | Available in all countries with Apple services | Limited availability |
Apple One will be available from this fall and all users are eligible for a thirty-day free trial to try out any of the services that they haven't subscribed to yet.
Commitment to the Environment
Apple remains highly committed to the environment. In fact, all of the products announced at the event were made out of 100% recycled materials and this helps our environment greatly. Apple also helps you get rid of your electronic waste the right way by allowing you to trade in your old devices and they will recycle them for absolutely free. By trading in, you can also receive credit which can be utilized for your next purchase if your device is eligible. This way Apple not only reduces their own carbon footprints, but also helps their customers do the same and contribute towards the betterment of our environment. To learn more about Apple's trade-in programs, click here.
For more on innovative products, click here. And for everything else related to gadgets and gaming, consider signing up for our newsletter.