Apple kicked off the online event at 9PM UAE time on Monday the 22nd of June, 2020. The first ever online-only WWDC not only started strong, but set a new benchmark for how online events should be done, however, let's not forget what's in focus here: the announcements. The event consisted of major software reveals and a couple of exciting new changes that are coming to the Apple ecosystem.
iOS 14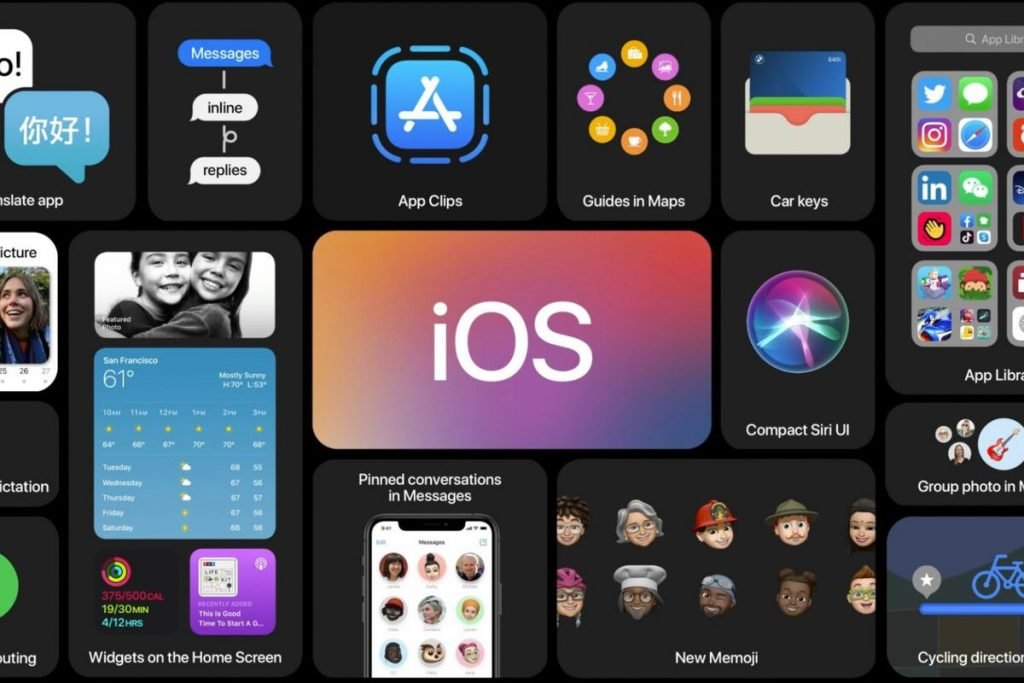 The world's second most used mobile operating system, iOS is getting some of the most request features ever since it launched. Every iPhone model from the 2015 iPhone 6s and later shall be receiving the update this fall, Apple's efforts to support half a decade old devices and provide them with the latest version of iOS is truly commendable. Here are some of the biggest changes coming to iOS 14: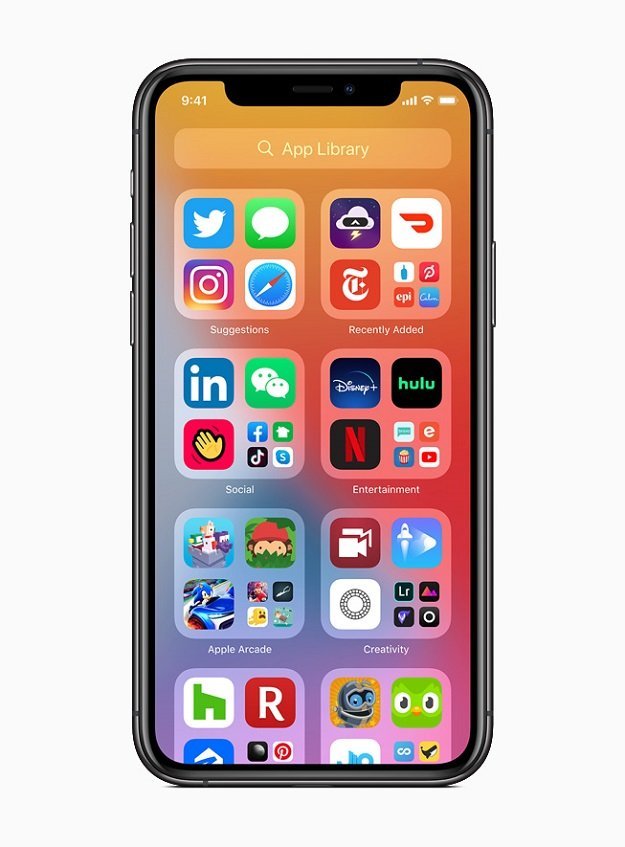 Homescreen & UI
Since phones with high storage spaces are the norm today, and because there is an app for just about anything, a lot of us tend to have overly cluttered home screens that makes it difficult for us to navigate through it.
With iOS 14, we get App Library; a new space at the end of our home screen that automatically categorizes all your apps for you.
Your most used apps will be right at the top, helping you get to it quickly just in a single click. Now you have the ability to hide pages in the home screen, making it a much cleaner experience. The app library has a search bar which helps you find the particular app that you're looking for. You also have a universal search bar, which helps you instantly search information from all over your phone and the internet while using any app.
Widgets finally have made the jump to the home screen instead of being restricted to the today view. You can choose from different sizes to adjust the widget depending on how much information you want them to display. Apple also includes a 'Smart Stack' widget, which adapts to the time of the day and display relevant information according to it.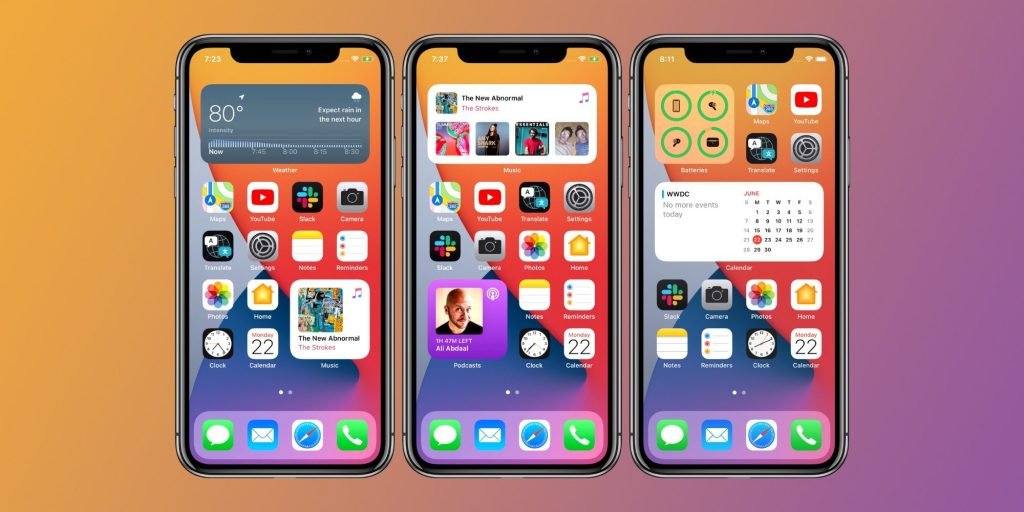 The new update will also allow users to play videos in picture-in-picture mode which has been a long-awaited feature, and one that many operating systems have been providing for quite some time now. Users will also be able to hide the video's window completely, while still being able to hear the audio. P-i-p will also come to tvOS.
Calls no longer take up your entire screen, instead they now appear in a smaller form similar to a notification. This helps the users to continue the task they were performing uninterrupted, while being able to quickly flick it away to dismiss the call.
App Clips
App clips allow you to use a small part of an app right when you need it, without installing the whole app. They are under 10 megabytes in size and are launched when you scan the dedicated the dedicated App Clip code, QR code or NFC tags. These app clips are compatible with Apple Pay and Sign in with Apple, hence reducing the effort required to create separate accounts.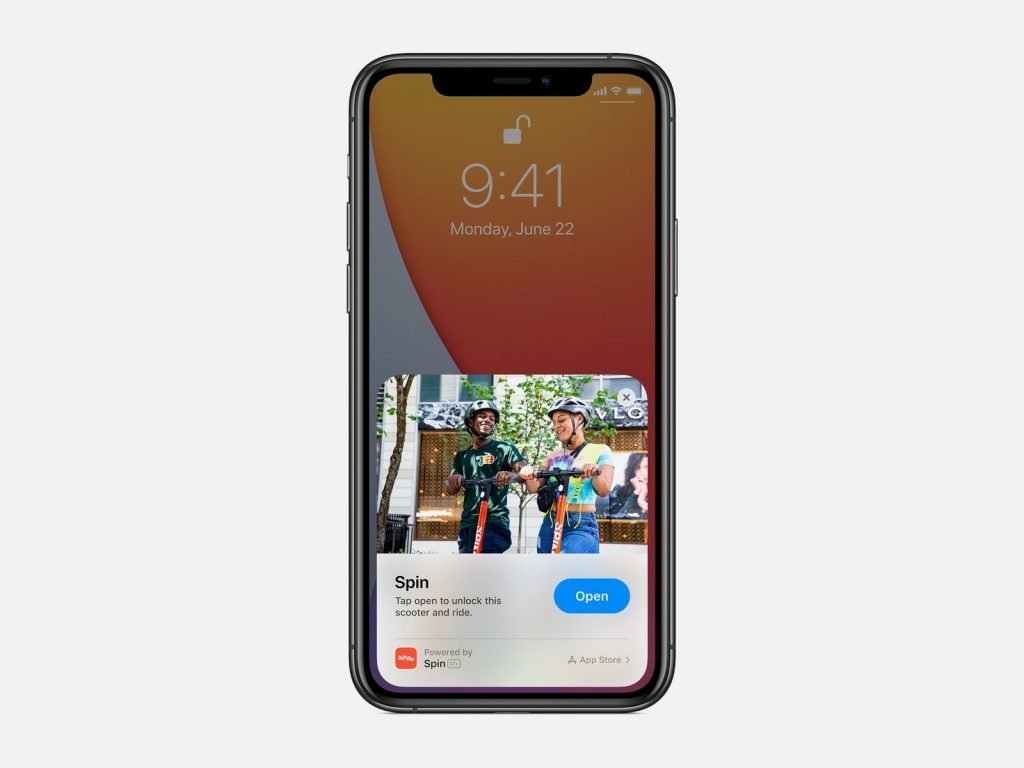 Apple Maps
Apple Maps has always fared less compared to its competitor, but now it has finally evolved to a worthy rival to the more popular Google Maps. Apple Maps is coming to more countries including the UK, Canada and Ireland, it provides you with guides that help you find places to explore in cities around the world. The new version of Maps will include dedicated cycling directions as well as EV routing, which makes it superior to Google Maps.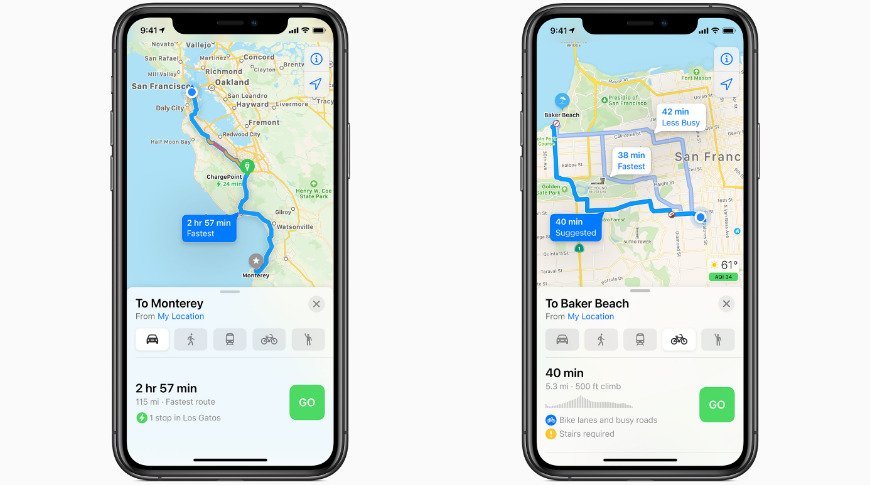 CarPlay also gets a fresh overhaul and lets you set a wallpaper. What's most interesting is that you can now unlock and start your car with an iPhone as well as share the digital key to other users via iMessage, the first car to support this feature will be the 2021 BMW 5 series.
Siri
Siri receives a compact redesign and is now up to twenty times smarter. Siri can now record and send voice messages to your contacts. Siri is further expanded by the Translate app, this helps us to translate conversations in real time between eleven languages. Your conversations are kept fully private as this is done completely offline! It is possible due to the advanced on-device machine learning and powerful neural engine. The app can automatically detect the language being spoken and display the translation on the correct side of the screen.
Messages
Updates to the messages app now allow you to pin your most important chats to the top, as well as reply to individual texts in group messages. You can direct messages to specific group members and also have the option of only being notified when someone mentions you in the text. The new memoji stickers added will allow users be more creative and expressive.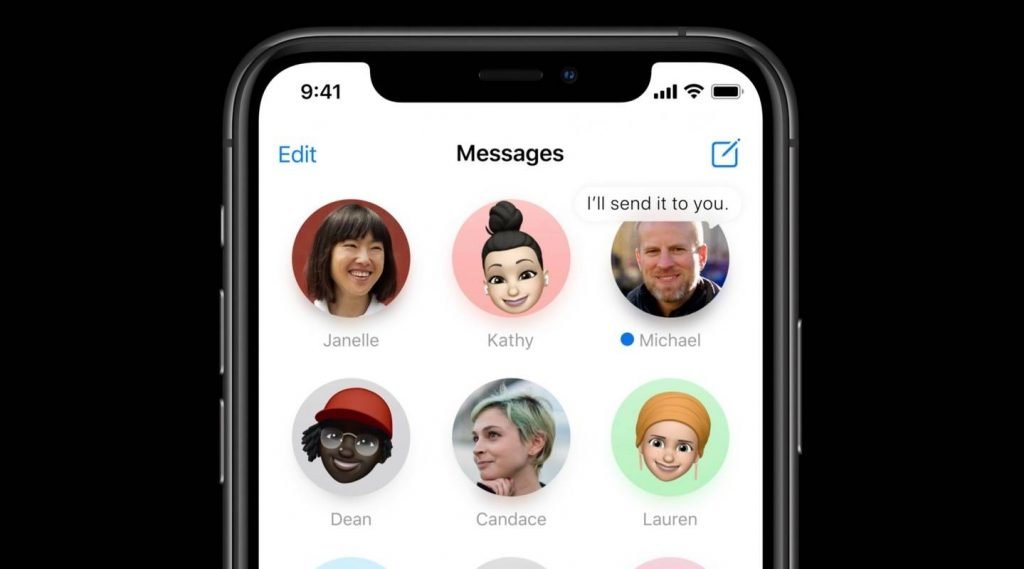 iPad OS 14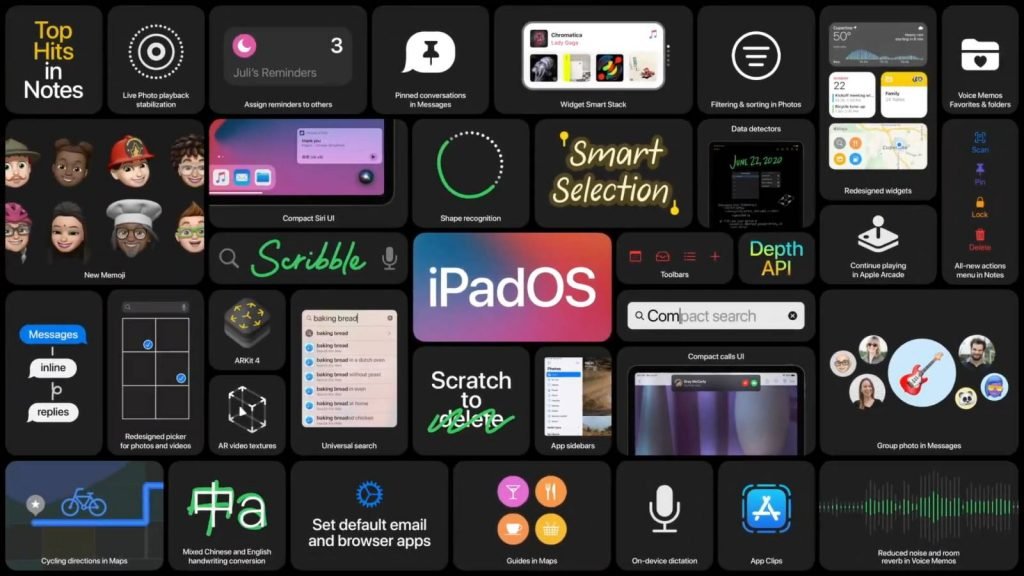 iPad is the perfect powerhouse that is convenient and versatile, satisfies a wide range of users' needs and often outperforms laptops in terms of performance. All the changes mentioned in iOS 14 is coming to iPad OS, as well as certain unique ones of its own that enriches the overall iPad experience.
The new side bar and toolbar, help users navigate more efficiently within apps. Scribble is the most exciting feature that is seamlessly integrated with the Apple Pencil; it automatically converts handwriting to text, and allows handwritten text to be copied and pasted elsewhere. It also corrects your drawings to perfect shapes and gives them an overall professional look.
AirPods now have the ability to automatically switch audio outputs as you pick or wake another Apple device. This feature is supported across iPhones, iPads and Macs; there is no information available at this time regarding this feature being supported with iPods. Spatial Audio is coming exclusively to AirPods Pro and will mimic the immersive experience of surround sound by using audio filters.
WatchOS 7
WatchOS 7 brings quality-of-life improvements with the already stellar Apple watch. Apart from new watch faces provided by Apple, you can download curated watch faces from third-party apps on the App Store or from a website. Face Sharing allows you to share watch faces directly with friends and family.
Sleep Tracking allows you to track and monitor your sleep schedule and Wind Down helps you personalize a routine and minimize distractions. You can opt for haptic wakeups in order to prevent disturbing the other person sleeping next to you. Apple Watch becomes the first smartwatch that automatically detects when you are washing your hands and prompts a timer to help you wash them for a sufficient amount of time.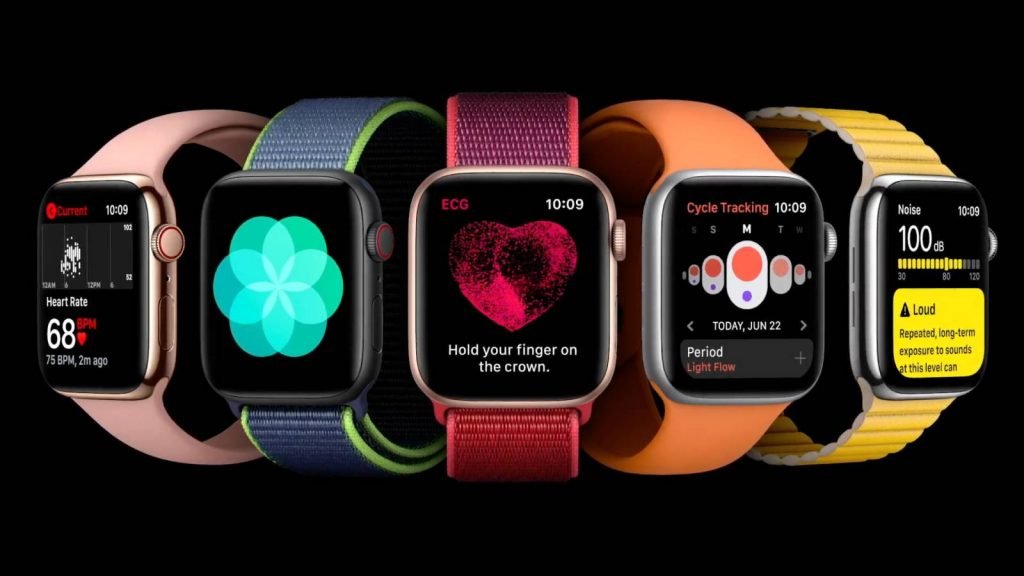 MacOS Big Sur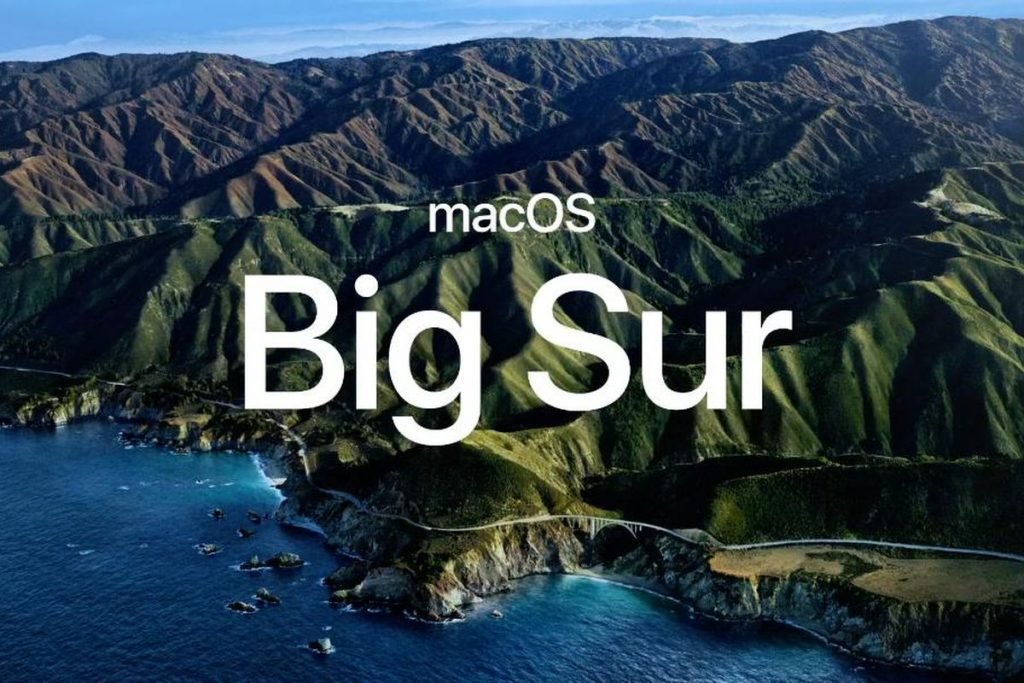 The biggest upgrade to MacOS since MacOS X is coming, and it's called MacOS Big Sur. The dock has a completely compact design and the finder has a top-to-bottom side bar and a space efficient toolbar. Similarly all the stock apps such as Calender, Music, Podcasts etc. have received a design upgrade.
Control Centre has made the jump to the Mac allowing users to quickly change settings in a familiar manner. The Notification Centre now has a single view, grouping together all the notifications and widgets. You can now create and edit Memojis on your Mac. All the features of the new Messages app are also available on the Mac and synced across devices.
Safari now monitors unwanted tracking and puts you in control of the information you share with other websites and Apple, as well as, securely monitors your saved passwords. With the help of added support from Apple, developers can now easily bring extensions built for other browsers to Safari, but the user has complete control over which website the extension can work with. Other new Safari features also includes a customizable home page, redesigned tabs and native translation capacity built right into it.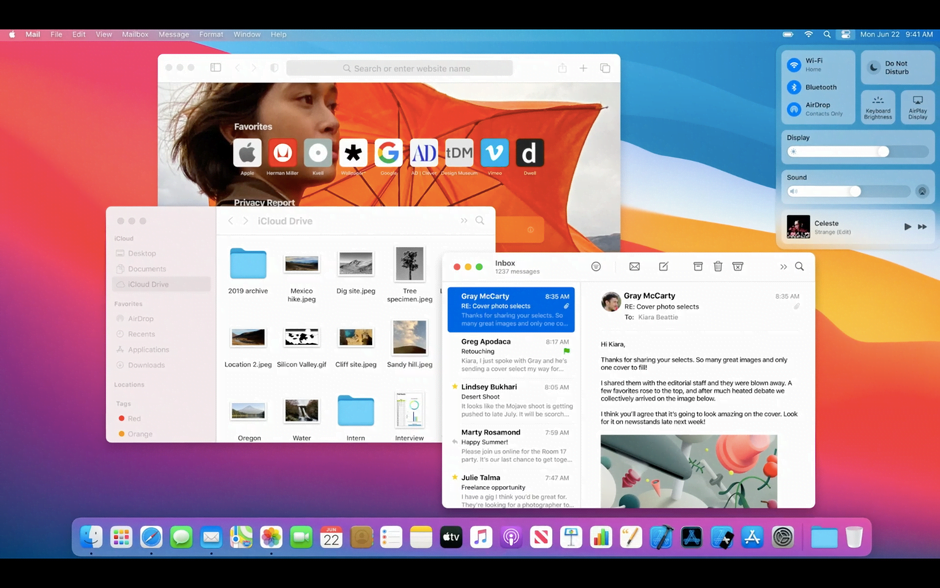 Apple Silicone
The final and biggest announcement of WWDC 2020 was the transition of Macs from Intel-based to their own Apple Silicone. Apple is launching their first Apple Silicone-based Macs at the end of this year and is expecting the transition to take around two years of time, which seems pretty reasonable.
Apple has taken a lot of measures to help developers run their apps smoothly in both Intel-based and Apple Silicone-based Macs. Judging from the performance of other Apple products that use their own chip, this is a step in the right direction and will help the Macs be the most powerful devices in the industry. However, Apple's CEO Tim Cook has made sure that the life of Intel-based Macs is nowhere near their end.
"We plan to continue to support and release new versions of MacOS for intel-based Macs for years to come. In fact, we have some new Intel-based Macs in the pipeline…"

Tim Cook
As we approach the end of the year, we remain in anticipation to see how these improvements will increase everyday productivity. For more about Apple Silicone, stay tuned for our next article.