Three years after the launch of it's gaming sub-brand, Lenovo introduces the Lenovo Legion Phone Duel—the powerful, immersive and fast-charging smartphone with 5G for better coverage and tested speeds up to 2.52 Gb/s.
It's created specifically for on-the-go gamers passionate about high performance and who prefer the comfort and convenience of playing entirely in horizontal mode.
With six specially customized layout themes to choose from, each with distinctive design details, colors, and icons that resonate with gamers, you can stay in gaming-centric landscape mode or switch to portrait mode. Plus, home mode allows you to cast to or play on a connected external monitor/TV while using either a wireless keyboard and mouse, or your preferred wired accessories via a dock.
Specifications
CPU:
Qualcomm Snapdragon 865 Plus 5G Mobile Platform
GPU:
Qualcomm Adreno 650
RAM:
LPDDR5 12GB/16GB
Display:
6.65", 19.5:9 (2340 x 1080) 144Hz AMOLED display
Storage:
UFS 3.1 256GB/512GB
Camera:
Main Rear
64MP image sensor – 1/1.72" large
sensor size, 0.8 µm pixel size / F1.89
aperture / 25mm equivalent focal
length in 35mm film camera / 6p
lens / 80° field of view / LED flash

Second Rear
16MP / 120° ultrawide camera, 1.0 µm
pixel size / F2.2 aperture / 16mm
equivalent focal length in 35mm film

Front
20MP / F2.2 aperture / 25mm
equivalent focal length in 35mm film
camera / 81.7° field of view
OS:
Android 10/ZUI 12/Legion OS
Connectivity:
Integrated 802.11a/b/g/n/ac/ax (2.4G & 5G, 2×2 MIMO)
Bluetooth 5.0
Wi-Fi direct
NFC
SIM:
Dual SIM dual standby
Slot 1: Nano SIM Card (5G+LTE)
Slot 2: Nano SIM Card (5G+LTE)
Battery:
5000mAh (typical) (2500mAh *2)
AI & scheduled charging for battery protection
Dimensions:
169.17 x 78.48 x 9.99 mm
Weight:
239 g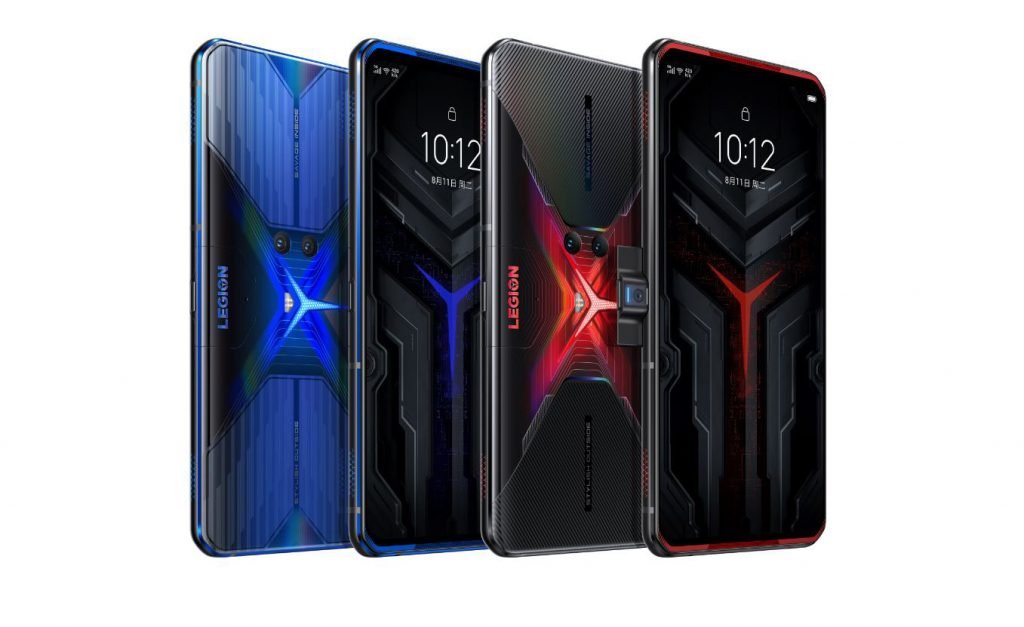 Designed from the ground up for gamers, the Lenovo Legion Phone Duel plays like a mobile gaming console with impressive virtual tools, gaming capabilities, and an optimized battery lasting up to a full day of average phone usage.
Get the full functionality, ergonomic feel and pocket portability of a smartphone without the chunky function controls. Its virtual joystick and dual ultrasonic trigger buttons are embedded, and dual vibration engines provide life-like feedback for deeper gameplay immersion.
Lenovo is amongst the first to feature the next-level, flagship Qualcomm Snapdragon 865 Plus 5G Mobile Platform that delivers revved-up performance across the board for incredibly-fast Qualcomm Snapdragon Elite Gaming, plus global 5G support. For enhanced power efficiency, get advanced 5th gen memory chips, up to 16GB LPDDR5 high capacity RAM or the optional 12GB configuration, and ample storage up to 512GB UFS 3.1.
Designed for blur-free animations via a 6.65-inch Full HD (2340 x 1080) AMOLED glass touchscreen display with 144Hz refresh rate for videos and gaming images so colorful and sharp, you'll experience your favorite mobile games in a new light. The ultra-responsive Lenovo Legion Phone Duel's 240Hz touch sampling rate will also make you wonder how you ever put up with time lags before.
A SHARED MISSION
Gaming on a smartphone can be very resource intensive. With this in mind, the Lenovo Legion mobile gaming engineers and designers worked with the gaming community to prioritize their most valued product attributes.
Turns out, many mobile gamers agree with PC players on the must-have features, such as, balanced performance, reliable stamina, and immersive features that get your heart racing. The trick with packing as much performance and power as you can into a smartphone that fits in the palm of your hand, is that those internals are going to heat up. The question was how to keep everything cooler for the gamer.
Having already met the challenge of employing smarter thermals, incredible performance and more in the lineup of high-powered Lenovo Legion PCs earlier this year, the Lenovo Legion team was well positioned to deliver on mobile and PC gamers' shared needs.
CHARGED UP, COOL AND CLEAR
By inventing advanced methods to better dissipate heat with dual liquid-cooling and copper tubes, plus moving the dual 2500mAh batteries off to the sides where gamers' hands would rest (vs. forcing them to touch the warm logic board encasing the processor), Lenovo made the handset easier to hold while also extending gameplay without the fear of overheating.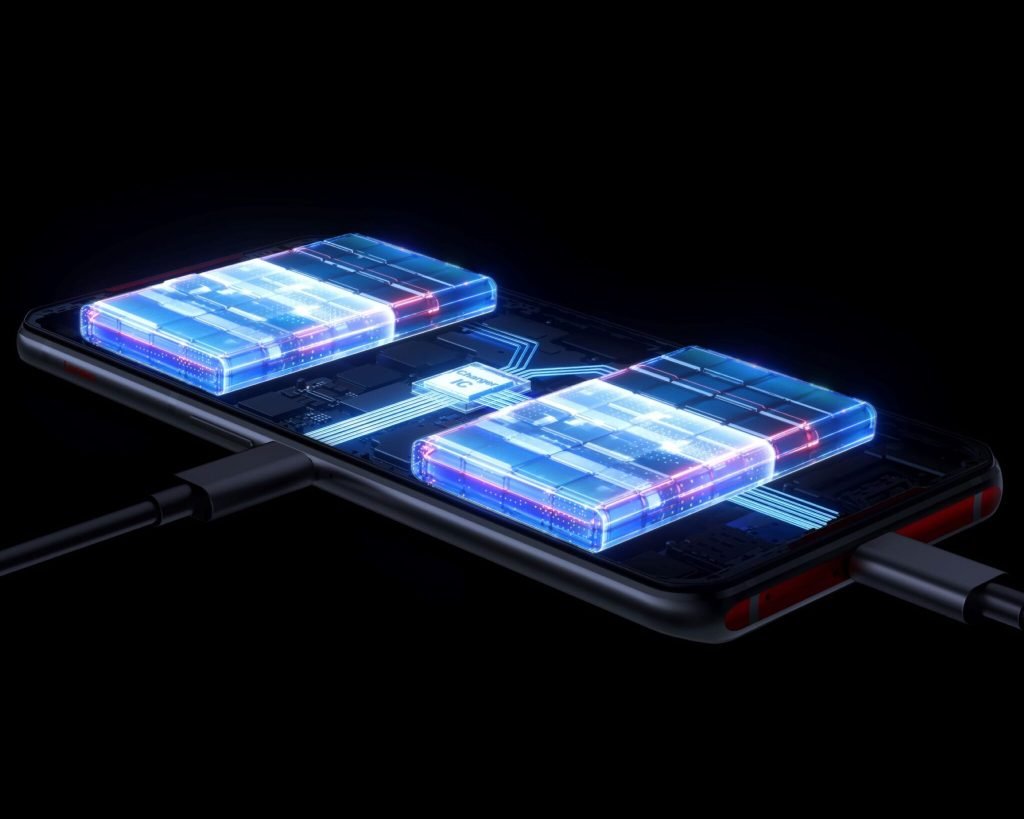 A convenient center charging port means your cord won't get in the way while catching a battery boost when gaming in landscape mode. Full 90W Turbo Power Charging takes both charging cords (from center and side ports) to power up both batteries for a combined total of 5000mAh. Go from zero to up to 50 percent power in only 10 minutes, and a full charge only takes 30 minutes.
Enhance the mad gaming skills you already have with better audio for clearer situational battle cues in-game, so you can react even faster to the footsteps behind you. It's made possible with dual front-facing stereo speakers with large 1.4cc acoustics chambers for amazing far-reaching sound quality.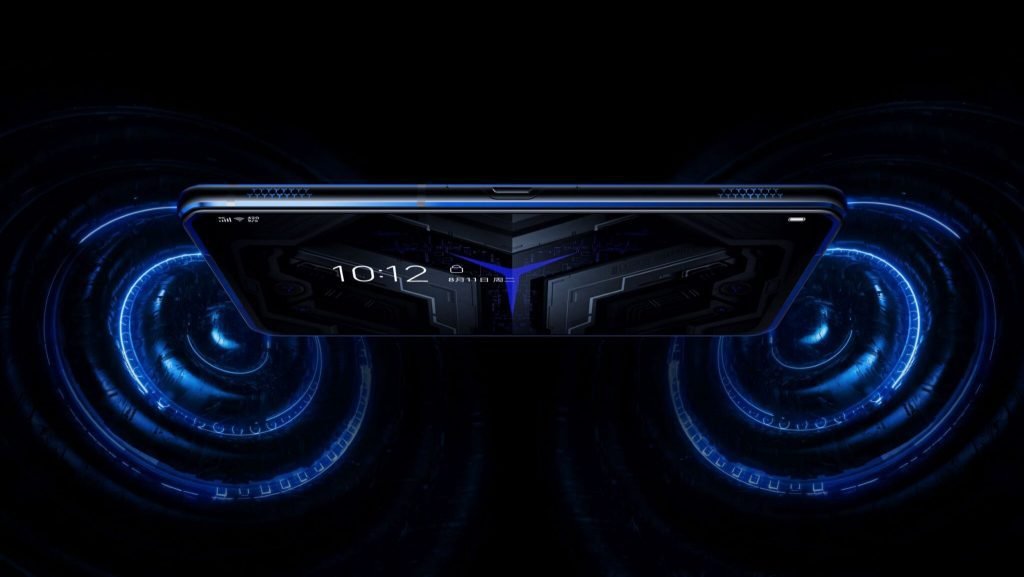 Pair that with the virtual gamepad controls for touch and move simulations thanks to the Lenovo Legion Assistant. Near instant, dynamic and surrounding vibration from specialized engines in the phone simulate the feel of in-game hits.
A built-in gyroscope sensor detects motion and complex orientation changes, like while watching a 360-degree video, or when your screen view autorotates whenever you rotate your phone on its horizontal axis.
Although many Android smartphones have one embedded now, the Lenovo Legion Phone Duel leverages its gyro to optimize the gaming experience for the user, for example, its virtual joystick feature works by moving your thumb around on the screen while playing a game, either to aim or to move players in a new direction.
These in-screen touch signals are mapped to gyro sensors which are continually sending data to the display driver resulting in the smooth rotations and execution of commands in-game. Simply tilt and angle your phone to aim or use it as your steering wheel in your favorite racing title.
Further enhancing a more tactile gaming experience are the Audio to Vibration (A2V) features, this tool analyzes audio directional signals for in-game cues to trigger associated stimulations, allowing you to hear and feel sound and vibration from the right if your racecar was hit on that side.
LIGHTS, CAMERA — CAPTURE
Designed to offer gamers better grip, the phone feels solid at 239 grams (8.43 ounces) and is 9.9 mm (0.38 in) at its thickest point. Turn heads and show off your passion for gaming in a high-octane red or cool blue with programmable RGB lighting effects for Lenovo Legion's recognizable "Y" icon and the back of its pop-up selfie camera. Lights can also be programmed to dynamically change depending on in-game effects for a more immersive experience.
Four noise-cancelling microphones record audio from all around to allow live streamers to easily record themselves at eSports events and other busy environments.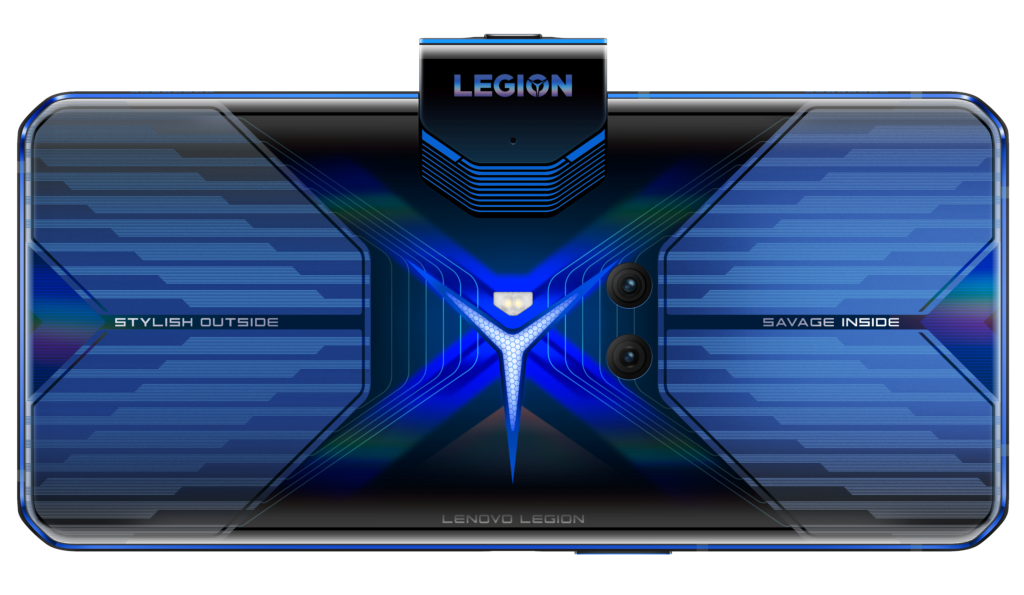 With the phone's customized software dashboard called Lenovo Legion Realm, gamers can tweak hardware performance settings, scroll through the latest downloadable titles in Google Play, and select the enabled network that gives you the best quality and/or least traffic in that moment, i.e. WLAN, 5G, or Wi-Fi 6, to help reduce video and in-game latency.
Capture general HD 1080p footage and record in 4K at up to 30 FPS for remarkable clarity with a 20MP front camera that stays tucked inside bezel when not live streaming for a clean look, also features auto-retract drop protection. Plus, a high resolution 64MP rear camera for 64MP resolution photos, which also has a quad pixel sensor for shooting high-quality, 16MP resolution photos in dark and bright conditions.
To self-record your voice and reactions as you play, simply wake the built-in front camera while gaming to simultaneously record and overlay your image on-screen. This feature is compatible with popular streaming apps.
With a multiple video lens, anyone can host a streaming channel. You can remove the background and use AI to auto-enhance your image via our selfie editor featuring several unique retouching filters and correction options for adding a sense of style.
At launch, users can auto-enhance images with our programmed adjustments for a more balanced appearance, and later via a phone update, this feature will also allow users to adjust filter settings to their liking (up to 100 levels of varying intensity), before sharing stylized clips. Device also supports application of fun augmented reality stickers called Playground "Playmoji".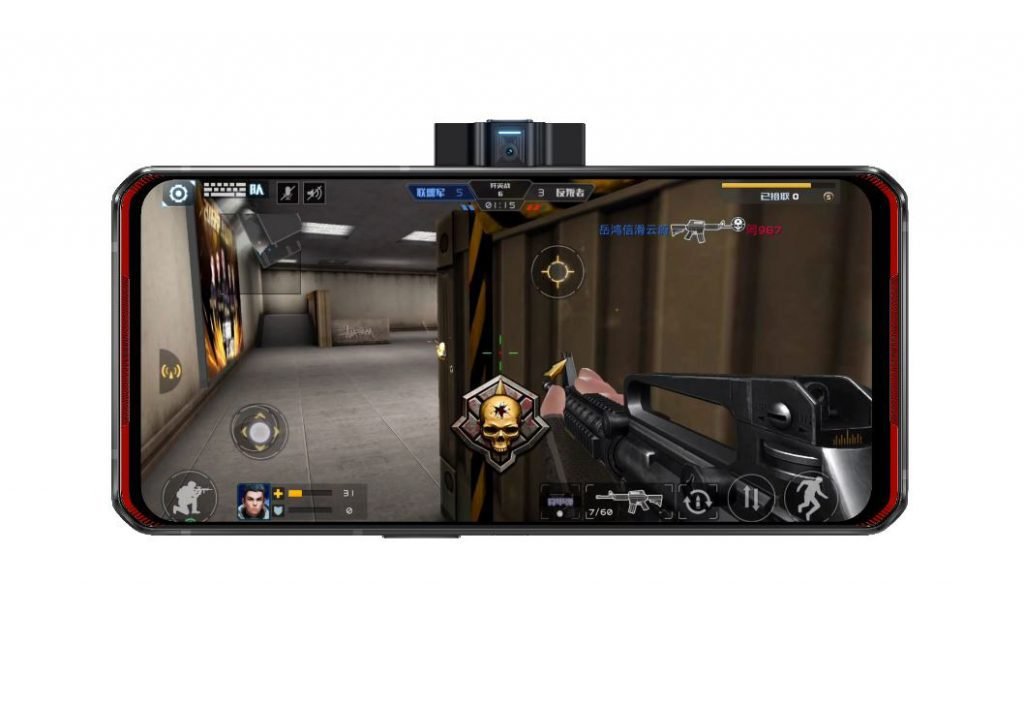 With the Lenovo Legion Phone Duel, as soon as a gamer ends a session, you can review all the gaming highlights on-the-fly via a preview screen, so all you need do is select, then merge recorded clips together if desired, before easily sharing with others.
And if you've just knocked out a tough enemy in a game but forgot to hit record— fear not, just use a finger to slide your right ultrasonic trigger key to the left to go back in time to relive hero moments and instantly reversely-record what just happened to share proof of your victory with battle mates, fans and friends.
Pricing and Availability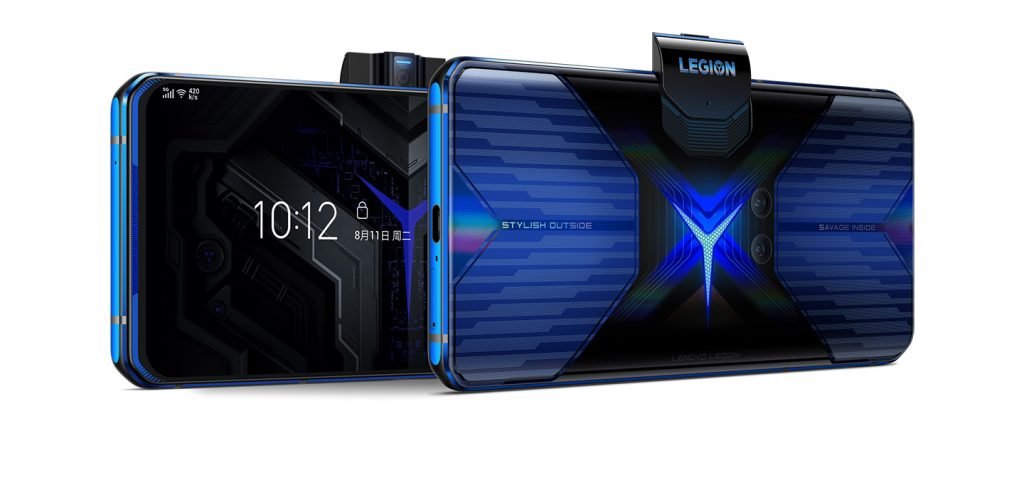 The Lenovo Legion Phone Duel (called Lenovo Legion Phone Pro in China) is expected to be available starting July in China and in select markets in Asia Pacific and EMEA. Pricing, availability and timing may vary per geographical market.