Navodesk Icon Chair is a premium ergonomic gaming & office chair from Navodesk featuring soft-touch adjustable armrests, 10-position tilt locking and tilt tension, flexible backrest,100% recyclable thermoplastic elastomer (TPE) and five-prong base with 65mm dual-wheel caster.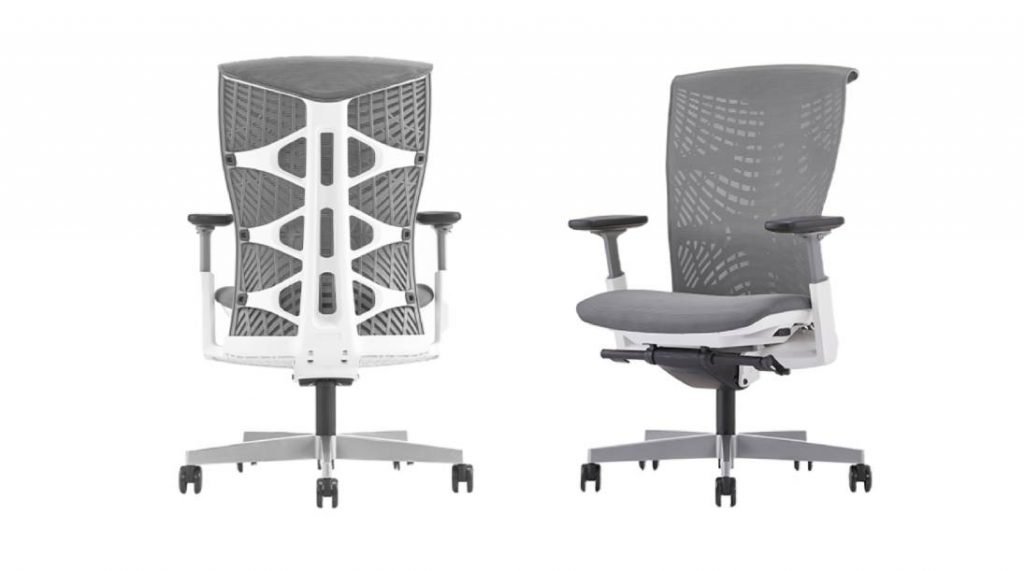 Highlights:
Soft touch adjustable armrests
100% recyclable thermoplastic elastomer (TPE)
Featuring 10-position tilt locking and tilt tension
Flexible Backrest
Five-prong base with 65mm dual-wheel castors
BIFMA certified
Packaging
The ICON chair comes in a large carboard box and is very well packed. The chair comes disassembled, all of the different parts in the box are easy to put together with the assembly instructions and included tools. If this is your first time assembling a chair like this it should take you anywhere from 20-30 minutes to get the chair fully assembled and functional.
Design & Features
With regards to the color options, the frame comes in two versions – black and white and the mesh comes in three colors – black, grey and red.
The ICON chair is made of 100% recyclable thermoplastic elastomer (TPE) and is BIFMA certified. Once assembled the ICON chair is a pretty sight to look at and the first thing anyone would notice is the overall mesh design of the entire backrest.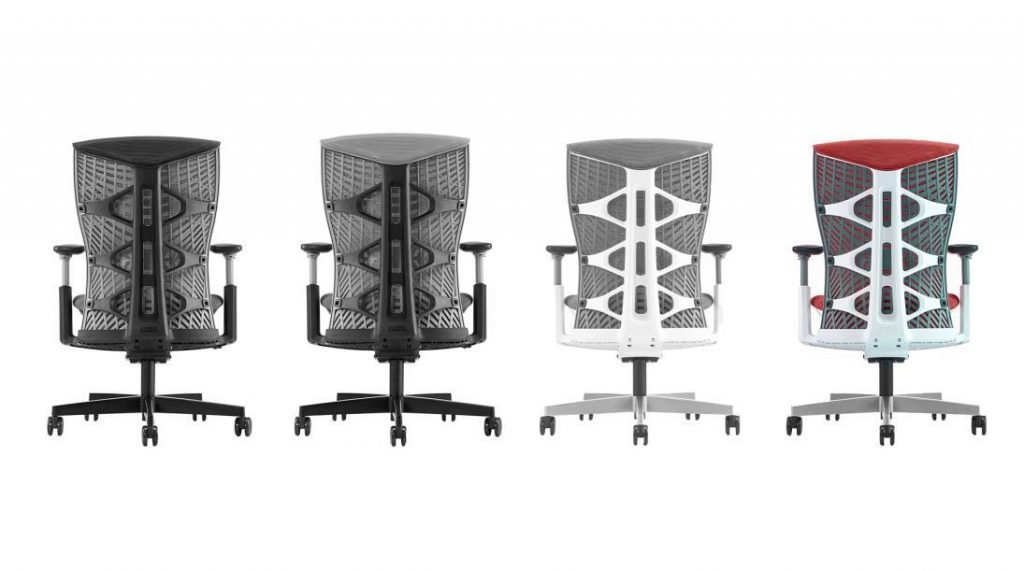 Getting to know the different ways of adjusting the chair is a bit tricky. There are a few levers, latches, and sliders, it takes a little while to get used to them.
Seat
The seat is firm and covered in breathable fabric, it's supportive and is made to keep its shape over time. The depth adjustable sliding seat can be moved back and forward by pulling a clip switch found underneath the right side of the chair. The seat height can be adjusted by using a lever right next to it.
Flexible backrest
The ICON chair features a tilting mechanism that offers seamless support when you're reclining in your chair. The tilt mechanism allows you to tilt back the chair effortlessly and you can set different levels of resistance using the rotating crank on the right. There is another paddle on the left that allows you to lock in the desired tilt position. They work great and keeps you in a comfortable position. There is also lumbar support for your lower back.
Natural Lumbar support
The chair also features a natural lumbar support system for your lower back to help with the posture and relieve of any stress associated with sitting.
Armrests
The arm rests have a comfortable soft coating on them and they can also be adjusted. You can move them up or down by pushing up a spring switch underneath the arm pad and move them to lock into place. And left or right by just pushing them, however there is no way to lock the left and right mechanism in place.
65mm dual-wheel castors
The ICON chair features a five-prong base with 65mm dual-wheel castors and are high quality. The casters are all black, sleek and they roll smoothly on both carpeted and non-carpeted floors.
Comfort & Verdict
The Navodesk ICON chair is designed to support in any position that works best for you with different adjustments for the seat, backrest, height, lumbar support and armrest. The chair moves and bends with you, thanks to its frameless design. The overall experience on the ICON chair is quite good but the cushion isn't very dense and it can get uncomfortable over long periods of time.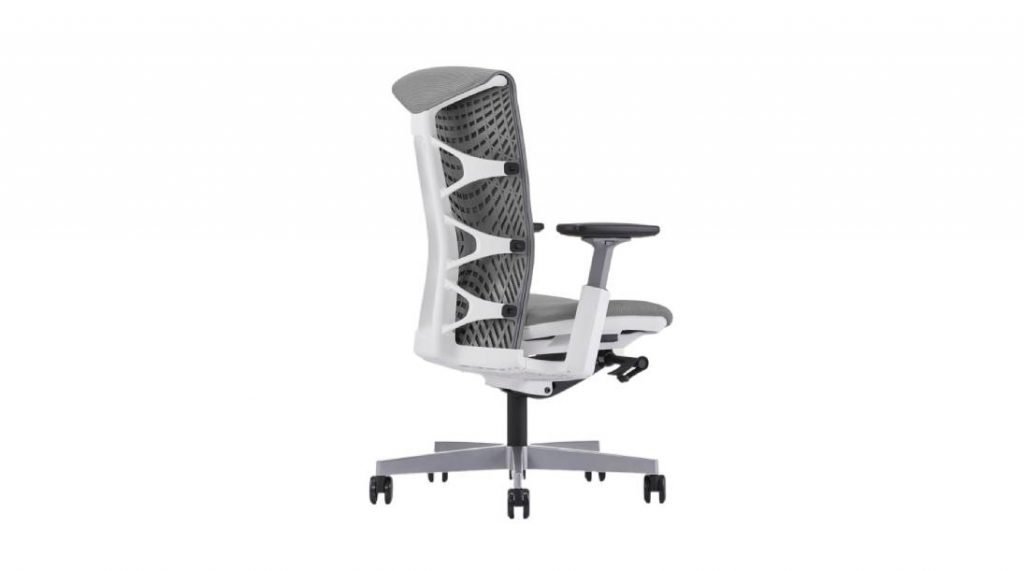 However, thanks to the chair's tilt and recline one can tilt back and lock in to a desired angle in case you prefer a more relaxed position. The counterbalance adjustment that helps keep the backrest from reclining too far too fast and stays in position in when reclined.
The natural lumbar pad feels really good on the lower back and makes it easy to get in the right position. The all-mesh design looks very stylish and is comfortable at the same time as it breathes in air to keep your back cool.
With that said, the Navodesk ICON chair is priced on the higher end and could have been a superb chair if it had a bit more seat cushion and a headrest. These are the only things holding this chair back, but may not be a major concern for some.