While some super-hero stories are set in fictional cities and towns, New Yorkers have the privilege of being watched over by their own friendly-neighborhood Spider-Man. And Marvel's Spider-Man's world is a tribute to the 'Big Apple' while at the same time a homage to comic-book fans everywhere.
The Ground Level
There have been countless games set in the city of New York, still New Yorkers praise this game as the most accurate depiction of their home yet. It could've easily been argued that since players will spend most of their time in the air the details at the ground level won't matter, but Insomniac has gone the extra mile and their efforts have fared a fruitful result.
The city feels very alive and the open-world structure really lets you take things in at your own pace.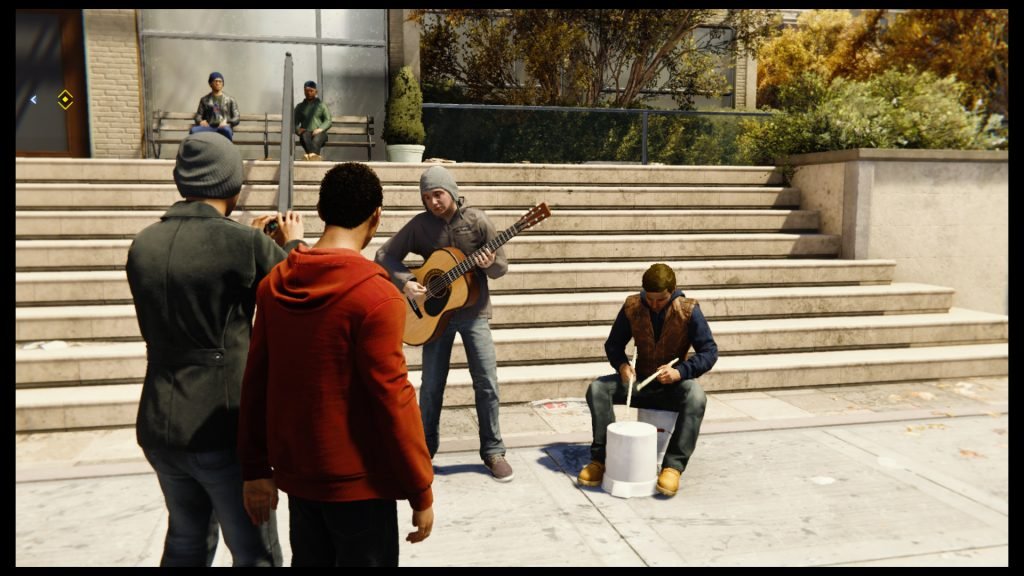 One day, I spent all my time listening to street musicians perform outside a homeless shelter and the next day I spent my time at the local markets. I wish that we were also able to interact with these street shops like we could in Sleeping Dogs, in fact my only complaint is that we don't have more of the interiors to explore. I let myself be a tourist and even after almost forty hours in, there are Easter Eggs and secrets that I still haven't uncovered.
The Layout
The layout of the map is generally spot on, all the iconic locations such as the Empire State Building and Battery Park from the real-life city are reproduced with care, as well fun additions that are a nod to Marvel such as the Wakandan Embassy and the Avengers Tower just to name a few.
This made hunting for landmark tokens one of my favourite side activities and exploration never felt like a chore. There's an option to fast travel, but I doubt anyone will ever want to use it.
As a native New Yorker I can tell you it's not perfect obviously, but there is a large amount of landmarks and references you don't see in other representations of New York.

Jake Baldino, Gameranx
The Consumerism
Don't let the magic fool you though because, although New York is one of the most expensive and richest cities in the world but on the other end of the spectrum, exists poverty in the forms of unemployment and homelessness.
Even though the game doesn't provide us a full-scale map, the difference between the less developed areas and the well-developed ones can be felt, reflecting real life.
The high level of consumerism is evident with corporate professionals taking over downtown's Financial District, marketplaces being crowded and the street shops chocked-full of New Yorkers trying to grab a bite on their way to work.
The financial district is booming and there's heavy traffic late into the night. New Yorkers do find ways to enjoy life amidst everything and the many missions the story takes you on also gives you a little taste of the social life there.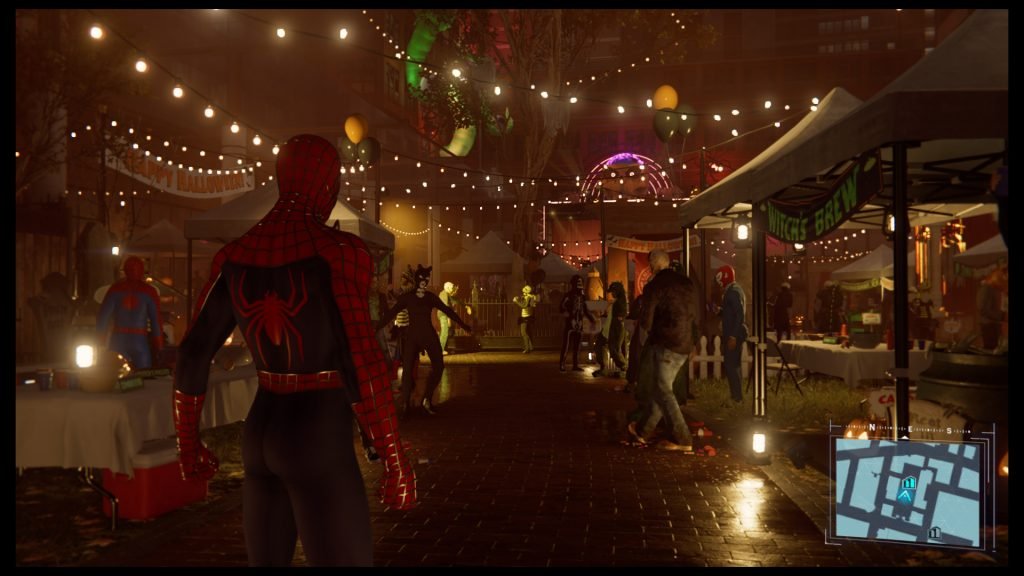 There are construction sites throughout the city symbolizing the fast rate of its development. and interestingly enough, most of them are actually buildings that were being constructed during the start of the game's development. Move over to Times Square and you'll be astounded by the big billboards that tower all around you. 
New York gets visited by over sixty-five million tourists a year. If you stand near one of the landmarks in the game and listen closely enough, you can hear guides giving the tour to a group of tourists and I was mind blown over how far they went to achieve this level of realism.
The Soul
One cannot effectively represent a city by just recreating its locations and landmarks, one must also capture the soul of the city and Insomniac has seemed to had figured this out. New Yorkers have a tough-as-nails attitude, they'd first have a tussle with their purse-snatcher instead of waiting for Spider-Man to rescue them and it shows.
New York being a multi-cultural city, is home to people from around the world and this representation exists in the game. The subways are congested and the streets are bustling throughout with hardworking and determined people going after their dreams.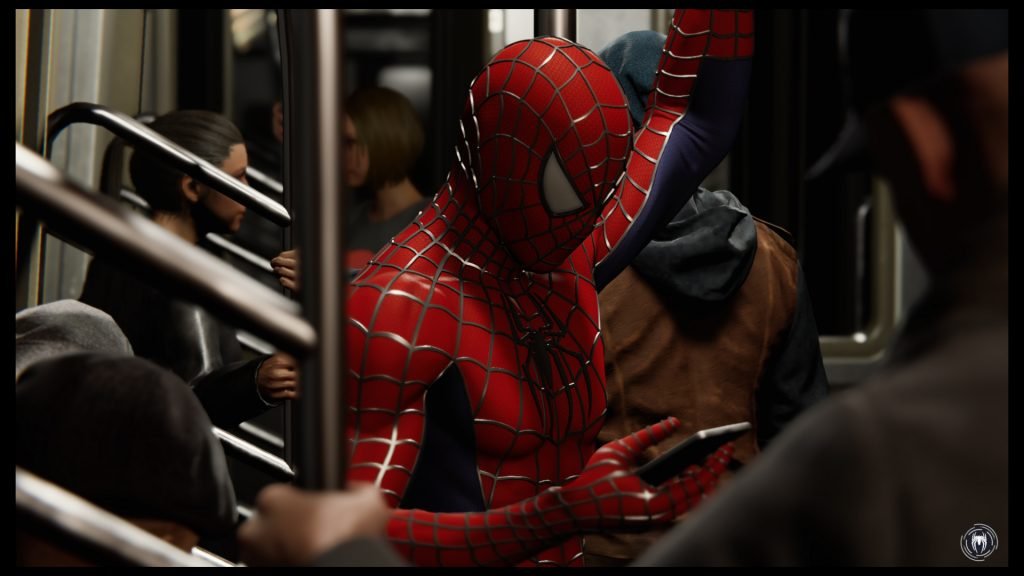 The NPC-dialogue never felt scripted or unnatural, just the things you'd normally hear on regular day in the city. I took my time actually exploring the world, which is unlikely considering my playstyle, and eavesdropping on their conversations became my new guilty pleasure. I was as interested to hear more about Brenda's boyfriend drama as I was to get to the next story mission.
Like I mentioned earlier, New York is home to plenty of artists and creative-minded and you can see artists displaying their crafts all over. The game's world is like a moving picture that has captured the essence and magic of New York and preserved it in a time capsule for players to experience for years to come. It's evident that this city holds a special place in the hearts of the people who developed this game.
Insomniac seems to has struck a chord with New Yorkers and comic-book fans alike with their accurate, true-to-life depiction of the city and the authentic experience delivering a fun open-world and every kind of Easter egg imaginable from nods to Marvel's great legacy to in-game marriage proposals.
We can't wait to experience this beloved city as a 'winter wonderland' in Marvel's Spider-Man: Miles Morales and see how Insomniac utilizes the graphics capabilities of the PlayStation 5 to break boundaries in video game realism.
For more on Marvel's Spider-Man, click here to check out our full-written review.