When it comes to gaming monitors, every gamer has their own personal preferences – a one-size-fits-all approach does not work. Every user requires something different that varies vastly across parameters ranging from the equipment they use to the type of esports they like to indulge in.
An ideal gaming monitor may be one that produces minimal motion blur, or one that offers extremely low input lag; or most probably one that serves most needs optimally on a budget – it all depends on what one's requirement is. With the recent launch of the PS5 and Xbox Series X, gamers around the world are super excited and eager.
However, there seems to be a growing concern that 4K at 60Hz is not suitable for next-gen gaming – this is far from true. Not only 4K 60Hz monitors are compatible, but they are predictably going to be the industry standard for the coming years. As far as the connectivity is concerned, even though PS5 will have HDMI 2.1 port, it will be compatible with HDMI 2.0.
All 4K 60Hz monitors will be perfectly capable of running 4K at 60fps with HDMI 2.0. In fact, Aaron Greenberg, the GM of Xbox Games Marketing has already confirmed that 60fps will the standard output and that should bust any concerns around Xbox Series X games not running at 60fps. However, the lack of awareness may result in gamers missing out on some of the best gaming monitors out there, like the ones on the list below.
Acer Predator XB321HK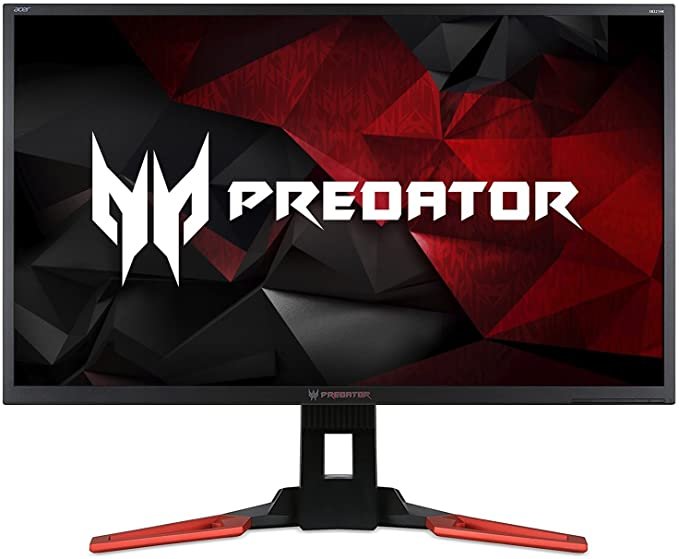 One of the bigger monitors, this 32-inch screen comes with an IPS display that offers vibrant colours and great viewing angles. It is large enough to truly appreciate 4K resolution as the XB321HK gives gamers enough screen space to actually put its 3840×2160 4K UHD resolution to good use.
The price is still a big hurdle to overcome, but this is a luxury monitor with luxury features. It offers a decent selection of ports – one HDMI-input, a DisplayPort (1.2), a USB 3.0 (upstream) and 4 USB 3.0 (downstream) ports. It has a 4ms response time and Its flicker less technology reduces annoying screen flickering that can cause eye strain during long periods of viewing. Moreover, NVIDIA G-SYNC eliminates screen tearing and minimizes stuttering to deliver impressive PC gaming experiences.
The Acer Predator XB321HK starts from AED 4,600.
BenQ EL2870U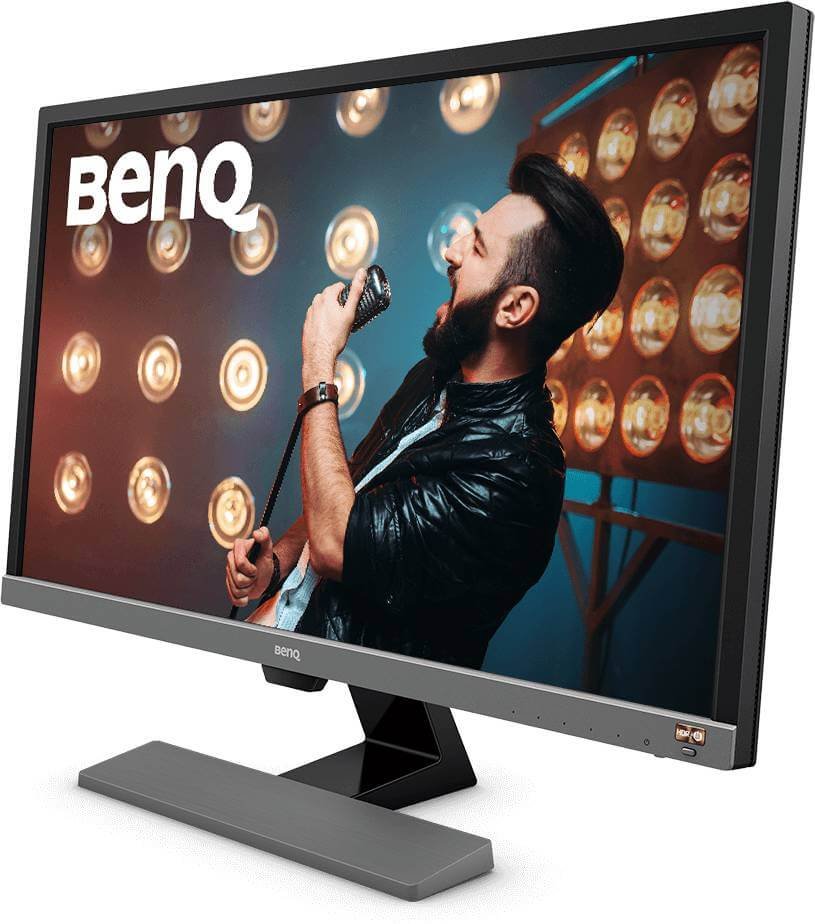 Offering 4K resolution and HDR tech, this is a 28" gaming monitor that easier on the pocket but packs tons of features. The picture quality that the BenQ EL2870U delivers is quite good, considering it has a TN panel.
It comes with FreeSync to provide a smooth overall experience and its excellent contrast capabilities perform well in all kinds of gaming scenarios. Its 1ms response time gives it an edge over its competitors when it comes to speed.
It has a higher pixel density along with BenQ's industry-leading eye-care technologies that reduce eye fatigue while ensuring greater user comfort during periods of long gaming. These include the low blue light technology, which removes harmful blue light that can damage eyes, and brightness intelligence +, which changes the brightness and colour temperature of on-screen images based on users' surroundings.
The four levels of HDR and B.I.+ modes allow users to have the most suitable clarity for displayed content in different viewing environments.
The BenQ EL2870U starts from AED 999.
LG 27UK650-W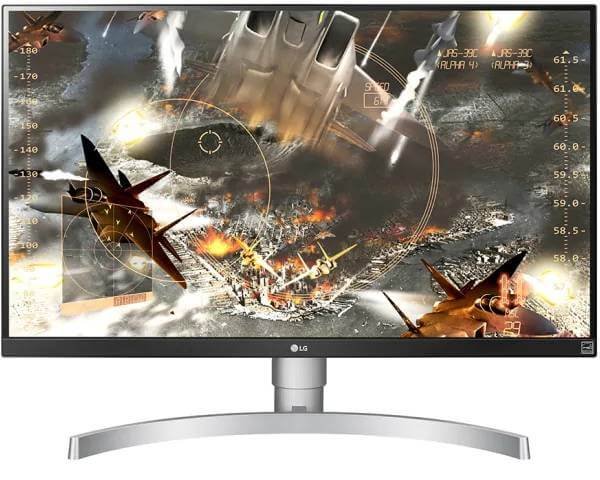 The versatile LG 27UK650-W offers good picture quality and delivers impressive gaming performances at 4k resolution. It's a 27-inch monitor that creates crisp images and provides wide viewing angles as well. It has incredible reflection handling capabilities and is packs sufficient brightness to combat glare. LG's 27UK650W has a great response time and comes with low input lag which is beneficial for gaming.
Furthermore, it has FreeSync variable refresh rate (VRR) support that greatly helps reduce screen tearing. Radeon FreeSync eliminates tearing and stuttering by matching the graphics card's frame rate and monitor's refresh rate. Dynamic Action Sync ensures minimized input lag and maximized entertainment. I
It does come with HDR support but doesn't display a colour gamut as wide as the previous gaming monitor on this list. The virtually borderless design of this monitor adds to the immersive viewing experience and improves display aesthetics.
The LG 27UK650-W starts from AED 1299.
Philips Momentum 436M6VBPAB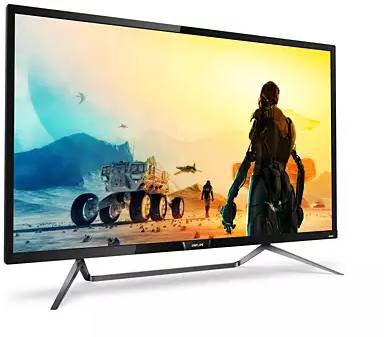 While this gaming monitor from Philips looks more like a TV, it is quite robust and comes in a sturdy design. The biggest screen listed on this selection, this 43-inch 4K HDR gaming monitor weighs enough to hold its position without users having to worry about it toppling over.
The Philips Momentum 436M6VBPAB comes with a good selection of ports covering HDMI 2.0, USB-C, DisplayPort, and Mini DisplayPort. It also has a backlight that glows according to what's appearing on the screen; this is called Ambiglow.
It is equipped with an MVA-type panel that boasts of a 4ms response time, and its 4K plus HDR capabilities are quite impressive. Combined with its TV-sized screen that gives gamers a more plush and complete feeling during magnificent gaming scenarios, it's not so pocket-burning price makes it quite lucrative for a gaming monitor.
The Philips Momentum 436M6VBPAB starts from AED 2499.