Dubai Games Conference – DGC is taking place 21-23 June "Live" this year. Video Game Developers, Influencers including Vloggers & Youtubers such as the likes of Ahmed Al Nasheet of Dvlzgame & Mo Vlogs to name a few.
The event will be running from 11:00 – 23:00 every day. This will be the 4th year for DGC to take place bringing together a plethora of companies such as IBM, Google, Valve, Nvidia, IGN, and many more.
Live B2B Meeting Platform
Schedule and conduct live video meetings with 1000+ global and regional companies from your screen. Create your digital expo space with your company profile, videos, demos as the event runs for three days. GDC promises to allow companies to deliver your
Message directly to key business counterparts, establishing your business goals with your most promising prospects in the heart MENA region's gaming and around the world.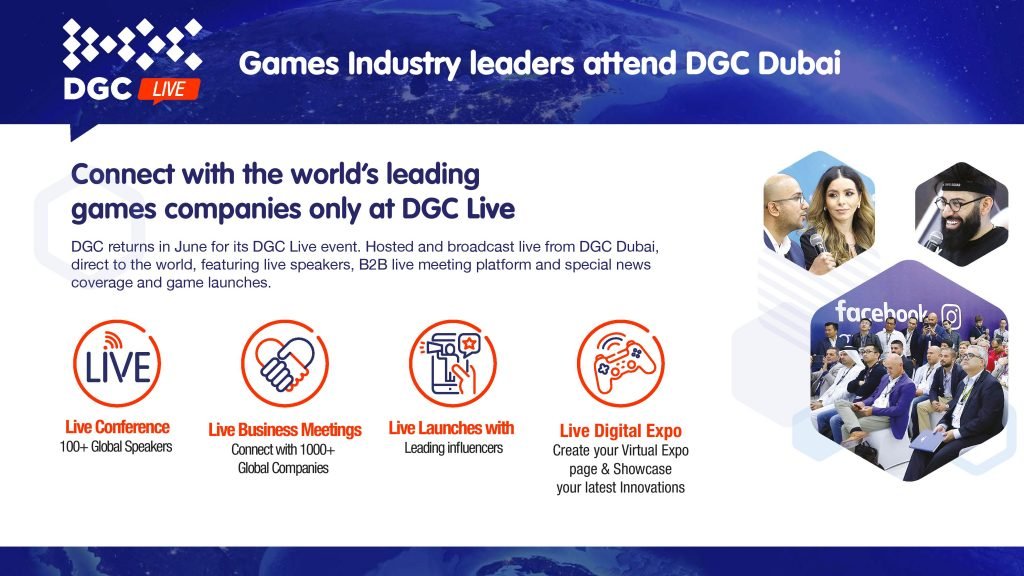 Who Can You Expect To Meet At GDC
Digital Games Industry Experts & Leaders
Where the world's top game industry professional come to network, sign deals, learn about new products and grow their business
VAS Service Providers
Monetize and discover growth audiences, acquire direct access to MENA regions booming end-user market. DGC Games is the VAS / Publishers ideal meeting place
Leading game developers and platforms
From around the world and from the MENA region, whether you are a publisher, a brand, or an agency, access the information you need, to take you to the forefront of gaming.
Content Licencing
Access a world of third-party content for games licensing and beyond. Given the burgeoning MENA region's games market, now is time to get up to date with the latest content licensing deals.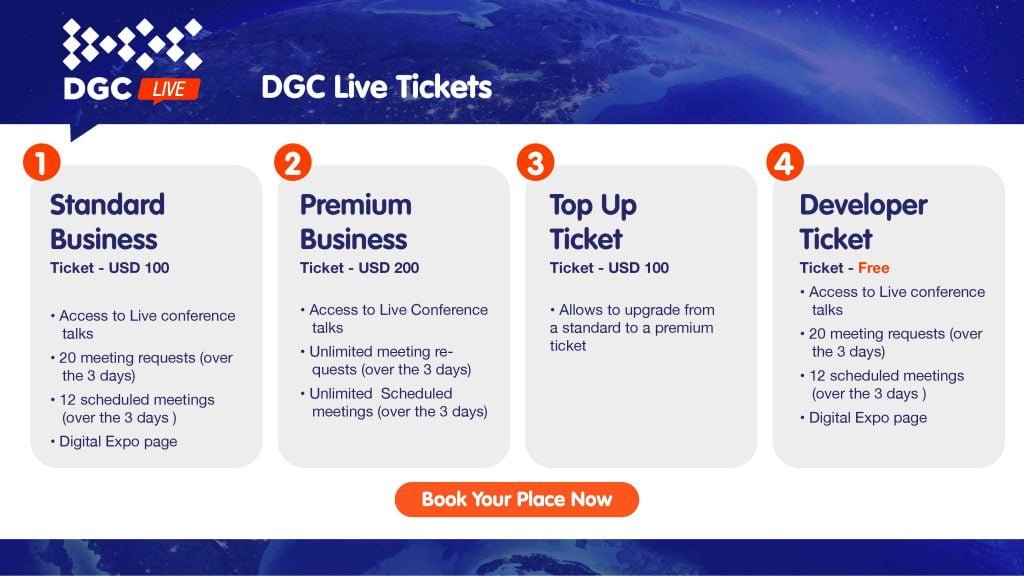 Agencies, Investors and Organizations
DGC Games is the meeting place to do investment deals, access grants and create collaborations with leading Agencies, Investors & Organizations form the MENA region and around the world – looking to be part of the explosive growth in digital games
Gamification
With the massive growth seen by digital games in the world of entertainment, brand owners are turning to games to further their own products. DGC will offer brands, advertising, and marketing agencies the ideal platform to meet with developers and licensors, offing the perfect opportunity to become introduced to the gaming industry.
For more information on ticket pricing and list of sponsors, speakers & attendees don't forget to visit the DGC website here.