The next-gen Microsoft Xbox Series X is finally here. The Xbox Series X, which was code named Project Scarlett, was revealed at the company's press conference for industry awards ceremony The Game Awards in Los Angeles, and sets off an inevitable battle with its Japanese rival as 2020 approaches.
The Xbox Series X looks more like a PC gaming tower with its vertical orientation and all-black finish, but its under-the-hood specs are more impressive than its aesthetic appeal.
Microsoft Head of Xbox Phil Spencer said in a blog post that this would be the firm's "fastest, most powerful console ever," capable of showing images at up to a huge 120 frames per second and coming with 8K video capability. The device will also feature improved graphics and a solid-state drive which Spencer claimed will "virtually eliminate load times." It'll also utilize a solid state drive for faster loading times, all of which puts it more in line with a higher end gaming PC than a console.
The new Xbox Series X features a new generation CPU and GPU from AMD. The CPU is based on the brand-new Zen 2 architecture found in the critically-acclaimed Ryzen 3000 series of desktop CPUs while the GPU is based on the RDNA architecture found in the new Radeon RX 5000 series of desktop GPUs. The new console will also feature integrated flash storage for significantly faster loading times.
The Xbox Series X is claimed to have 4x the performance of the current console performance king, the Xbox One X. This means the Xbox Series X can do things like 4K at 60fps consistent or even 120fps in some cases. The console will also be able to output in 8K, although it's likely the actual rendering will remain limited to 4K.
The Xbox Series X also packs in some other, more relevant features. Variable Refresh Rate or VRR (also found on the Xbox One X) will ensure your display refresh rate matches your output frame rate on compatible monitors and TVs, so you get a consistent tear-free and stutter-free gaming experience. Variable Rate Shading or VRS will dynamically limit the shading in areas where it is not needed and focus the GPU resources in areas where it matters so you can get better performance without a perceptible drop in image quality.
Microsoft Xbox Series X also harnesses the Auto Low Latency Mode or ALLM in HDMI 2.1 so that the connected display will automatically switch to its lowest latency mode (often called Game mode) when the console is plugged in. A new feature called Dynamic Latency Input has also been added for developers to take advantage of and reduce the input latency in their games. Microsoft claims this makes the Xbox Series X the most responsive console, ever. These are useful additions, as input latency even on current generation consoles is often quite high compared to something like the PC.
The Xbox Series X will include a special new wireless controller. The new controller also features the D-pad from the Xbox Elite Series 2 Wireless Controller and also adds a new DualShock 4-style Share button for sharing screenshots and clips quickly and easily. The new controller will also be compatible with Windows 10 and Xbox One X consoles.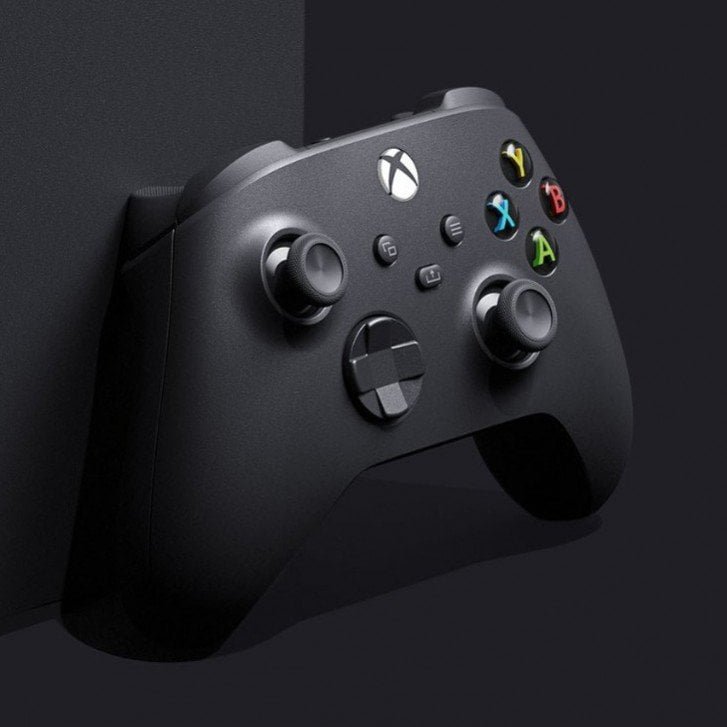 In terms of actual games, Microsoft showed off the trailer for a new title called Senua's Saga: Hellblade II," a sequel to the original fantasy action-adventure game developed by U.K. game developer Ninja Theory. Viewers were treated to a spooky, unsettling in-engine demo featuring the heroine in mid-chant, possibly summoning some sort of demonic entity. The trailer shows in-engine footage rendered on the Xbox Series X at 4K. The video showcases exceptional textures, lighting, material detail, particle effects and animation. However, in-engine trailer isn't the same thing as real time in-game footage and if anything this is more of a showcase of the game engine than the Xbox.
Microsoft is also promising backwards compatibility with all three previous generations of Xbox games. This means you won't have to leave your current and old games behind as you upgrade to the new console. The console also features support for cloud gaming.
Microsoft hasn't disclosed a price for the new device, an important detail gamers will no doubt be looking for as they come to decide which new model to get their hands on. The company said the Xbox Series X will be available to buy during the holidays next year.