On the 12 of July, Ubisoft kicked off its first all-digital event, Ubisoft Forward. I won't lie. I, like everyone else, was just waiting for the news on Assassin's Creed: Valhalla. With an enticing cinematic trailer released earlier in the year. Fans eagerly waited to see gameplay footage as well as the new features.
Developed by Ubisoft Montreal, the game is set to release on November 17, 2020 and is now available for pre-order. Its an exciting open-world action role-playing game set in the Viking Age. You play as Eivor, a Viking chieftain caught up in conflict between the Brotherhood of Assassins and The Templar Order.
The Event
Valhalla's showcase began with a message from the game's producer, Julien Laferriere. A gameplay overview ensued, showcasing Valhalla's new combat and other new features. The event ended with thirty minutes of gameplay.
Here are some of the announcements
Players who purchase Assassin's Creed Valhalla on Xbox One or PlayStation 4 will be able to upgrade their game to the next-gen version (Xbox Series X or PlayStation 5) at no additional cost.
On July 17, a seven-song EP taken from the official soundtrack featuring original compositions from Jesper Kyd and Sarah Schachner as well as an original song by Einar Selvik will be available to listen to on Spotify and purchase on iTunes.
The Assassin's Creed Valhalla – Geirmund's Saga novel, written by Matthew J. Kirby, will tell an original story set in the world of the game. The book cover will be revealed on renowned Korean artist Jung Gi Kim's Instagram page in late July.
Dark Horse Comics will release 'Assassin's Creed Valhalla – Song of Glory', a comic series written by Cavan Scott, illustrated by Martin Tunica, and colored by Michael Atiyeh. Assassin's Creed Valhalla – Song of Glory #1 (of three) will be in comic shops on October 21, 2020.
Finally, the Art of Assassin's Creed Valhalla and the Art of Assassin's Creed Valhalla Deluxe Edition will be available, the book will offer an enticing collection of art and commentary that is sure to attract returning fans and newcomers alike.
The Setting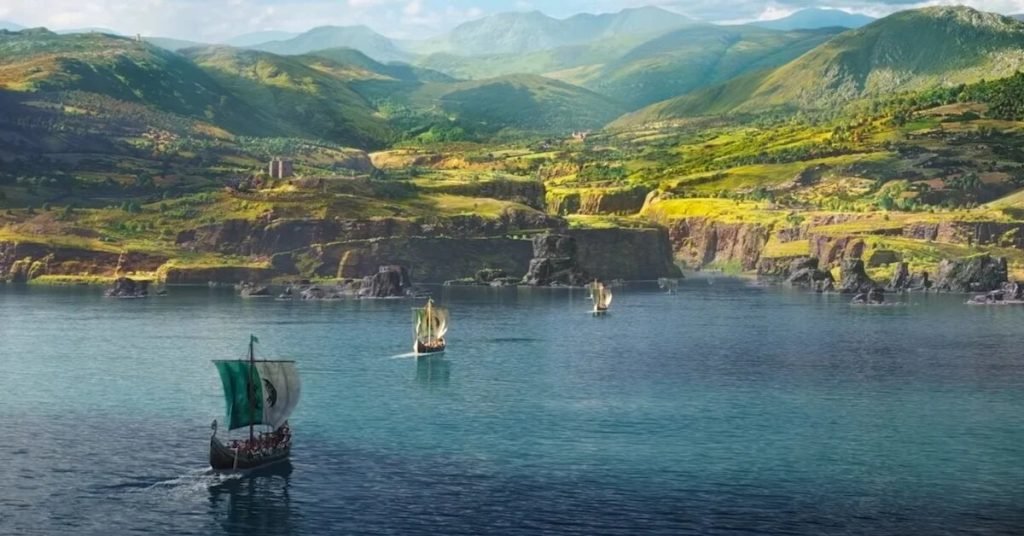 The game is set in 873 AD, political pressures and scarcity prompts Eivor to lead his clan of Vikings to settle new lands in Anglo-Saxon England. Along with building settlements for his people, Eivor will have to deal with conflicts from the kingdoms of Wessex, Northumbria, East Anglia, and Mercia. Ubisoft has announced that the map will contain locations from Norse Myths and England's Pagan roots.
As with previous games in the series, Valhalla also follows a narrative set in the modern day. The story will follow Layla Hassan, a character featured in Origins and Odyssey.
Combat fit for Vikings
Ubisoft introduced a new visceral combat system to fit in with the game's setting. The combat lets you bash, dismember, and decapitate foes. With new combat systems and weapons, Valhalla's combat is certain to be different from previous games. Will it be significantly better? We'll have to wait to find out.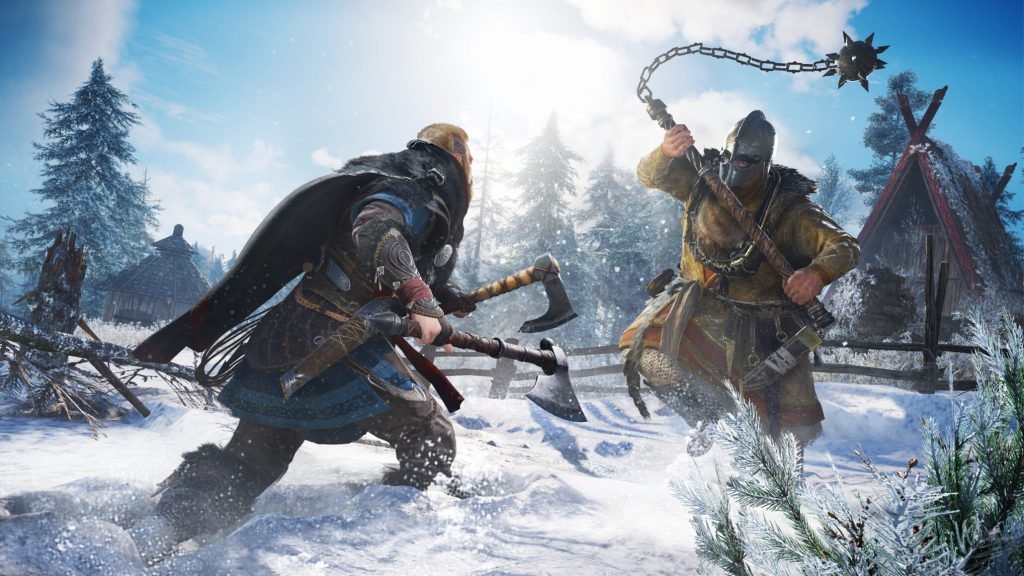 Combat mechanics like the stun system and dual-wielding are welcome additions to the series. Like previous Assassin's Creed games, Valhalla also has its unique weapon, The Viking harpoon. Thankfully, the much loved hidden blade returns, aiding Eivor to assassinate targets with deadly precision.
Valhalla also boasts the largest variety of enemies ever in an Assassin's Creed game. Each archetype of enemy has its own unique combat style, which is sure to make combat more enjoyable.
Gameplay
The gameplay overview from the event showcased two major features in the game, Raids and Assaults. Raids are smaller battles where you lead your crew to attack targets, securing resources for your settlement. Assaults or Conquest Battles are climatic events where you lead your army against heavily guarded Saxon fortresses. These battles are said to be more action-packed and brutal compared to previous games.
Being an Assassin's Creed game, it has a diverse amount of activities to sink your time into. Hunting, fishing, brawls with other Vikings, drinking contests, and flyting challenges are just some of these activities. Naval combat disappointingly takes a back seat as Eivor's longship will act more as a means to travel when performing raids and for escaping after land combat.
What's Next?
Assassin's Creed: Valhalla will release worldwide on November 17, 2020, on Xbox One, PlayStation 4, the Epic Games Store, and Ubisoft Store on Windows PC, as well as on UPLAY+ (Ubisoft's subscription service) and Stadia.
It looks to be a promising robust action role-playing game with tons of content and new thrilling gameplay. With exciting new combat mechanics and an epic setting, it's a game I'm personally looking forward to.
If you missed out on the Ubisoft Forward event, read our roundup by clicking here