Ubisoft's all-digital event, Ubisoft Forward kicked off yesterday at 11PM Dubai time. The roughly forty-five-minute-long event had a lot of interesting reveals and was cut from any of the dreadful filler usually present at such events. Here's a quick look on everything revealed at the event.
Watch Dogs: Legion
First, we got a taste of what we can expect in Watch Dogs: Legion through a brand-new short film by the Emmy Award winner Alberto Mieglo that set the stage of the game: A highly-surveilled and unpleasant London, run by fascists in desperate need of a revolution.
The highlighted feature was the ability to recruit up to forty members to be part of your resistance and be able to play as any one of them, utilizing each crew member's unique abilities according to the mission.
Watch Dogs: Legion launches on October 29, 2020, on, Xbox One, PlayStation 4, Stadia and PC. The game is also expected to release on Xbox Series X and PlayStation 5 upon the launch of the consoles, as well as confirmed for Xbox Smart Delivery. To pre-order, click here.
Assassin's Creed Valhalla
The event showcased gameplay for the first time and demonstrated new features including raiding, assaults, and open-world activities. Raids will be more action-packed and brutal than anything Assassin's Creed has seen before. The protagonist, Eivor will be able to dual-wield axes, swords, and even shields against the greatest variety of enemy types ever seen in Assassin's Creed. The gameplay did have some noticeable stutters, which we hope won't be present during the final release of the game.
Assassin's Creed Valhalla release worldwide on Xbox One and PlayStation4, as well as PC on November 17, 2020. The will also release on Xbox Series X and PlayStation5 upon the launch of these consoles; it was one of the first games confirmed for Xbox Smart Delivery, Sony later confirmed that those who purchase the game on PS4 will also get the PS5 version at no additional cost. To pre-order the game, click here.
Far Cry 6
A brand-new trailer for Far Cry 6 was revealed, introducing the protagonist, a no-mercy dictator President Antón Castillo portrayed by Breaking Bad actor Giancarlo Esposito confirming earlier leaks of the same. It certainly has a Max Payne 3 vibe.
The game is set to release on 18 February, 2020 on PlayStation 4, Xbox One, PlayStation 5 and Xbox Series X. The game is also confirmed to be a part of Xbox Smart Delivery. Recent Twitter leaks suggest that PlayStation 4 purchases too will get a free upgrade for the PlayStation 5 version, but this is yet to be backed by Ubisoft and hence a far cry from being confirmed.
Hyper Scape
Hyper Scape is a new free-to-play sci-fi multi-player shooter. The open beta is now available for PC throughout the world and will include a free thirty tier battle pass alongside an in-game shop offering additional customization options. The game does boast some ambitious Twitch integration which we're excited test and see how it plays out.
Tom Clancy's Elite Squad
A new free-to-play tactical RPG boasting a colossal roster of seventy characters; releasing on iOS and Android on 27 August, 2020.
Brawlhalla Mobile
The cross-platform free-to-play platform fighter will be coming to iOS and Android on 6 August, 2020. Brawlhalla currently supports cross-platform play for more than forty-million players on the PlayStation 4, Xbox One, Nintendo Switch and PC. Cross-platform play is also open to mobile players at launch.
To pre-register now, click here. The pre-register bonus includes a limited-time free skin.
Ghost Recon Breakpoint
A July 15 update brings improvements to Ghost War and a brand-new live event, Resistance on July 16, 2020.
Might & Magic Era of Chaos
A new strategy-battle role-playing-game that has you summoning legendary heroes, assembling massive armies of mythical creatures, mighty knights and powerful spellcasters, and using strategy and magic to prevail in battle.
Rainbow Six Siege
The deve1opment team at Ubisoft created an appreciation video for Rainbow Six Siege's community of sixty-million players celebrating the game's five-year anniversary.
Rewards
A tempting offer promising Watch Dogs 2 for free for people who attended the event was Ubisoft's selling pitch which resulted in an overwhelming flock of traffic to the event's website. A lot of the those who attended the event myself included, weren't able to log in to their Ubisoft accounts during the event.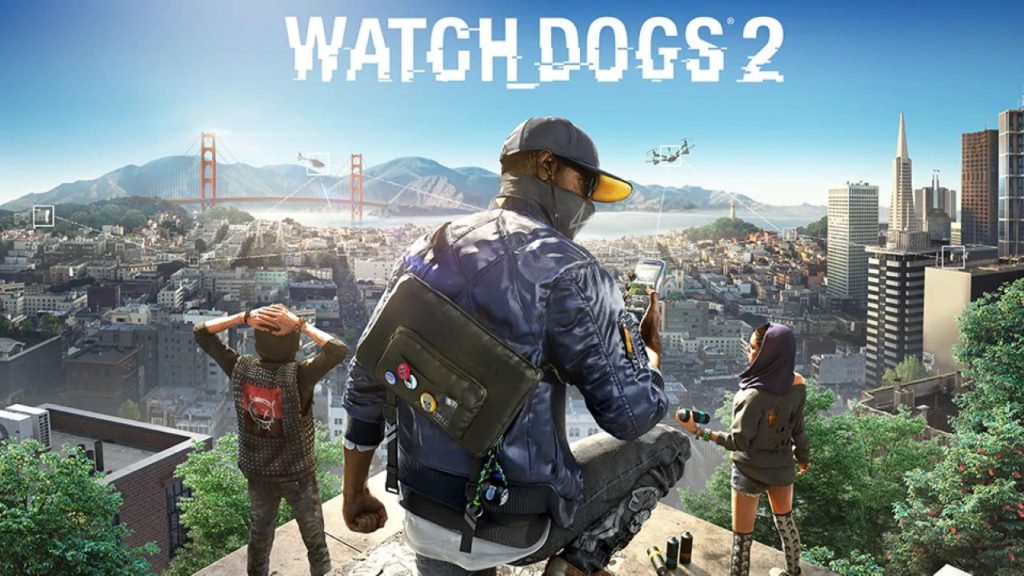 This had a lot of fans extremely dissatisfied, however, Ubisoft quickly came to the rescue by sending out a Tweet explaining how players who weren't able to log in during the event can still claim the game for free.
To claim your free copy of Watch Dogs 2, click here.
For more in-depth analysis of the games mentioned here, sign up for our newsletter and stay tuned.