Galaxy Racer Esports have announced details of the highly anticipated GIRLGAMER Dubai Cosplay Competition, which is set to take place on Friday, February 21, and Saturday, February 22, at Meydan Grandstand, as part of the GIRLGAMER ESPORTS FESTIVAL World Finals 2020. Star cosplayers Alodia Gosiengfiao, Vega Cosplay, Sumi Cosplay, and others will be judging the two-day competition, open to girls and boys aged 13+, with a prize pool of $5,000 US, proudly sponsored by Go Gamers, up for grabs.
Registration for the GIRLGAMER Dubai Cosplay Competition is open to everyone, and entrants are encouraged to register HERE. To sign up, entrants must complete the online form. All skit entries, audio/video files and photos of the costumes must be submitted before the deadline of February 12, in order for the organising team to review all materials. All entrants must read and fully agree to the terms and conditions of the competition before submitting their entries.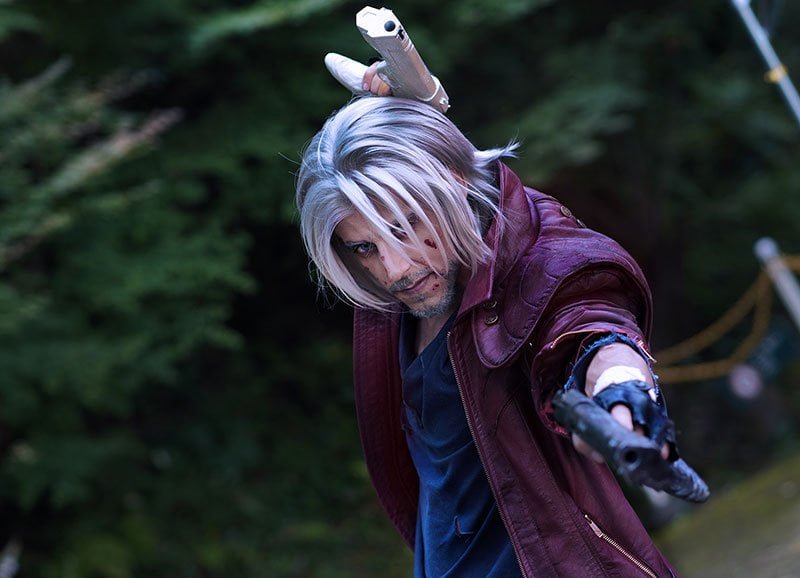 The GIRLGAMER Dubai Cosplay Competition prize pool of $5,000 US, sponsored by Go Gamers, will be spread over the following award categories:
1st Place: $3,000 US
2nd Place: $1,500 US
3rd Place: $500 US
The GIRLGAMER cosplay judging panel will include international cosplay icon Alodia Gosiengfiao, leading local cosplay pioneer Saud Al Hazzani AKA Vega Cosplay, and talented Middle Eastern professional cosplayer Sumi Cosplay.
Paul Roy, CEO of Galaxy Racer Esports, stated, "As the popularity of cosplay continues to grow at an impressive rate around the world, it is important that cosplayers in the Middle East are provided with exciting opportunities to compete against each other. The GIRLGAMER Dubai Cosplay Competition is, therefore, the perfect platform to showcase the exceptional cosplay talent present here in Dubai and across the region. We are delighted that Go Gamers has come on board to encourage and reward the creativity of competitors, by generously sponsoring the competition prize pool."
Allen Gantt, Go Gamers Owner/Founder, added, "Go Gamers and our partners are proud to partner with Galaxy Racer Esports for the upcoming GIRLGAMER Dubai Cosplay Competition. As the single fastest growing community of esports enthusiasts, Go Gamers continuously endeavours to empower the global community of gamers and recognises that cosplay is an increasingly popular part of gaming and esports. Consequently, we are excited to play our part in developing the international cosplay scene through our sponsorship of the prize pool for the GIRLGAMER Dubai Cosplay Competition."
Go Gamers is where enthusiasts can catch up on all of the gaming action across the globe. Go Gamers and its partners provide the largest, most connected and most expansive gaming experience for amateur gamers! From tournaments, prizes, and news to upcoming events, the who's who and what's what, Go Gamers is where each gamer can stay connected, live on the edge and be a boss.
Tickets are now available on the Ticketmaster website! Check out the categories below:
| | |
| --- | --- |
| Day 1 Pass (Feb 21): | AED 95, General Admission |
| Day 2 Pass (Feb 22) | AED 145, General Admission |
| Day 2 GOLD Pass (Feb 22) | AED 495, includes Golden Circle Concert Access on Feb 22 |
| Conference Pass (Feb 19 – 22) | AED 795, includes Conference Access on Feb 19 – 22, VIP Day Access on Feb 20, Festival Pass on Feb 21 & 22, and Golden Circle Concert Access on Feb 22 |
| Festival Pass (Feb 21 – 22) | ED 195, General Admission |
| GOLD Festival Pass (Feb 21 – 22) | AED 575, includes Golden Circle Concert Access on Feb 22 |