Reviewed on Playstation 5
Wo Long Fallen Dynasty is a breathtaking action-adventure game that immerses players in a fictional Chinese kingdom filled with danger, magic, and mystery. As a skilled warrior named Zhou Chengyi, you'll unravel the secrets of a fallen dynasty and encounter danger, magic, and mystery at every turn.
Developed by Team Ninja and published by Koei Tecmo, this game boasts richly detailed environments, complex combat mechanics, and stunning graphics that are sure to captivate players. Scheduled for release on March 3, 2023, Wo Long Fallen Dynasty is a must-play for fans of action-adventure games seeking an immersive and unforgettable gaming experience.
Gameplay
Wo Long is a game that shares many similarities with other popular action RPGs such as Nioh, Dark Souls, and Sekiro: Shadows Die Twice. Its fast, fluid gameplay and semi-linear structure borrow heavily from these games, creating an experience that will feel familiar to fans of the genre.
Wo Long Fallen Dynasty boasts exceptional gameplay mechanics, which are undoubtedly one of the game's strongest features. The combat system is an expert combination of martial arts, sword fighting, and magical abilities, enabling players to unleash devastating combos and perform special moves. The game's stealth mechanics offer a new layer of strategy, allowing players to take out enemies undetected.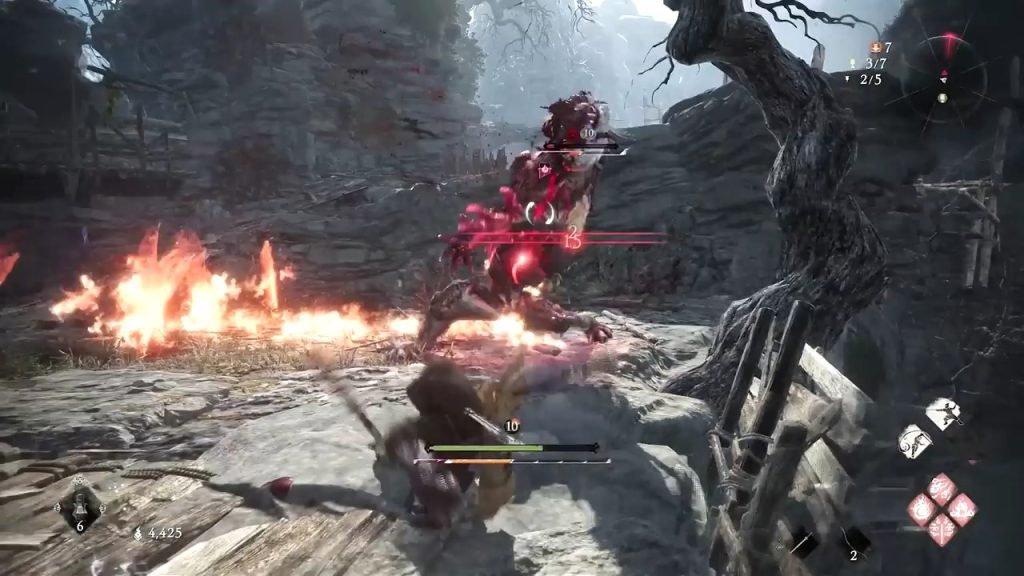 The game features a weapon and combat system that is impressively well-balanced, allowing players to experiment and find their preferred weapon and playstyle. With a range of weapons and abilities to choose from, players are free to customize their character to suit their individual playstyle, providing a more personalized gaming experience.
There is also a unique stamina management system that adds an extra layer of strategy to combat. The Spirit gauge remains neutral outside of combat, but once engaged, players must keep the gauge in the blue to cast spells, dodge, parry, and attack. If the gauge slides into the orange, players will be unable to perform these actions, leaving them vulnerable to attacks. Each fight requires careful management of skills and abilities while balancing the Spirit gauge.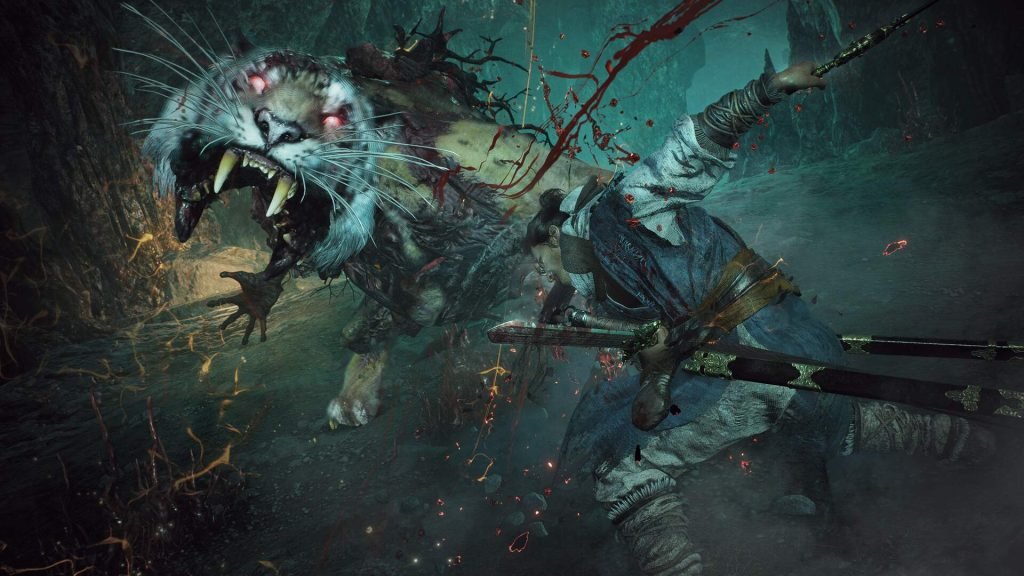 In addition to the stamina system, Wo Long employs a dynamic difficulty system that allows players to adjust the game's difficulty level. Each enemy has a Morale Rank, which determines their willingness to engage in combat. If the player's Morale is higher than the enemy's, they deal more damage and take less damage. This system applies to bosses as well. Players can increase their Morale by defeating enemies, parrying attacks, or finding and planting Fortitude flags around the mission area. However, if a player dies, their Morale Rank is reset to the Fortitude level of the mission area.
While this system is not perfect, it offers players the ability to make encounters easier by grinding levels before facing a boss. Overall, the stamina management and dynamic difficulty systems in Wo Long: Fallen Dynasty add depth and replayability to the game's combat mechanics.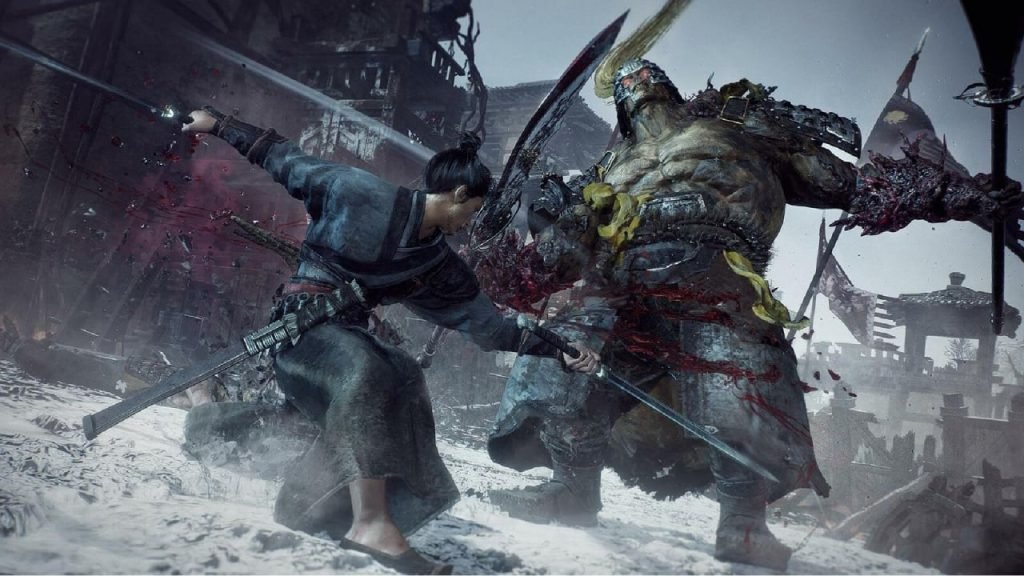 The platforming mechanics are equally impressive. Controls are intuitive and responsive, making it easy to master the various mechanics and execute complex manoeuvres. Overall, the gameplay mechanics in Wo Long Fallen Dynasty are a sheer delight, providing a thrilling and immersive gaming experience.
However, Wo Long's unrelenting boss battles may prove to be a challenge for even the most seasoned players. The difficulty spikes are extreme and often feel out of place in comparison to the rest of the game. This can make it difficult for players to progress, and many may struggle to even get past the first boss encounter.
Despite this issue, there is an excellent game underneath the frustrating difficulty spikes. Players who are able to overcome these challenges will find a game that is worth their time and effort. Wo Long's engaging gameplay mechanics and mix of different RPG elements make it a game that is well worth experiencing.
Graphics
The game's graphics are a visual feast for the eyes, leaving players in awe of the stunningly detailed world that surrounds them. Environments are meticulously crafted, with intricate textures, vibrant colors, and stunning lighting effects that transport players into a vibrant and immersive world. The level of detail is astonishing, from the way the wind gently rustles the leaves on trees to the way light reflects off the water's surface, creating a realistic and captivating environment.
The character designs are equally impressive, with each character exhibiting unique animations and realistic facial expressions, contributing to the game's immersive experience. The attention to detail in character design and animation is remarkable, bringing the game's cast to life in an extraordinary way.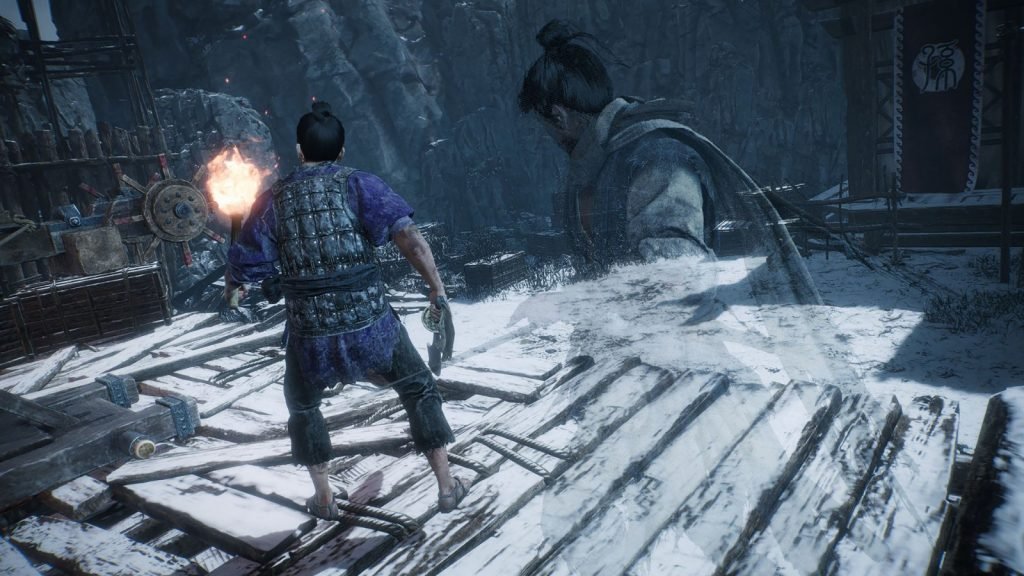 Overall, the graphics in Wo Long Fallen Dynasty are a testament to the game's developers' commitment to delivering a visually stunning game. Players will be mesmerized by the attention to detail, the vibrancy of the game world, and the realism of the characters and their animations.
Music
The music in Wo Long Fallen Dynasty is a masterful orchestral soundtrack that complements the game's intense action sequences and emotional story moments. Each track is carefully crafted to evoke a range of emotions, from the thrill of battle to the heartache of loss. The soundtrack is so well-integrated into the game that it enhances the player's immersive experience, creating a sense of drama and tension that keeps them fully engaged.
The music and sound effects are so well-done that players will be captivated by the game's audio as much as its visuals and gameplay.
Wo Long Fallen Dynasty Review Verdict
Wo Long Fallen Dynasty is a game that truly showcases the power of the PS5. From its captivating storyline to its immersive gameplay mechanics and stunning graphics, this action-adventure game is a must-play for all fans of the genre. The epic soundtrack adds an extra layer of immersion, heightening the intensity of the game's most memorable moments.
While the game isn't without its minor flaws, such as the sometimes clunky stealth system and occasional difficulty spikes, these issues pale in comparison to the game's strengths. The attention to detail and overall quality of the game makes it an outstanding addition to any PS5 library.
Wo Long Fallen Dynasty's stunning graphics and engaging gameplay mechanics make it a standout title on the PS5. This is an excellent game that will keep players engaged for hours on end.