Razer Gigantus V2 is Razer's new mousepad with a four size options from medium to 3XL for a full desk coverage.
The new mousepad comes with a new surface texture and higher thread count weave, which according to Razer, gives the perfect balance between speed and control.
Features
Available in four sizes: M, L, XXL, 3XL
Textured Micro-Weave Cloth Surface
Thick, High-Density Rubber Foam With Anti-Slip Base
Smooth gliding surface
Print custom designs with Razer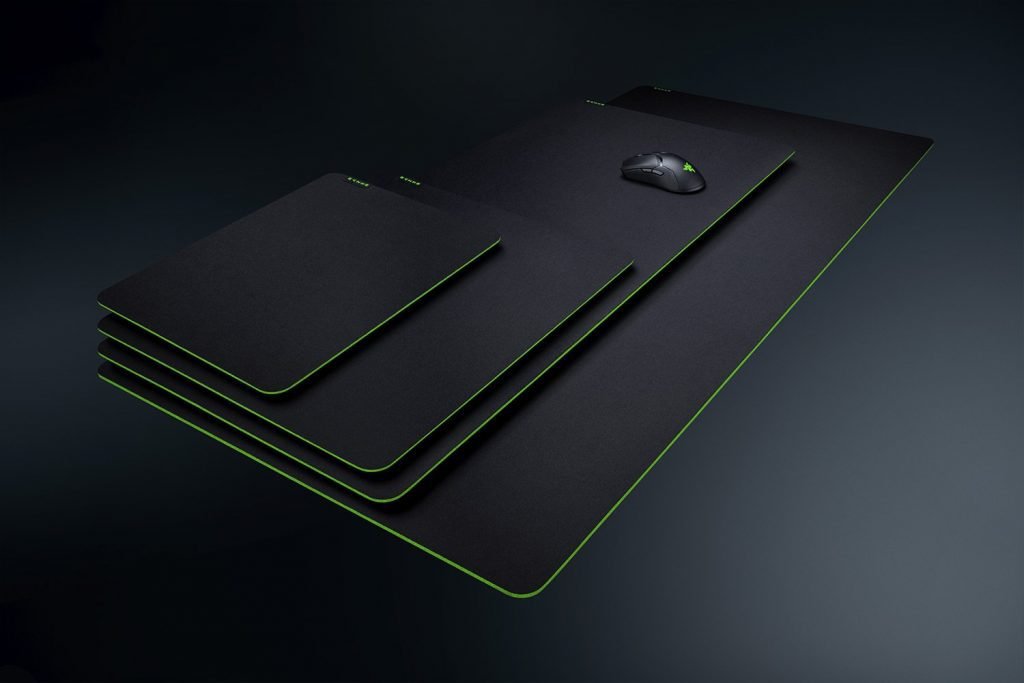 The M and L models will have a thickness of 3 millimeters, while the sizes of XXL and 3XXL will have a special thickness up to 4 millimeters to support the weight of the keyboard including computer monitors.
In this article we review the size M, the normal use size for mice.
Specifications
| Size | Width | Depth | Thickness |
| --- | --- | --- | --- |
| Medium | 360 mm / 14.17 in | 275 mm / 10.83 in | 3 mm / 0.12 in |
| Large | 450 mm / 17.72 in | 400 mm / 15.73 in | 3 mm / 0.12 in |
| XXL | 940 mm / 37 in | 410 mm / 16.14 in | 4 mm / 0.15 in |
| 3XL | 1200 mm / 47.24 in | 550 mm / 21.65 in | 4 mm / 0.15 in |
Design & Quality
The mousepad comes in a premium looking Razer branded box, in black and green colors, with a carry strap.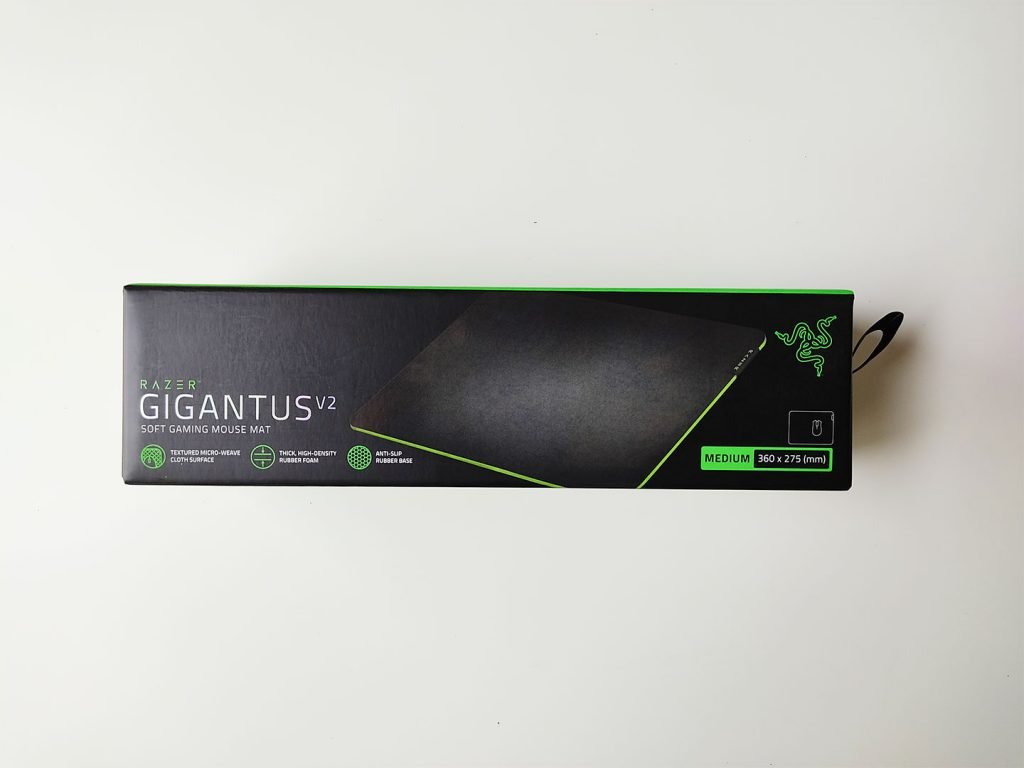 The cardboard box that also has a small cutout window allowing you to touch the mousepad surface, showing us its look and feel.
Razer Gigantus V2 mouse mat looks very minimal. The Razer logo is stitched on an all-black finish label on the upper right side.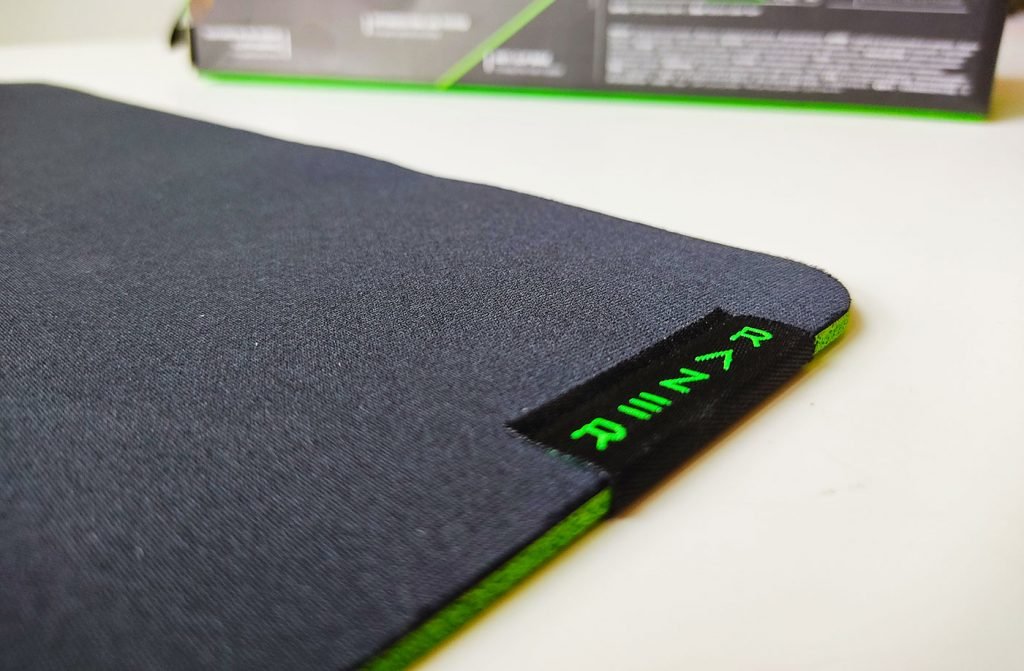 The most important feature of the Gigantus V2 is its micro-weave pad, which, in addition to supporting all types of gaming mouse sensors, provides excellent fluidity. Drag or aim the mouse around without missing a target!
The mousepads can also be customized using Razer's design editor or you can choose officially licensed artwork from games and popular Esports teams. Customization costs approximately $10 USD extra.
The mat surface is made of textured micro-fabric, a very soft material that ensures perfect mouse glide. This material works perfectly with all kinds of mouse sensors, both laser and optical.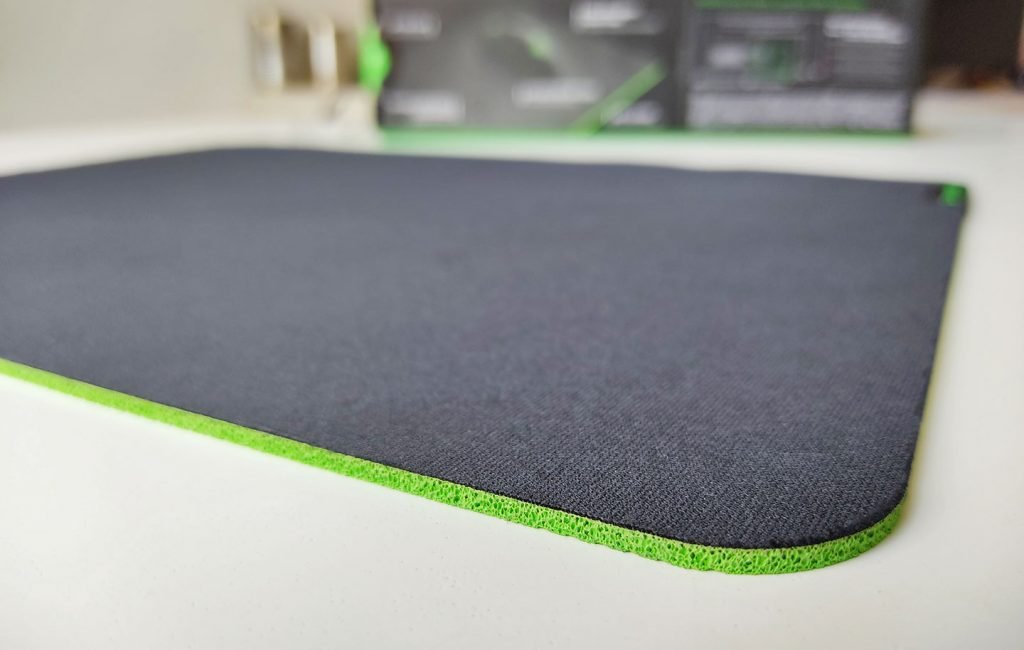 The edges, however, are not sewn, something that in the long term makes us think about the possibility of the fabric coming off the rubber.
The surface is a green-colored rubberized foam with a hexagonal texture to prevent it from sliding off the desk.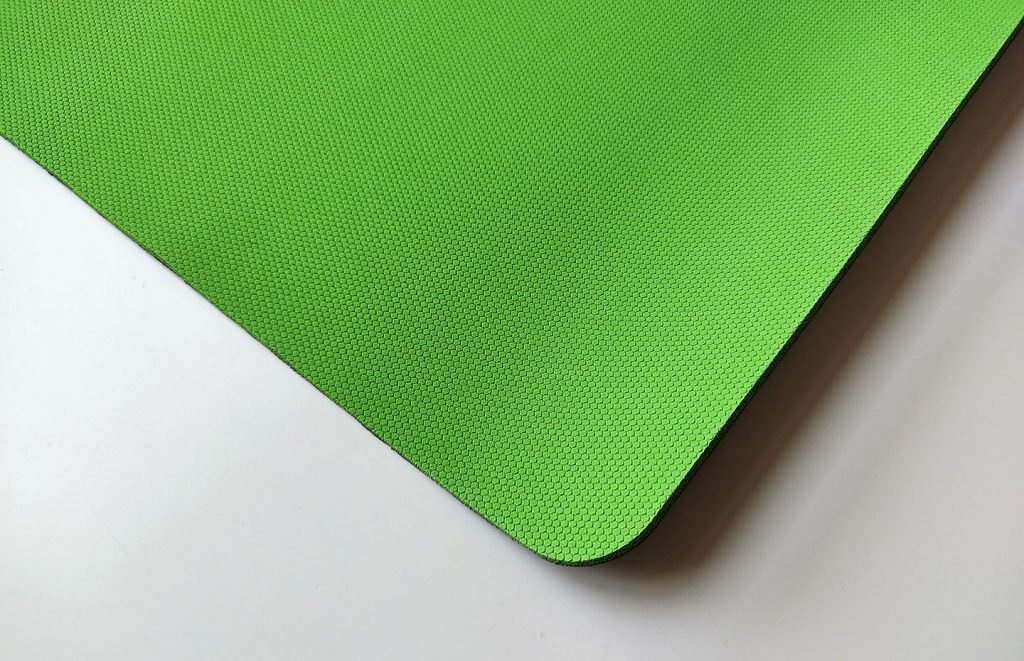 Taking a closer look at the rubber base, we see a texture that helps to achieve even better friction on all types of surfaces.
Usage
The mouse movement is absolutely smooth without any interruption.
The main body of the mat is made of thick high-density rubber foam, something that allows its surface to stay completely flat even on uneven surfaces, something very important to maintain a perfect grip on our desk and prevent it from slipping.
The surface is made of micro-textured fabric that promises to be optimized for all types of mouse sensors, offering great precision and a great tracking.
The mousepad stays in position does not move. It works very and the well rubber base grips nicely on your desk
Usually in some mousepads, the weight of the wrist causes the pad to collapse, causing the mouse movement to stumble, but the Gigantus V2 did not have this problem.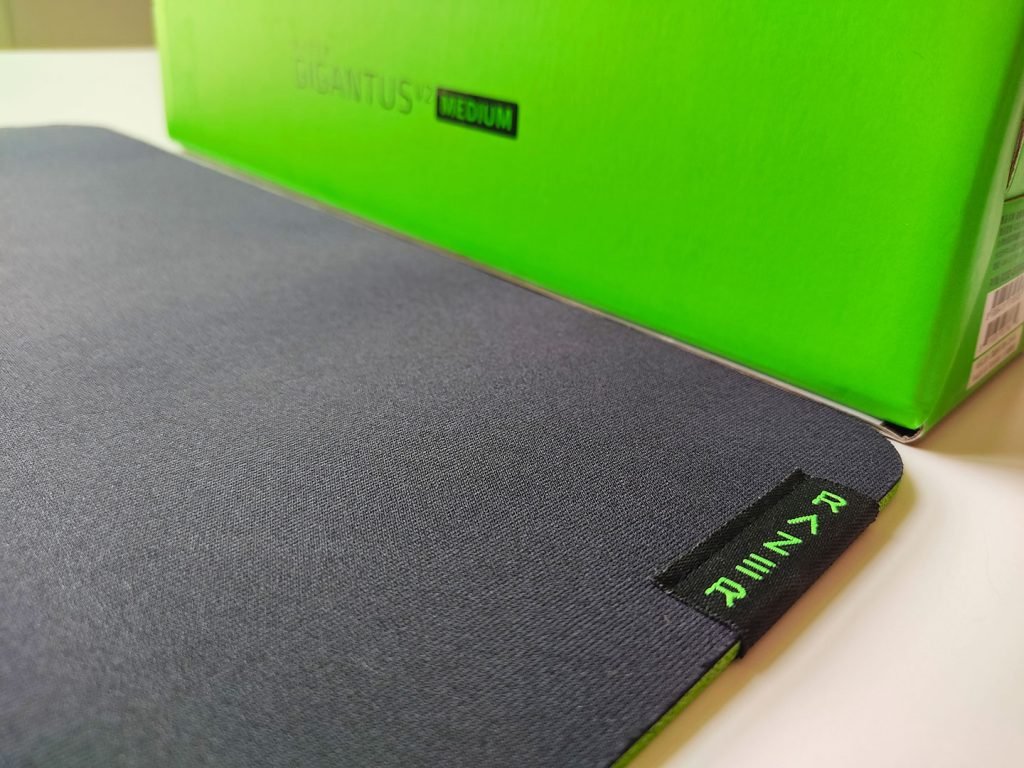 Summary
Our personal experience with the new Razer mousepad range has been quite good. It offers a good balance of speed and control.
The Razer Gigantus V2 is a great mousepad for amateur gamers, competitive players or even gamers on a budget. The mat maintains the characteristics of its previous versions, with a base and a surface that work very well. Overall, Gigantus V2 is a mousepad that offers excellent balance in terms of speed and control.