SteelSeries today unveiled the Rival 5 gaming mouse, purposefully built to deliver a single solution for gamers who play multiple games across different genres. Engineered for performance and designed for style, the Rival 5 was inspired by the chameleon and delivers the same ability to change color and transform to the needs of its environment.
Delivering fit, function, and fashion, the Rival 5 is the chameleon of mice and a true 'game changer.'
Fit – Building on SteelSeries' history of innovative mouse design, the Rival 5 fits like a glove. Crafted with a universal ergonomic shape, it delivers superb comfort for any hand size and grip style and provides easy access to the intuitive side buttons for lightning-fast decisions in any game.
Function – When you switch from Fortnite to Hitman 3 to Apex Legends, this mouse is ready to go. Featuring 9 programmable buttons, each fully customizable for the player's most important hotkeys, and the 5-button quick action side panel layout features a toggle switch for fast and efficient in-game actions.
Fashion – Like a chameleon, players can change their color scheme to adapt to specific games. Brilliant PrismSync Lighting provides 10 zones of 16.8 million beautifully crisp colors that bring RGB to the next level. The color schemes can be easily synchronized with other SteelSeries products, and even react to in-game cues.
To get the instant response touch and feel that gamers need for fast-paced Battle Royale games and more, the Rival 5 is sculpted to be streamlined and lightweight for speed and performance, delivering hours of comfortable, continuous gameplay. The Rival 5 weighs in at a mere 85g, 30% lighter than the competition in the same category (G502). To top it off, a Super Mesh Cable allows for quick swipes and rapid movements by utilizing a microfiber mesh that enables less drag and a lighter feel.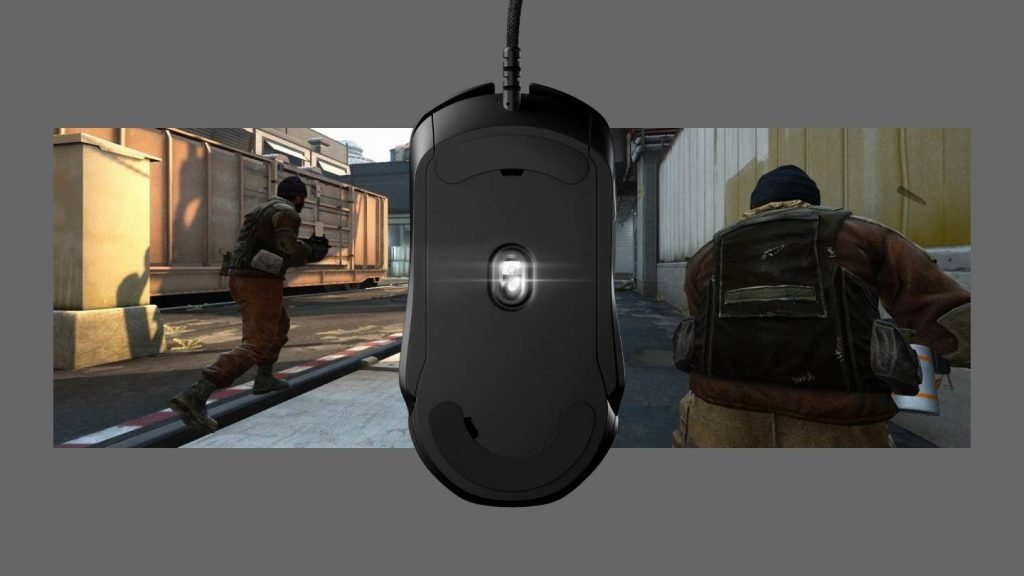 Where you go, the mouse goes – in real-time and with pixel-perfect precision. Featuring a TrueMove Air Sensor, the Rival 5 delivers custom true 1-to-1 tracking with 18,000 CPI, 400 IPS, 40G acceleration and tilt tracking to eliminate unwanted tracking during angled drops, tilt slams, and quick flicks. Additionally, next-gen Golden Micro IP54 Switches are rated for 80M clicks (3X the durability found in other gaming mice) and have upgraded dust and water-resistant switches that provide flawless clicks, prevent double clicks and allow gamers to make rock solid next-level shots.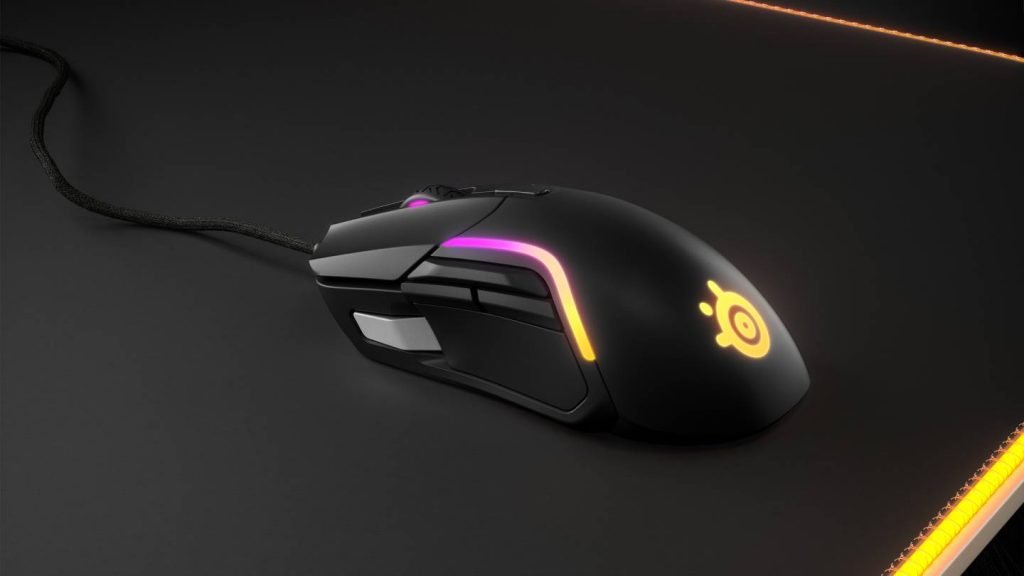 Much like a chameleon's internal and external mechanisms that seamlessly work together to allow for color change and adaptation to its environment, the Rival 5 features an impressive arsenal of Engine Apps inside of SteelSeries GG, the software that makes customization of the 10-zone RGB lighting easy and intuitive. Additionally, Discord and other GameSense enabled apps allow for chat notifications, in-game events, and more.