You may be familiar with Tozo through our previous reviews of their earphones and earbuds. However, Tozois not only a renowned earphone manufacturer but also a producer of smartwatches.
The Tozo Watch S3 is the latest addition to the S-series lineup, featuring a 1.83-inch TFT display with a resolution of 240×284 pixels. This smartwatch boasts extended battery life, Bluetooth calling capabilities, integrated Alexa support, and an extensive array of health monitoring features.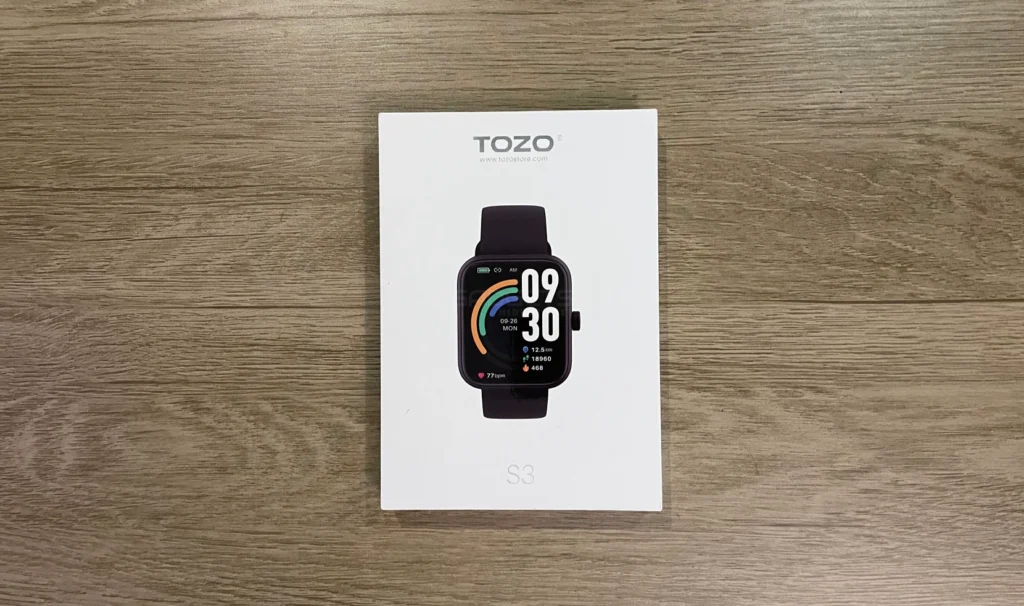 Powered by Tozo's proprietary operating system, the Tozo Watch S3 is designed to impress. It offers up to 10 days of battery life with typical usage and up to 7 days of heavy usage. Notably, the speakers enable seamless call answering via Bluetooth, eliminating the need to take out your smartphone.
In addition to standard smartwatch functions, the Tozo Watch S3 supports monitoring for over 100 different workout modes, along with heart rate, blood oxygen (SpO2), stress, and sleep pattern tracking. Moreover, it boasts a 5 ATM water resistance rating, allowing it to withstand submersion up to 1.5 meters for 30 minutes.
Specifications
Display
TFT Touch Screen
1.83″ screen size
240×284 Resolution
Connectivity
Bluetooth 5.3
Health features
Heart Rate, Sleep, Blood & Activity Tracking
Sensors
Body sensor
Acceleration sensor
Optical heart rate sensor
Optical blood oxygen sensor
IP Rating
IP68 5 ATM water-resistant
OS Compatibility
Android 6.0 or later
iOS 9.0 or later
Dimensions
46.7 mm x 46.7 mm x 11.4 mm
Approximately 52 g
Battery
300mAh
2.5h charging time
View full specifications here.
Packaging
The TOZO S3 comes well packed and protected in a slim but rugged rectangular box with the strap and a charging cable. Inside the packing are: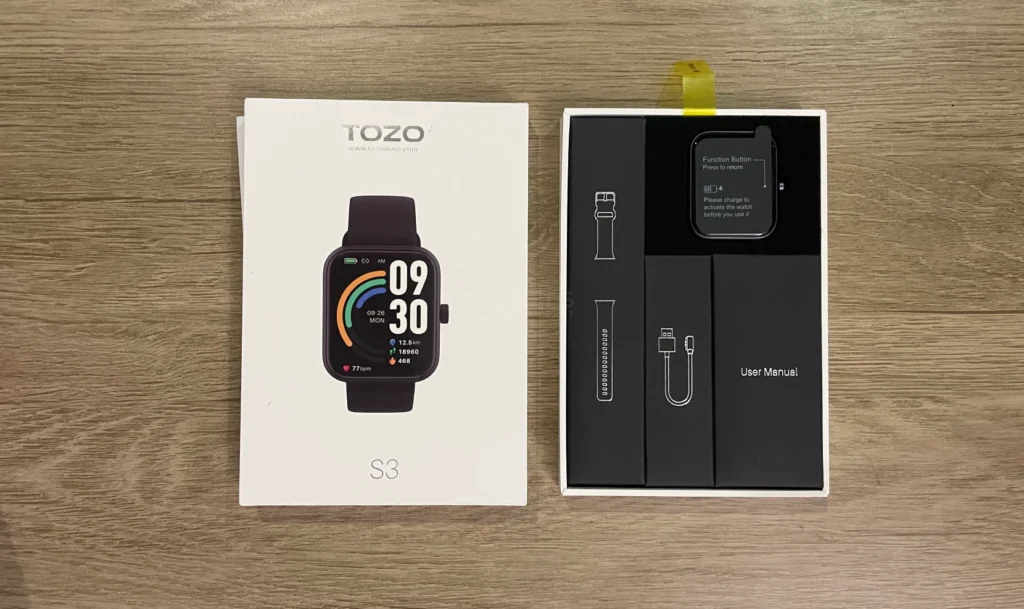 The Tozo Watch S3
Straps
Charging cable
User Manual
Design & Display
The Tozo Watch S3 boasts a 1.83-inch TFT touch display, offering a balanced blend of clarity and readability at a resolution of 240×284 pixels. Its design features a curved plastic body with a resemblance to the Apple Watch, finished in a matte-grey color. Notably, there's a single physical button on the right side, serving for device power, rebooting, and app management, while all other interactions are handled through the touchscreen via swiping and scrolling.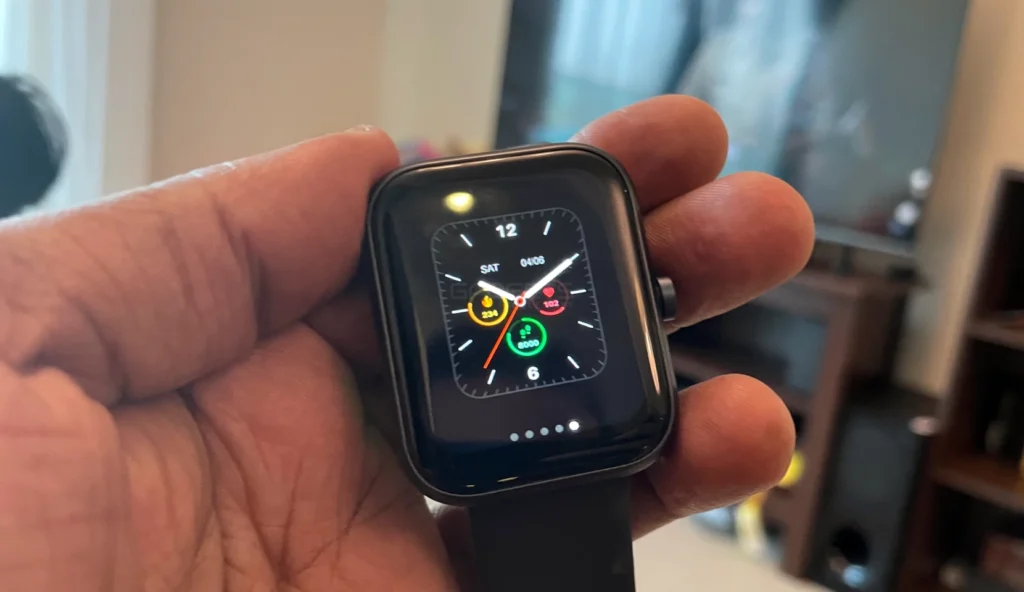 Beneath, you'll find measuring sensors and their proprietary bi-pin charging connection, though it's worth noting that this connection can be somewhat sensitive to tension on the cable. The Tozo Watch S3 exhibits sturdy build quality, making it suitable for daily use in terms of size and weight. It also carries a 5 ATM water resistance rating, allowing submersion up to 1.5 meters for 30 minutes.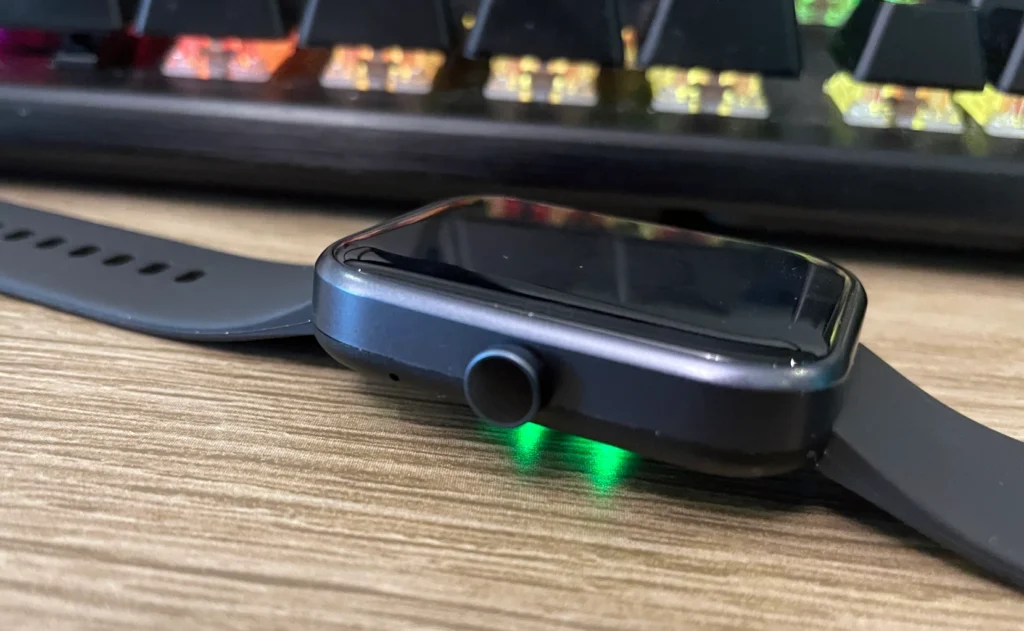 On the back, the device features an optical heart rate sensor, complemented by an accelerometer and an optical blood oxygen sensor. The display delivers excellent brightness, performing well in both indoor and outdoor settings. Wide viewing angles, good color reproduction, and impressive contrast levels are notable, especially considering its price point and the display's ability to render deep black levels.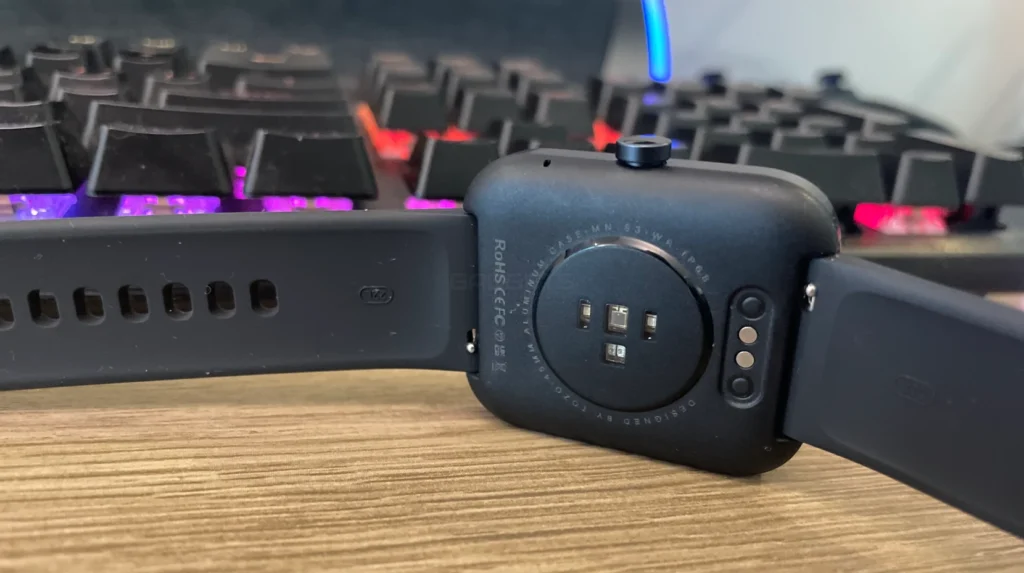 With a selection of pre-installed watch faces and access to over 100 additional downloadable options, the Tozo Watch S3 offers versatility in personalization. In summary, this smartwatch is lightweight, comfortable for all-day wear, and exhibits solid build quality, making it an excellent choice within its price range.
Connectivity
The Tozo Watch S3 uses Bluetooth to pair with devices. Both Android or iOS devices are compatible with the device, although you'll have to download Tozo Health app to be able to pair your phone with it.
Pairing
Download the Tozo Health App (or upgrade to the latest version)
Scan the QR code to pair with Tozo Watch S3
Hardware & OS
The Tozo Watch S3 operates on Tozo's proprietary OS, without the ability to download third-party apps. This OS performs very well, delivering a snappy and responsive user interface and seamless navigation, offering all the essential functions of modern smartwatches. Touch-based navigation and gestures are smoother and lag-free.
This smartwatch is equipped with a range of sensors dedicated to managing your health, including SpO2, heart rate, sleep tracking, and stress monitoring. It continuously tracks your heart rate, regardless of your activity, whether you're at rest or on the move.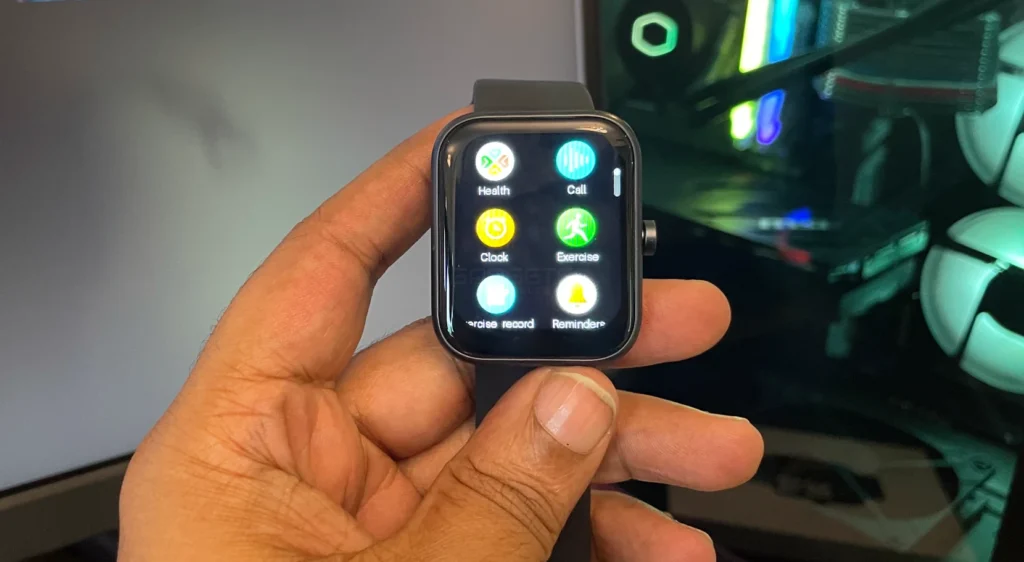 If you wear the watch during sleep, it provides insights into your sleep patterns and duration, while also assessing your stress levels. The built-in health app displays this data, encompassing heart rate, sleep monitoring, and fitness data. It also syncs this information to the dedicated Tozo Health app via Bluetooth.
With support for over 100 workout modes, the Tozo Watch S3 ensures accurate data tracking during exercise. On the notifications front, it promptly displays incoming notifications from your connected phone in real-time. However, you cannot interact or reply to them. You need to allow what apps can send you notifications via the Tozo Health app.
The Tozo Watch S3 includes a built-in microphone and speaker, enabling you to answer calls when paired with your phone via the Tozo Health app. The sound quality is commendable and remains audible even in noisy environments, facilitating clear phone conversations.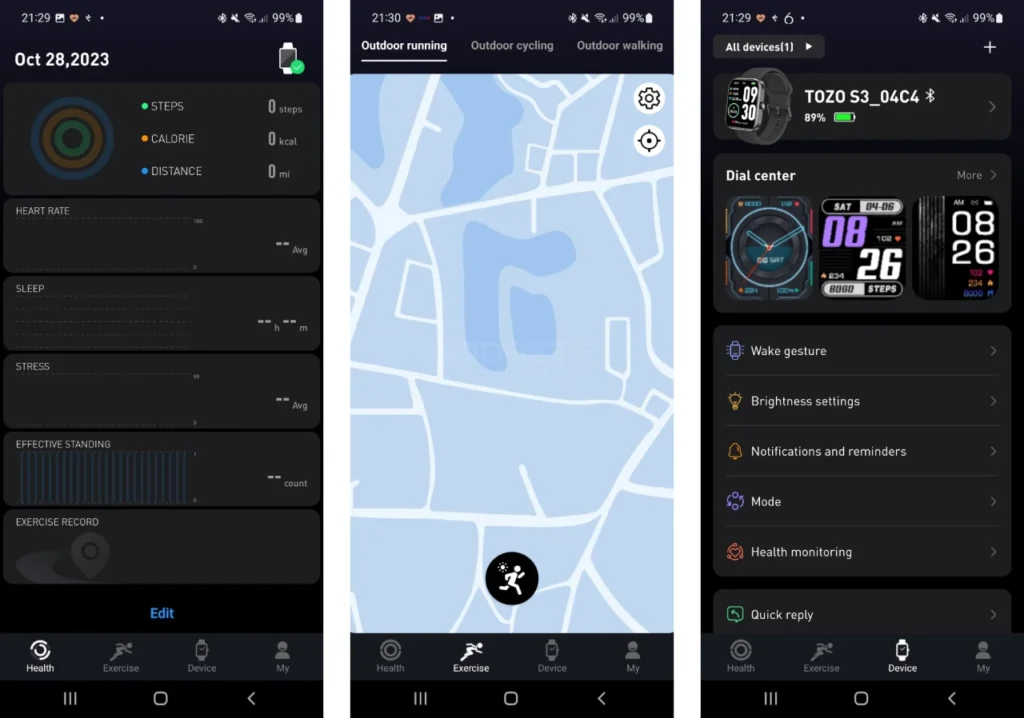 From the Tozo Health app, you can access a comprehensive collection of health information, presented with informative graphs and charts covering fitness data, heart rate, sleep patterns, and stress levels. This wealth of data is neatly organized and easily accessible.
Battery
The Tozo Watch S3 features an impressive 180mAh battery, rated for up to 10 days of typical use and 7 days for heavy usage, as per Tozo's specifications.
However, real-life performance varies based on display usage and active monitoring, with our tests revealing around six days on a single charge.
Charging is simple, utilizing a USB-A cable with a magnetic connector. It gets zero to full charge in under an hour, although the bundled magnetic charger is a bit loose and come off easily.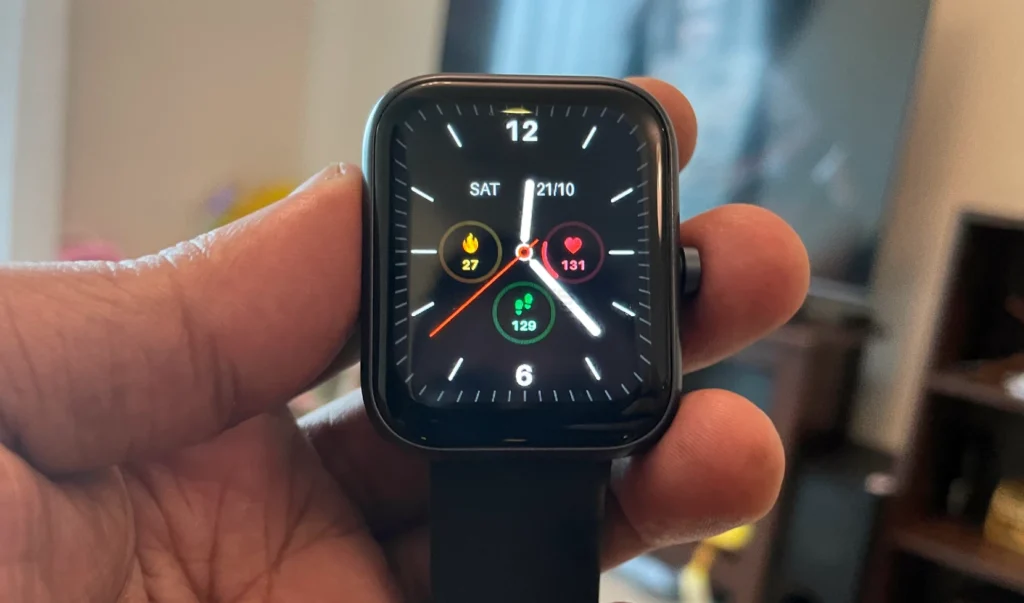 Tozo Watch S3 Review Verdict
The Tozo Watch S3, with its generous display, Bluetooth calling, extended battery life, and diverse fitness tracking, provides a lightweight and comfortable option for those seeking an affordable smartwatch that also serves as a capable fitness tracker.
The Tozo Watch S3 retails for USD 49.99 and is available for purchase from the Tozo website for $35.99 for a limited time when you use the coupon code Y43M3M6F42T4.