20 Years On – Reminiscing An Icon
It has been 20 years since the launch of Playstation 2, a console that obliterated competition, stamped its reputation as the industry's best and is still the highest selling console of all time. There were many factors that led to the aforementioned accolade, but it was ultimately the games – exclusives & third party, a trend even true today as we see the PS4's dominance in becoming the second best selling console of all time.
The Year Y2K, The Competition, The State Of Gaming Remembered
The year 2000 or as referred to 'Y2K' was an important year for gaming. The original Playstation was off to a successful run after entering the console market, competing with industry heavyweights like SEGA who unfortunately were struggling by the late 90s, while Nintendo a market leader previously, was taken back by some important additions to the PS1.
Although N64 was more adept specification-wise, the original Playstation was more budget-friendly & developer-friendly and this ultimately paid off for Sony. Moving ahead, Microsoft were gearing to launch the original Xbox in November 2001 but the PS2 offered a very important feature that would set it apart from the others and usher in a new physical medium into the gaming world – The DVD Drive.
Playstation 2 also featured backwards compatibility, enhanced and larger memory cards & a 100Mbit modem that required an adapter. It truly was a very capable machine delivering gameplay and visuals never seen or experienced before.
It was such a hit that it kept on selling units at an astonishing rate even after the release of the Playstation 3 in 2006 which was in part due to the extremely expensive console price, a muddled E3 presentation & the large availability of over 3,800 game titles have been released for the PS2, with over 1.5 billion copies sold!.
Nevertheless, the Playstation 2 was underwhelming with it's specifications especially after Microsoft launched the Xbox & Nintendo's Gamecube, but this did not deter it from getting a head start releasing an year earlier.
Along with this, building a very strong line up of timed exclusivity with third part titans such as GTA III coupled with first party titles played a large part in being crowned the best in console sales in the early 2000's and today as the best of all time!
Games can either make or break consoles and that is why we have a look at some of the biggest/influential titles to come to the PS2 below.
The Biggest PlayStation 2 Games & Series
Grand Theft Auto San Andreas / GTA Vice City / GTA III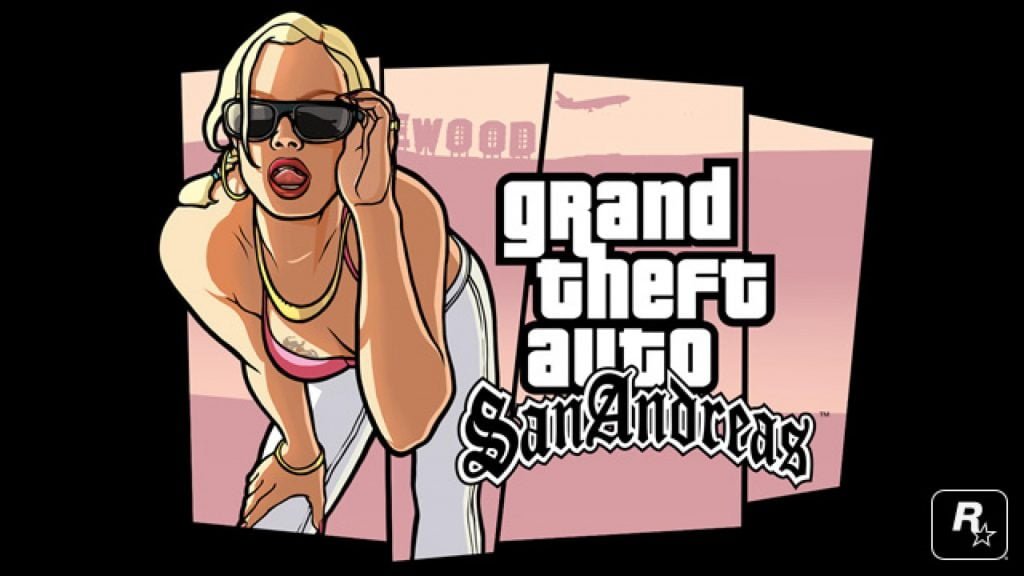 Boasting an average score of 95 on Metacritic, respected among journalists, gaming industry & gamers alike, the best selling game on the PS2 – GTA San Andreas deserves the awards and admiration for setting the benchmark of being a force to be reckoned with.
The storyline of this game was well loved and as dark and violent as it could be it was sentimental and pure joy too, for in that decade of gaming, seldom had we seen a sand box game so huge!
Gran Turismo 4 / Gran Turismo 3: A-Spec – Racing Games Extraordinaire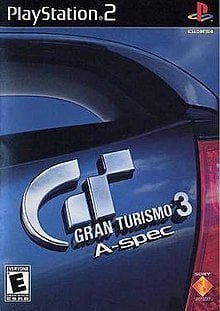 The two Gran Turismo games provided a life-like simulation with visuals and gameplay never experienced before. The success of Gran Turismo 3 A- Spec pushed its developers Polyphony Digital to become globally recognised.
The follow up Gran Turismo 4 went on to become a smashing success featuring over 700 cars and 1080i resoultion which was an amazing feat given the PS2's hardware capability.
KIngdom Hearts – A Disney/Square Enix Universe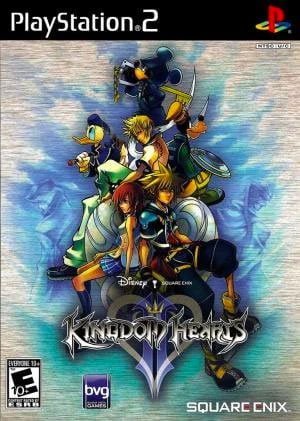 Setting off a whole series of Kingdom Hearts Games across multiple platforms eventually, the original game released on PS2 becoming in the top 10 best selling games of all time!
Disney & Square collaborated to bring popular household characters such as Donald Duck, Mickey Mouse, Goofy & other Disney characters to create seven games as we speak in 2020.
God Of War 1 & 2 – Playstation 2's New Champion
Regarded as one of the best Playstation Exclusive Game series to come out of the PS2, God of War elevated a familiar Hack & Slash Action Adventure Genre, invigorating gameplay with cinematic cut scenes, an array of intuitive QTE's ( Quick Time Events) a very mesmerising Ancient Greek setting and an anti hero – Kratos, player's got really invested in.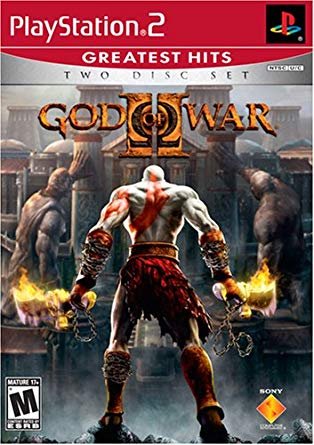 God of War instantly became a fan favourite with set pieces and boss battles to be remembered for years to come.
The sequel did everythig bigger, better, more destructive and earned Game of Year Awards for God Of War 2, making it the 11th best selling game on the PS2 of all time, sitting under an impressive 5 million units! Kratos's vengeance knew no bounds and the sequel only further fuelled his vengeance and thirst!
GOW2 improved on the story and gameplay as well, really pushing the PS2 to its limit and delivering a marvel in all aspects! Considered by journalists as one of the best Action Adventure Games of all time, Playstation had found its Champion, in Kratos!
Final Fantasy X – Top 5 Best Selling Game
Selling 8 Million units, this 10th entry in the Final Fantasy series exclusively available on the PS2 at launch was a big shift from "pre rendered backdrops to three-dimensional areas". The original Final Fantasy was released on the NES in 1987 and the series had garnered a loyal and massive fan base completely sucked into the amazing world building by Square.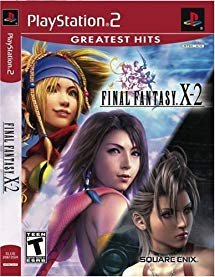 Featuring 'Conditional Turn Based' gameplay over 'Active Time battle' it also introduced voice acting, motion capture, and with a budget of $32 million this was a true behemoth of a game and it truly delivered on release.
The large install base for the PS2 really helped with the game and the exclusivity gave PS2 the continous edge it proceeded to create, by provinding some of the most commercially lauded and profitable games to be feature on the Playstation 2.
Tekken 5 – Rebirth For The Series
Tekken 5 is considered the saviour for the Tekken series, including producer Katsuhiro Harada, as bringing the Fighting game series back from its supposed doom after Tekken 4's dismal sales and user reception.
Tekken has been a synonomous name with arcades and the fighting game community since the original released in 1994 in Arcades and on the Playstation in 1995. Tekken 5 took the game back to its basic mechanism of faster gameplay, decluttering by removing unnecessary game modes introduced in Tekken 4, introducing customization and bringing balancing changes for the game to flow and play better, hence characters felt more realistic, moves connected better and combos chained better.
Tekken 5 also introduced new characters such as Devil Jin which went on to become a favourite for many in future tournaments, alongside a strong villian such as Jin Pachi which also expanded the family feud from Great Grandfather 'Jin Pachi' all the way to his Great Grand Son 'Jin'.
All the positive additions to Tekken 5 helped introduce the fighting series to a lot of newer players and the home console version of the game also included Tekken 1-3 as mini-games which were largely appreciated in a time where Arcades were dwindling in contrast to increasing home console owners.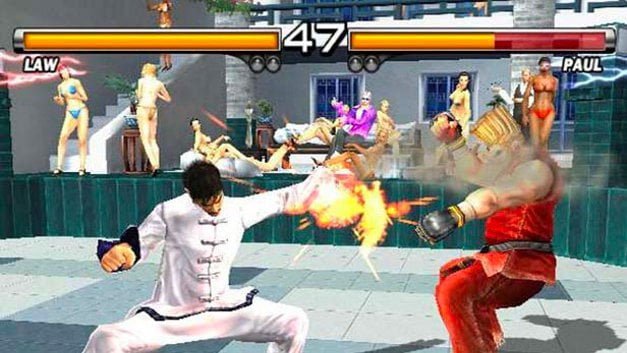 Metal Gear Solid 2 Sons Of Liberty & Metal Gear Solid 3 Snake Eater
Hideo Kojima followed up the widely popular Metal Great Solid with part 2 in 2001 to a mixed/lukewarm reception initially, due to the political, post modernism themes woven into the protagonist.
But it became quickly evident that MGS2 was selling very well and went onto become top 10 best selling game on the PS2 of all time! MGS2 boasted exemplary visuals on the PS2 and impeccable gameplay including first person mode to give a more accurate view for the player.
The exploration of social media, fake news, government secrets were themes in the game that are now largely considered, a work of art by critics.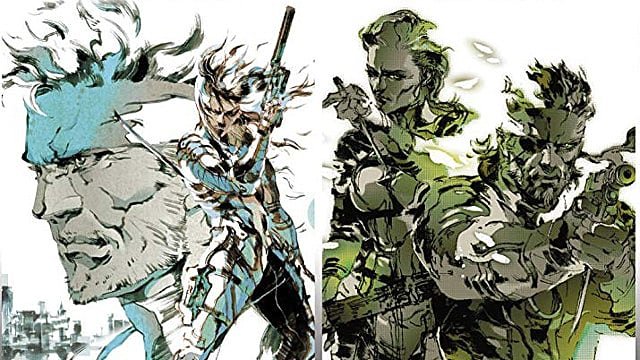 If MGS2 was an amazing sequel, MGS3 took cinematic and storytelling to an almost movie like immersive experience. Snake Eater not only introduced survival to this espionage thriller, but truly gave the players a feeling of wilderness and inventory management, not seen before in the series.
The over the top characters, the bond like theme song, the multi-faceted antagonist, the feeling of playing as Naked Snake & a well received ending, all bolstered MSGS to be considered as one of the greatest video games of all time.
Resident Evil 4 – Popularising "Over The Shoulder" Third Person View
Resident Evil was already popular before this game in the series but it was RE4 which was originally supposed to be a Nintendo GameCube Exclusive, that provided the series with the much deserved attention it needed!
The over the shoulder 3rd person view really struck a chord with gamers and RE4 was instantly liked by the masses. Survival Horror as a genre has RE4 to thank for its more wide spread acceptance.
Receiving 96/100 on Metacritic, RE4 focused more on gameplay as opposed to jump scares. another interesting choice was the ability to interact when in a cutscene making it more intuitive than its predecessors.
RE4's success propelled the series into further acclaim although a very interesting point is that a team who were supposed to work on RE4 ended up scrapping the idea and went on to make Devil May Cry, our next entry below!
Devil May Cry 3 : Half Demon | Half Human | Full Bad-Ass
The original Devil May Cry Game (DMC) was supposed to be a Resident Evil 2 sequel, but thankfully after realising all the work put in had created something unique, they decided to pursue this idea and we got the Devil May Cry series.
The original came out in 2001 and was well received from the early previews. The higher difficulty was praised by professional gamers and the setting loosely based on poet Dante Alighieri's poem did well but it was only after the dismal Devil May Cry 2 and bad ratings, that 'Hideki Kamiya' came back to do Devil May Cry 3 : Dante's Awakening which truly hit the series's stride in all the right ways!
DMC3 also included Vergil (Dante's Brother) with excellent sound tracks and a heart thumping showdown against your Brother 'Mano o Mano'..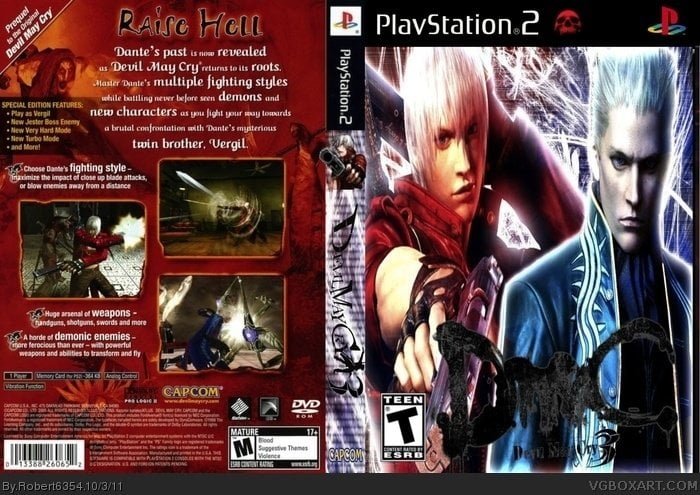 DMC3 initially received some fall back for the higher difficulty but this was addressed in an updated version called Devil May Cry 3: Special Edition. This Hack & Slash action adventure game captured audiences with the cinematic in game movies and blistering fast game play that encouraged attaining higher combos's and playing on hardest difficulty.
Tony Hawk Pro Skater 3
Released in 2001, Tony Hawk Pro Skater 3 is currently tied as the BEST Metacritic Rated game alongside Grand Theft Auto III. This is a huge feat and propelled an already popular game on an upcoming and huge player base console platform – The PS2.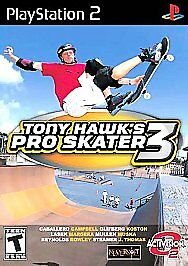 Tony Hawk's previous iterations were doing well on the original Playstation but it was this version which made every gamer question, "Why do I not have Tony Hawk Pro Skater 3, every one seems to love it"?
Although the social aspect of the game was not fully developed, even though internet connectivity was so basic, it was the excellent score by gaming magazines, word of mouth, the tales of attempting insane trick combos, hidden combos, variation on standard tricks, that made this game a huge success.
There was a lot of well thought out stuff included by developer Neversoft that made Tony Hawk Pro Skater 3 a very well fleshed out game available on most consoles, but it enjoyed a specially warm and long standing welcome on the PS2 for years to come!
Memorable Mentions that are equally good, but did not make the list above are:
WWE Smackdown Vs Raw – 2 Million Units Sold (2004)
Spiderman 2 – 1.93 Million Units Sold (2004)
Need For Speed UnderGround 1 & 2 (2003-04)
Guitar Hero II – 3.41 Million Units Sold ( 2006)
Medal Of Honor Frontline – 3.55 Million Units Sold ( 2002)
Jak & Daxter Precursor Legacy – 4.2 Million Units Sold (2001)
Dragon Quest VIII: Journey of the Cursed King – 4.44 MIllion (2005)
Madden NFL 2005 – 4.35 Million Units Sold (2004)
Ratchet & Clank Up Your Arsenal – 3.21 Million Units Sold ( 2004)
Shadow Of The Colossus – 1.14+ Million Units Sold ( 2005)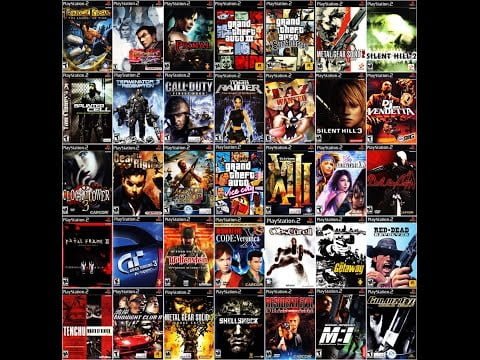 There is my list of games that were very influential in not just sales but to creating this expectation and standard of Playstation 2 that led to the development some of the best games in the industry for the early 2000's and beyond.
The PS2 truly showed that it was not only technical specification which alone would enable one to be a leader but the marketing, the messaging, appealing to gamers of all ages, constant revisions with slimmer builds and undoubtedly the most important aspect in my opinion, were the games – whether exclusive first party or timed exclusives for 3rd party games.
The trend is still relevant and continuing, as we see with the PS4, which is now the second best selling console of all time. It has achieved this with some of the best industry produced exclusive games, indie support, 3rd party game availability & timed exclusives.
The PS2 truly was a behemoth and on turning 20 Years in 2020, I salute you Playstation 2 for giving us some of the best memories I and a million other gamers could ask for.