Cyberpunk 2077 is an upcoming role playing game releasing on 19th November 2020 for all current gen console's. The game is easily one of the most anticipated IP's of the year and is being developed by CD Projekt Red who are famed for the Witcher series. To the uninitiated, you can have a rundown of every Cyberpunk here and why it should be on your radar as an RPG like none before.
CD Projekt Red released an episode of a new web series called Night City Wire delving deeper into the game's prologue, characters, allies, combat, vehicles and more. This preview also mentioned some media partners had been given early hands on access to the game with the focus mostly being on the prologue chapter and around 4 hours of game play, which we will further breakdown below.
Mature Content & ESRB Rating
Coming off as no surprise, Cyberpunk2077 has been rated M which is 17+ and also "Age Rated" for the Middle East, therefore we can expect some level of censorship while preserving the game, as was done with the previous Witcher series for the region
The Night City preview does show a lot of profanity and mature language and content, which depicts a dystopian futuristic city. We were taken back by the language used in the game, not unprecedented thanks to GTA's crudeness, but it shows how unchained CD Projekt Red's approach is to present to the player a very raw experience, a land of opportunity as the trailer suggests, a no holds barred contest to make it to the top.
Striking Visual Canvas
Each time we see something related to Cyberpunk 2077, the visuals leave a lasting impression. The striking neon lights, the detail in the puddles of water, the way how the city feels so alive and bustling with activity.Night city wire actually gave a very impressive look at the character models and environments.
Although not ground-breaking, everything looks very well polished and sleek, the way light shines across characters and objects shows great implementation by CDPR. The game will be launching on current-gen first and players who buy it on launch, will be getting free upgrades for the Playstation 5 & Xbox Series X. The implementation of Ray Tracing on a hardware level and the extra power of the GPU will be very fascinating to see for next-gen.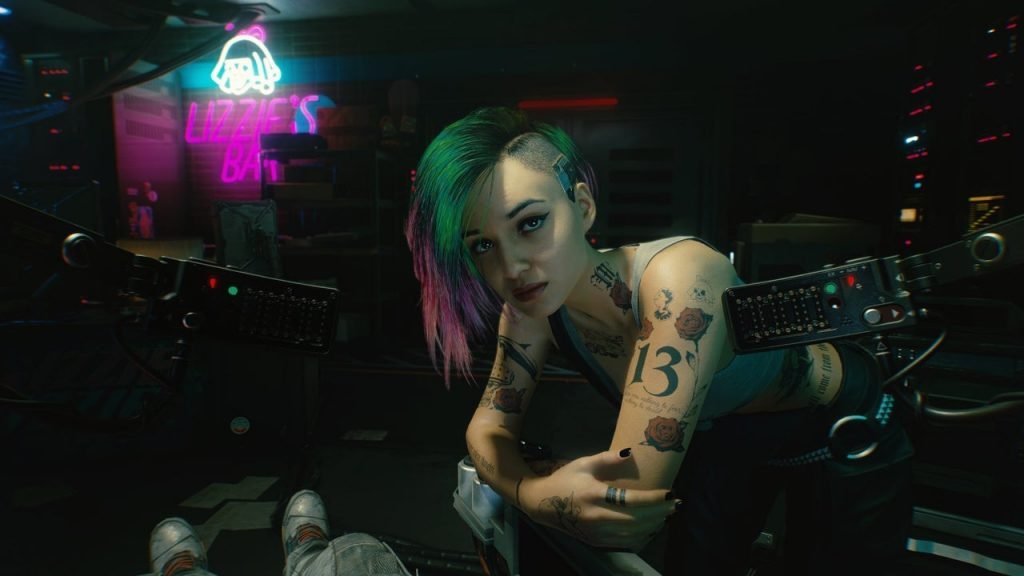 Introducing "Badlands"
A seventh district which is called the Badlands – described as dead, dried out space going around the whole of Night City, can be traversed either by Car or Motorcycle as told by Paweł Sasko, Lead Quest Designer. The interesting thing to point out is that content you come across the Badlands is tailored for the gamer specifically, which might indicate actions or quests you take might lead to different outcomes or areas within Badlands which players may come across or unlock.
What Is Braindance?
A new concept introduced is Braindance. In simple terms, "It was developed as a way of recording a person's experiences, and then playing them back for someone else, so that they could relive them as though it was happening to them." In Cyberpunk 2077, Braindance is targeted towards the global media industry like movies and ironically video games, so that it plays like a video game within a video game.
It brings interactivity and the ability to play back memories which can now be analysed with intricate and excoriating detail. As one scene from the night city wire episode shows, form heat signatures, to CCTV captures to analysing guns and listening to conversations are some of the things one can watch/listen when replaying memories. It could be the ultimate fantasy of a learning tool from other people's experiences, which might have been fatal for them but a simulation for the one using Braindance.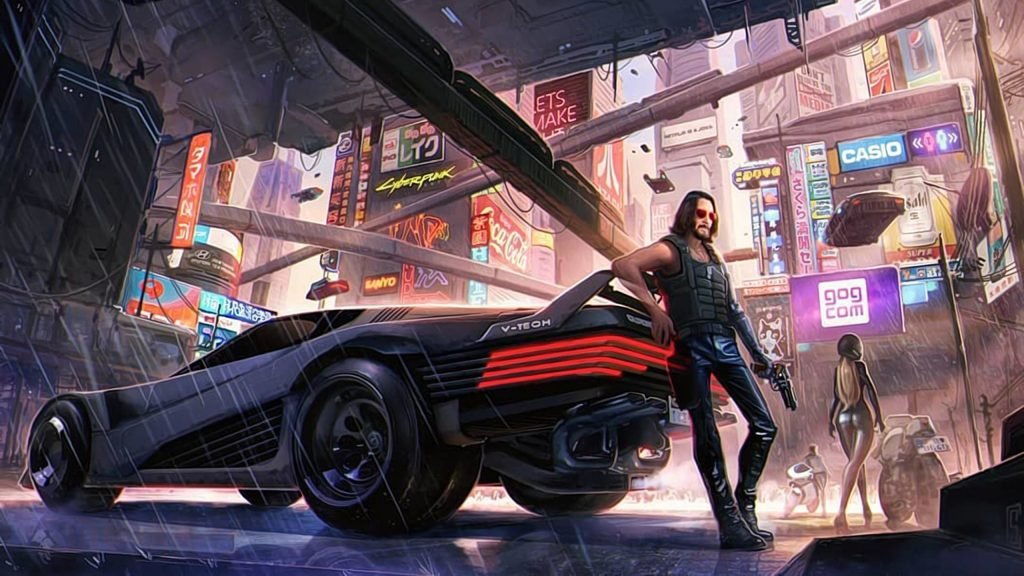 The concept is not new but one that has not been explored in video games that deeply. TV show's like Netflix' Black Mirror have some fascinating episodes on this subject matter but its use and importance in Cyberpunk 2077 might give us the most interactivity so far. It's like Batman's Detective mode, but on steroids.
A slightly morbid but fascinating take on brain dance was how the scenario showed in the trailer was described as a 'flat liner' where the person died and that experience can be used as a thrill ride, or to learn from the mistakes as mentioned above and use it as tools. If Braindance is heavily used in story progression, striking a balance on it being a chore or actually integral, will be something we shall see once the game launches.
Netflix Anime called Cyberpunk Edgerunners
A surprising but welcome announcement by CD Projekt Red was the upcoming Cyberpunk Anime in collaboration with Netflix called 'Cyberpunk Edgerunners', set to release in 2022. Developed by a Japanese game company, this project has been touted a dream come true by the team. Set as a standalone story in the universe of Cyberpunk this will give viewers a different perspective as the focus is not to recreate the game.
The stage is Night City for the anime but we will be introduced to new characters and a new story. The idea behind the anime is to give people more insight into the Cyberpunk genre and almost like a world building assist but outside the game, which we believe is a brilliant idea.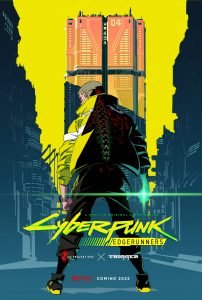 Studio Trigger ( Team Behind The Anime) who are based in Nakano, Japan, have described being fans as teens of the Cyberpunk genre themselves, now as middle aged individuals themselves, getting the opportunity to finally fulfil it has been an amazing experience for them.
Anime has a huge appeal in Japan due to it being culturally accepted and a part of life, but also the increasing infamy and recognition worldwide. Netflix themselves have been excellent at producing Anime based both on games and other mediums, so this step by CDPR is the perfect synergy to go along the game and its appeal and longevity will be bound to stay on for a long time.
Night City Wire Takeaway
Listening to the developers and lore aspects of Cyberpunk 2077, it becomes apparent how CDPR have built a strong emphasis on characters' backgrounds, their influences and their childhood life story, which all help to shape them into a mercenary or whatever they choose to be. The main character V for instance, is motivated to get the immortality chip which seems to be one of the end goals from the prologue shown in this episode.
The dystopian world shown here has a lot to live up to, as we have seen inmany open world games with quests and side missions littered across. Will Cyberpunk 2077 really fascinate us in their world like Rockstar does with the Grand Theft Auto series? Is replay-ability a big factor to keep players stuck or 'Jacked' into this world? So far, everything seems very positive and immersive and we cannot wait to check the game out soon in November 2020. To find more on Pre-orders, don't forget to check out CD Projekt Red