Developers of the hugely popular and critically acclaimed Arkham titles 'Rocksteady Studios' have officially unveiled their latest upcoming title – Suicide Squad The Game.
Followed by an image of Superman with his back toward us, a purple hue and bizarro looking eyes, the image below was revealed in a tweet hinting at a Justice League Vs Suicide Squad game.
To understand what this tweet means and a little background information on what's been happenning lets discuss the events and theories leading up to this and what is this upcoming DC Fandome Event?
Rocksteady Studios Rumored Game
After the reveal of the "Target Locked" Image with Superman yesterday, video game industry insider's have confirmed that it was a known secret within their circle.
An article from Eurogamer here actually addressed the leaks in June 2020 and journalists such as Jason Shreier formerly of Kotaku have confirmed knowing of a suicide squad game. The initial name of the game or domain registered was rumoured to be SuicideSquadKillTheJusticeLeague.com .
There have also been articles and whispers how the initial idea of the Suicide Squad game was actually in development by WB Montreal the studio behind the Arkham Origins game, back in 2016 but was cancelled after executives at Warner Bros. were not impressed with what was presented to them.
Add to this, it been five years now since Rocksteady Games' last IP Arkham Knight released and rumors of a Superman Game were shot down by apparently Rocksteady Studio execs last year when the internet was abuzz on a secret game in development.
Alongside Suicide Squad game, Gotham Knights is another game that is supposedly (rumoured) to launch as an extended Batman family game featuring more characters as opposed to just playing as the titular Dark Knight. We have also witnessed Court Of Owls being teased which is a secret organization appearing first in Batman comic issue number 2 (2011). The Court kidnaps child performers from the circus and trains them as assassins knows as 'Talons' from what the lore of DC Comics entails.
It truly seems the Age of Superheroes is here, Marvel's Spiderman which was exclusive to the PS4 delivered probably one of the best comic book video game of all time, possibly even dethroning Arkham Asylum for some, we can only only hope Rocksteady can revitalise the amazing concoction of fast paced free flowing dynamic game play with excellent character development they brewed with the Dark Knight with this new IP – Suicide Squad The Game.
What Can We Expect To See
While the reveal is exciting and has finally revealed officially the name of the game, it comes off as a bit of a dissapointment to fans looking for a solitary Superman Game with a focus on Story & Gameplay like batman got for his Arkham Games. It has been further speculated the new suicide game is being touted as a " Games As A Service " model rather than a single player IP previously seen by RS.
Games as a service could be translated maybe as an Avengers style of game where you get to play as multiple characters in an online Co-Op style where the focus is to keep players playing and probaly paying to keep playing in the long term. and how this works with the suicide game is wha tonly tie will clarifyas more details are revealed.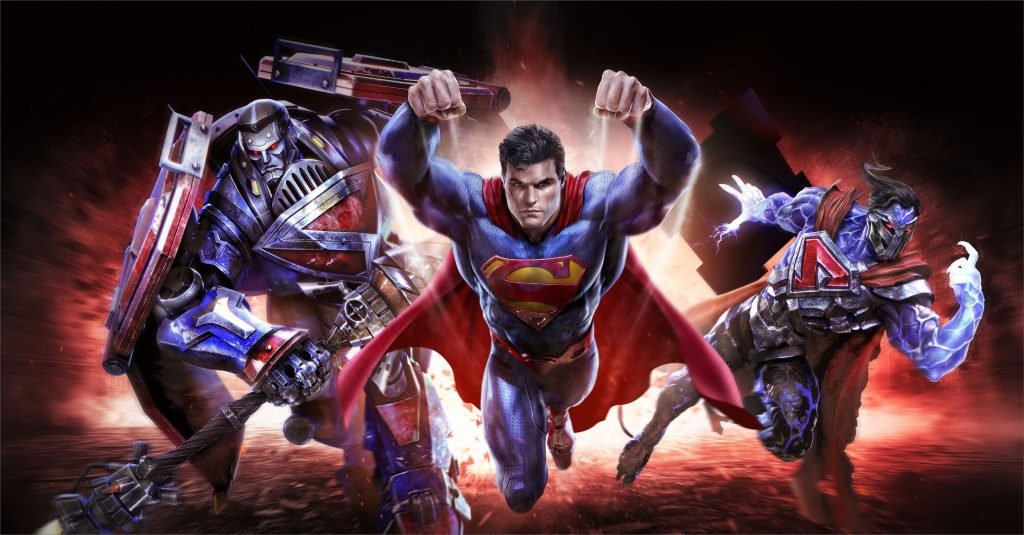 The timing of the game and the current mystery to Rocksteady's future with the recent rumours of WB Games being sold off to Microsoft or EA really add a lot of baggage to just a game reveal. Was the project revived recently after the announcement of the remake of the movie Suicide Squad by James Gunn? Is it a last resort cash grab before Rocksteady Games gets sold off or acquired by another company? Also, do players really want to play as the anti-heroes that is the suicide squad? Aren't we a bit tired of always going after an evil or mind controlled version of Superman? All very important questions that might not be fully answered at the upcoming DCFanDome Event but remain nonetheless unanswered as of now.
What Is The Upcoming DCFANDOME Event?
DC are hosting it's own virtual version of Comic Con on the 22nd of August. The event is going to be 24 hour containing the massive and hugely diverse variety of content DC Comics have, which simply put is a lot. The reason for the tweet and its timely release, clearly drum up the hype DC wanted gamers to feel so that we tune into the event and find out more on the suicide squad game.
Expect to see mostly a teaser trailer with no actual game play footage. Harley Quinn will definitely make an appearance and I expect the game to release no earlier than 2022. For more details on the event, dont forget to check this informative blog post by Dc Comics , meanwhile have a gander below at The Rock aka Dwayne Johnson teasing us with Black Adam and the Multiverse for the DCFanDome event!