UPDATE: Read part 2 of this article here
June the 11th 2020 will be remembered for the reveal event of the actual PS5 console along with its games showcase. The Playstation event has now gone in history as being one of the most-watched Gaming live streams with 7 million+ views across all social media as per Esports: Charts.
The reaction to the stream has been a mixed bag, with some liking it and some finding it underwhelming. The console's reveal in itself has been quite divisive, along with the games revealed and the previews we saw.
After rewatching the Games trailers in 4K, here are some of the biggest and most important takeaways from the reveal, both hardware & software, as more details and clarifications pour in.
Hardware – PS5 Console
It is BIG! the PS5 looks to be the tallest console from what we've seen so far, looking to stand taller than the Xbox Series X. Looking at Sony's previous communication, where they have been pretty tight-lipped on most details, seeing the actual console in its form-factor and how it looks like was a great initiative. It was well due and needed from Playstation.
The form factor shows a very 'futuristic & sleek' design with the monotone colors of white & black. This duotone shows similarities with the PSVR headset design and now presents uniformity across all its accessories. It was interesting to note the inclusion of also a controller charger for two Dual-Sense Controllers.
The console also stands vertically which has been the case for most console launches for Playstation in the past but observations made on looking at the disc slot and USB port configuration estimate it to be taller than the Xbox Series X. This is an interesting development as to how the majority of gamers will 'house or place' the console in their cabinets. Coming off as no surprise therefore, the console has been compared to a Router.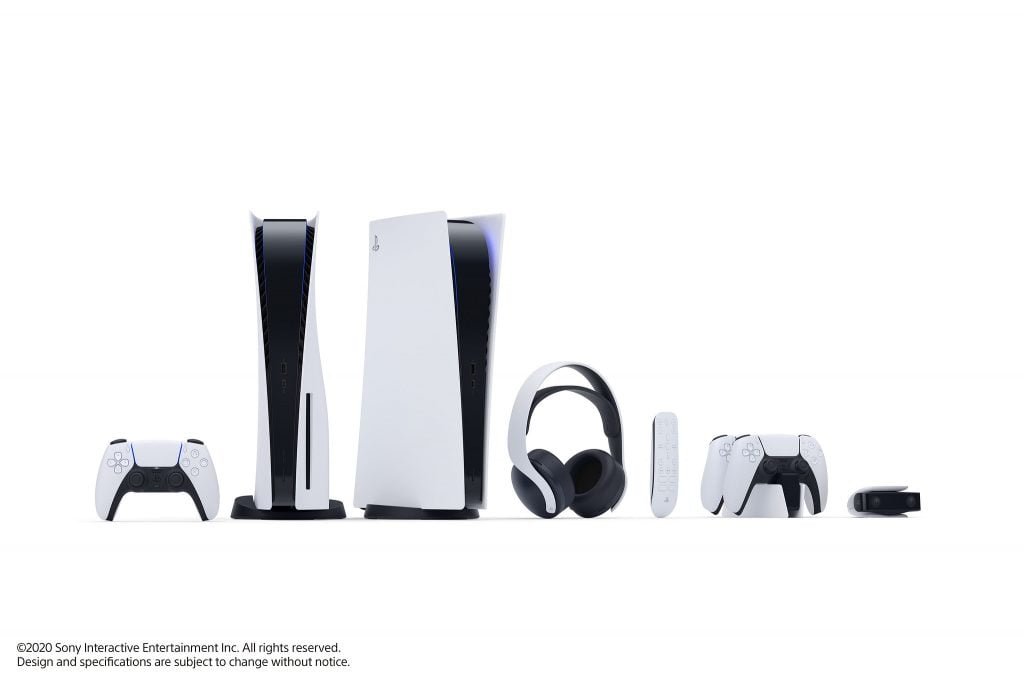 Sony should get credit for creating a very Sci-Fi inspired design with the edges being sharp and a complete change in outlook approach from the PS4, which was quite understated. The PS5 console looks like a breakaway from Sony and perhaps a bold attempt to re-establish itself as a unique brand, especially given how simplistic the design of a tower sort that console competitor Xbox, will have.
Sony's philosophy is that the PS5 is a revolutionary design and leaps ahead of the PS4 if you look at the overall shape and design, undertones of futuristic and new age gadget translate well with the final product we saw here. The reveal also showed the shape of both the console versions, with the curvature resembling the Roman numeral V, as in the number five adeptly for the PS5.
Two Playstation 5 Consoles – Physical & Digital
The PS5 will come in two iterations, one being able to play physical disks with the UHD 4K Bluray Disc Drive & the other will only play digital games and 4K content. The option of having two consoles is not a radical approach and takes into consideration the push for digital games we have been experiencing in the last 5 years or so. It was naturally a known option that Playstation would be providing multiple variants.
As little as the information is at this point, it would be fascinating to see how the price point works. Will we be able to get the digital version cheaper? Or will the digital come with a larger hard drive (SSD) to mitigate the lack of 4K Bluray Disk Drive?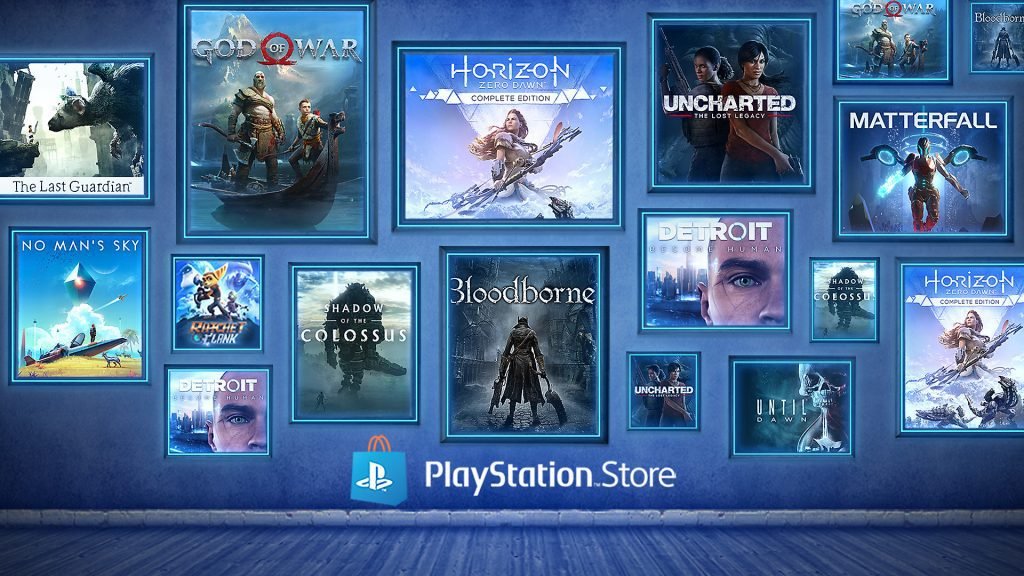 The age of digital is becoming much more affordable and practical so it would mean we might not see a physical-drive console after the PS5. The availability of not just games but movies, TV shows, and 4K UHD HDR content has been advocating for digital over physical with its merits, some might say outweighing the clunky physical version.
As a collector, one might be inclined to lean towards the physical more than the digital, but the pricing and whether a Bluray player is a necessity might be what many need to break away from the traditional Physical medium.
The Fascinating Next Gen Games For PS5
Before we begin diving into some of the games which I believe will be very integral to the launch of the console and it's sustainability, it is a very important fact to note that this is actually the biggest 'line up of exclusive games' ever seen for a Playstation Console launch as confirmed by Eric Lempel from this article in the PlayStation Blog.
Before you come at me with the pitchforks, let me elaborate on how these "exclusive arrangements range from a few months to a couple of years" or also known as timed rather than only at Playstion indefinitely. Let us have a look at some of the games that were announced and their impact and implications on setting up the PS5.
Harnessing The Power Of SSD – Ratchet & Clank: Rift Apart
This is a big one and something that a lot of people might not be aware of. After Mark Cerny constantly stressed on the importance and investment by Sony in the blistering fast SSD on the PS5, the reveal for a new Ratchet & Clank title named 'Rift Apart' gave us a glimpse into how that works
The reveal trailer showed in-game playthrough showing our favorite Lombax switching through multi-dimensions and stages without any screen tears or glitches whatsoever. The gameplay was seamless with no loading stutter or time as seen in the gameplay which solidifies Sony's claim on the importance of using SSD to load levels and accessing data without the need for filler inserted for loading screens. This is more apparent and impressive because complete new areas or levels are generated on-the-go, something we have not yet seen in previous games this gen.
A 'Rift Apart' also looks extremely bright with great particle effect and lighting although not jaw-dropping, but hinting at a probably stunning and dazzling looking game. My guess is that the game will launch in 2021 at the earliest and hats off to Insomniac for bringing back Ratchet & Clank, a much-beloved series.
Spiderman Miles Morales – PS5 Exclusive Launching Holiday 2020
Probably quite the surprise (but the ever so slight preview), the next Spiderman Stand-alone game is confirmed and coming to PS5 Holiday 2020. The presentation started off on a high with this preview although we didn't actually get to see much on this.
Player's of the first Spiderman (2018) game would have guessed Miles making an appearance just as Uncharted 4 had The Lost Legacy as a stand-alone. The visuals do not look next-gen yet, but then again we haven't been shown much.
Playstation made the right decision to feature Miles Morales as a preview, Spiderman has a huge appeal with PlayStation and gamers overall. What is important to note is that will this game come with 4K Resolution and 60FPS? Looking at Spiderman (2018) "Resolution on the PS4 Pro ranged from 3456 x 1944 (81% of full 4K) to 2560 x 1368 (42%) in Digital Foundry's tests.
Sony pushing the next-gen narrative with a PS5, from design to its hardware must translate into games, especially with AAA titles like 'Spiderman Miles Morales' by Insomniac & Marvel. The onus for Sony to deliver big will be revealed in due time but not having 4K & 60 FPS as a standard might deter some people from upgrading to the PS5 early on, waiting for a Pro version in the coming years.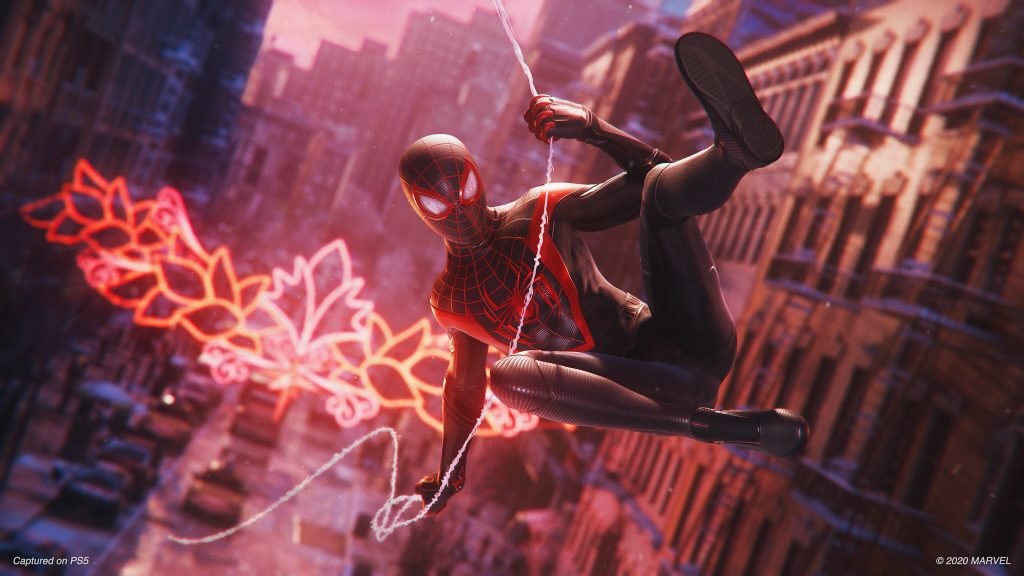 Horizon Forbidden West – PS5 Exclusive (TBA)
Not coming off as any surprise but the sequel to Horizon Dawn is a very important game that had to be announced. Guerilla Games were expected to showcase a Killzone game by some industry whispers but it was natural for HFW. The huge appeal fo the first game helped push PS4 as a console and will help push early adopters if they can manage to get the game out by 2021, although a 2022 release date seems much more predictable.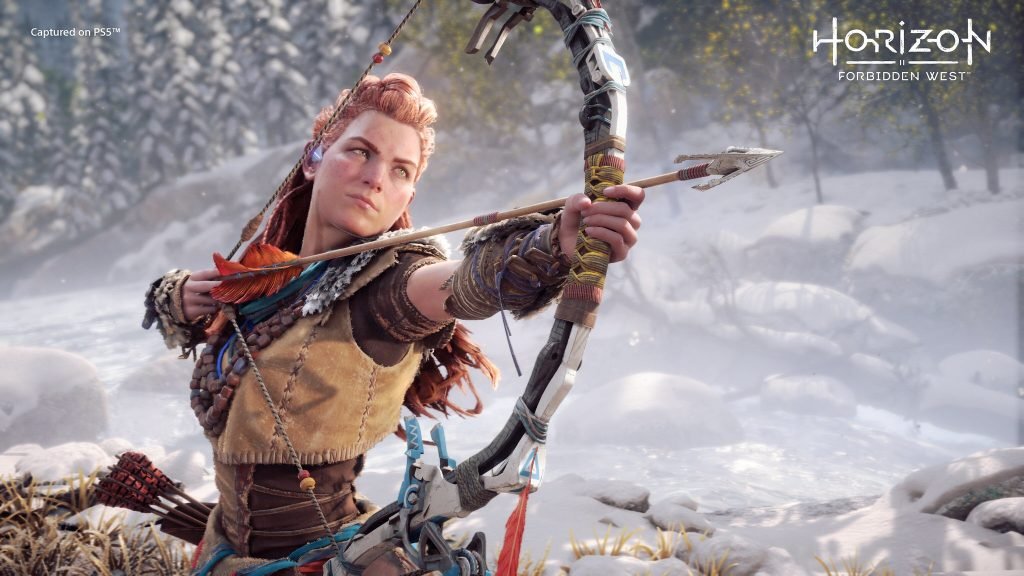 The game showcased some breathtaking visuals but it was all CGI so we don't actually know how the gameplay looks visually and how the mechanics have improved or changed dramatically. As news of the original game going to PC emerges will this sequel be another timed exclusive? how does that make PlayStation fans? Also, now that PC gamers know the game might come to them later, why would they invest in a PS5 if they don't mind playing the game 2 or more years later?
Gran Turismo 7
Hugely popular and legacy game developer Polyphony Digital return with another iteration of Gran Turismo this time. The quick sneak-peek which displays some first-person view from inside the vehicle cockpit to some track details and environments shots depicting shadows and aliasing. The original stream running in 1080 30 FFPS looked just okay but the 4K trailer available later on Youtube does look very sharp and detailed.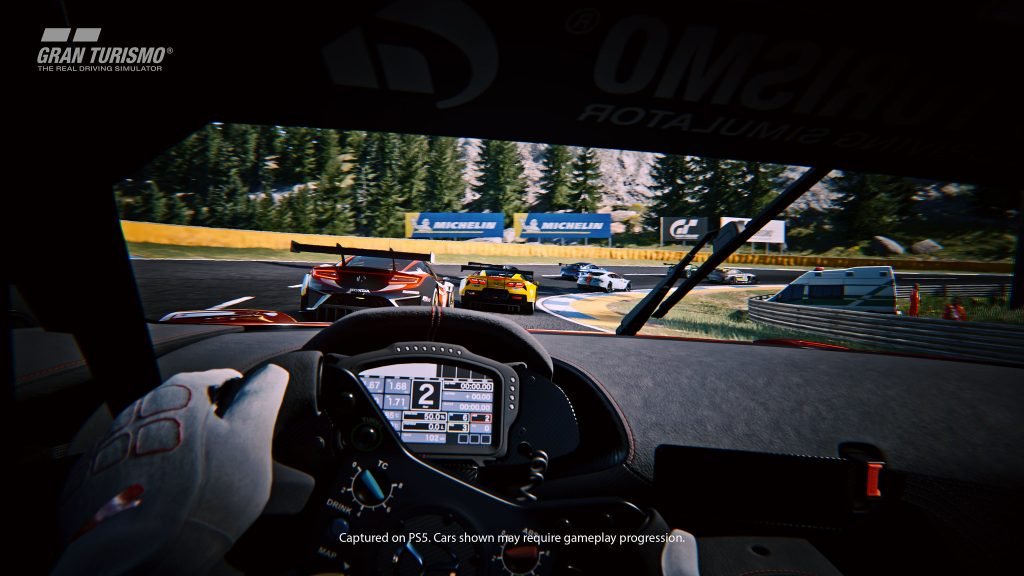 GT is a series that is still referred to as hugely successful in the Playstation 1-3 era and is something that's been struggling ever since. GT7 really needs to set itself apart to bring back the award-winning numbers to beat competitors such as Forza Horizon. The series has a lot to live up to and so far we have seen very little to even consider it being a strong title for the PS5.
To Be Continued
And that's the end of Part 1. As we dive deeper into the games and the event itself, we will be following up with Part 2 of this article where some of the other, sometimes more obscure indie games, will be covered.
UPDATE: Read part 2 of this article here
What do you think of the PS5 console reveal and the games we've spoken about so far? Did you like the console design? Importantly, have you seen the trailers in 4K as they are available on Youtube and in our article over here?