Huawei announced the launch of its Super Device Smart Office new products in the UAE. The devices, which include the 2.5K high performance intelligent laptops – HUAWEI MateBook 14s and HUAWEI MateBook 13s, the new ultra-curved high refresh rate monitor – HUAWEI MateView GT 27", HUAWEI PixLab X1- desktop printer with Super Device Capabilities, and more. All these new products fall under the Super Device umbrella from Huawei, offering seamless integration depicted by the Smart Office experience setup.
For the past couple of years, Huawei carried on their commitment to creating value for consumers through innovation, striving to deliver an intelligent experience across all scenarios driven by "1 + 8 + N" Seamless AI Life strategy. Which is more clearly seen in "Super Device" experience that enables different types of products to seamlessly share their capabilities and information, providing consumers with an intelligent experience across five key factor scenarios: smart office, fitness & health, smart home, easy travel, and entertainment.
Smart Office all-scenario devices collaboration is one of the core capabilities of Huawei Super Device. In the modern office, there are still many systems and numerous connections brought by multiple devices and inconsistent interactions that result in fragmented experiences that prevents users from taking full advantage of the benefits different forms of technology can provide.
All-scenario device collaboration Smart Office
In a typical Smart Office scenario, Huawei has designed several devices to function and work as one Super Device as well as to easily switch between wired and wireless connection and between work and personal mode.
The newly launched laptops, HUAWEI MateBook 14s and HUAWEI MateBook 13s expands on the Super Device capabilities with innovative all-scenario device connectivity features.
Users can wirelessly project the 12.6-inch HUAWEI MatePad Pro to the HUAWEI MateBook 14s to enjoy the new features of the PC-Tablet Multi-screen Collaboration that comes with three modes; Mirror, Extend and Collaborate. In Mirror Mode, as the name implies, a user can mirror the HUAWEI MateBook 14s screen to the tablet's display, allowing them directly work on files and annotate documents, or draw/sketch on their laptop with the use of the M-Pen of the tablet. There is also Extend Mode that transforms your tablet into a second screen, providing extra screen space to display more content, great for online shopping or when browsing the Internet and there are so many items to explore! Lastly, the innovative Collaborate Mode enables cross-platform interactions between Windows and Android, allowing users to transfer content such as text, images and documents between connected devices with a simple drag and drop!
Based on Huawei's distributed technologies, PC-Smartphone Multi-screen Collaboration features help bridge the gap between Windows and Android operating systems at the ground level, enabling seamless all-scenario cross-device collaboration, file sharing and multi-screen control.
Moreover, users can connect the laptop with the new HUAWEI MateView via cable or wirelessly to have an extra screen providing an immersive viewing space while also wirelessly projecting the screen of the 12.6-inch HUAWEI MatePad Pro onto the HUAWEI MateBook 14s. The benefits of having this trio set-up is the easy one-slide swapping of wireless and wired connections which lets easily switch between smart office mode, and personal time mode.
HUAWEI MateBook 13s and HUAWEI MateBook 14s
The new 14.2-inch HUAWEI MateBook 13s | 14s – the 2.5K high performance intelligent laptops. As a new addition to the HUAWEI MateBook Series designed for smart productivity, the new laptops are steeped in the MateBook DNA, combining aesthetic design, powerful performance, super device features, and smart experience. Meanwhile, it breaks new ground with its 2.5K 90hz Huawei FullView touch Display, 11 Generation Intel Core i7 Processor, Super Device capabilities, such as all-scenario device collaboration that blends creativity into everyday life, delivering a brand-new, smart productivity experience.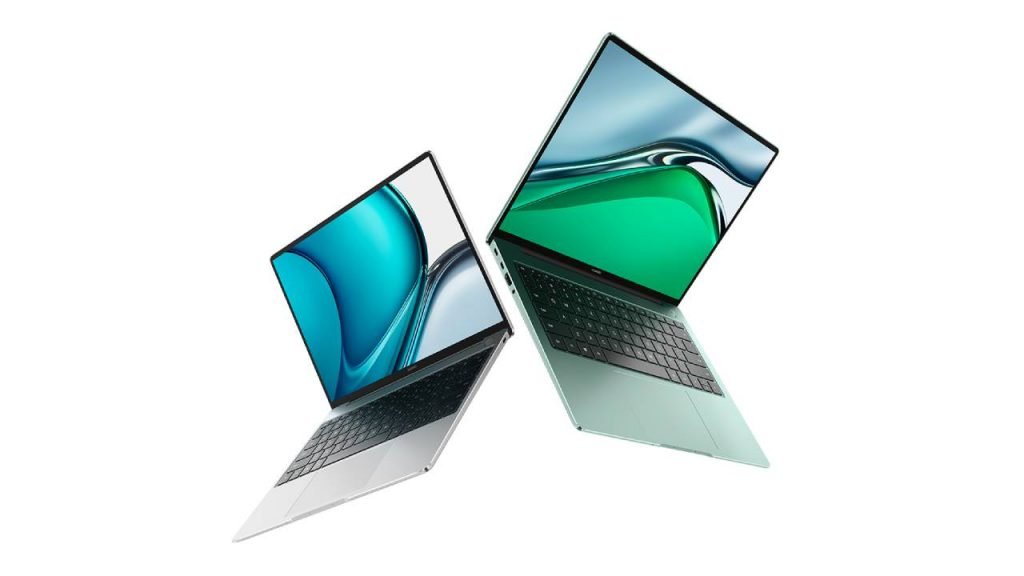 HUAWEI MateView GT 27
The HUAWEI MateView GT 27" features an impressive 165Hz refresh rate and a golden curvature of 1500R. As a new member of Huawei's display line-up, the HUAWEI MateView GT 27" not only continues the innovative spirit of the Mate series, but also inherits the GT family's DNA. It again introduces the industry's leading concepts and technological innovations, by improving the productivity capabilities of mobile devices, offering better, more professional, and more efficient display products.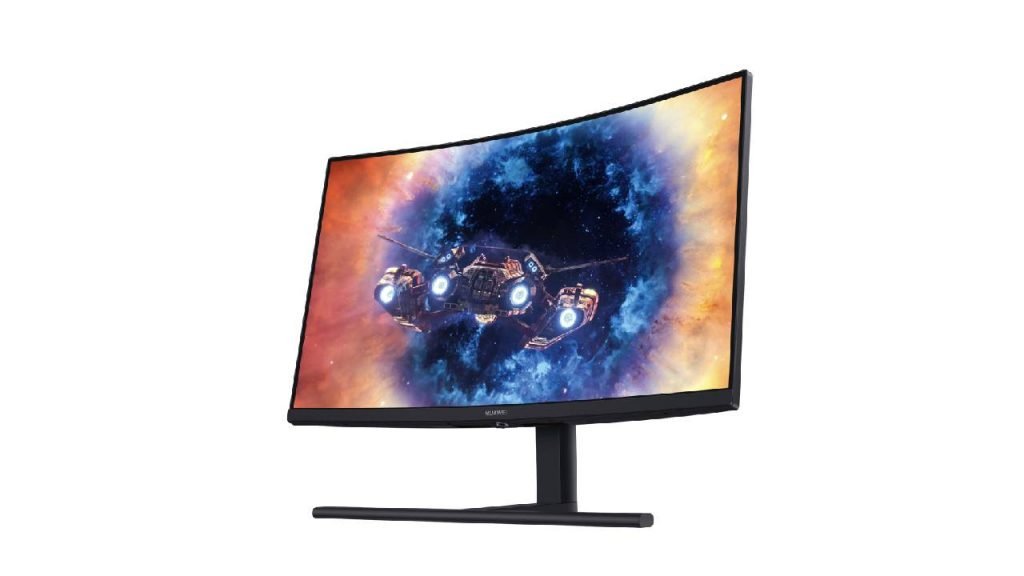 Using the HUAWEI Wireless Mouse GT and new generation HUAWEI Wireless Keyboard, gamers can rest assured and enjoy optimal gaming experiences. Moreover, with the HUAWEI Wireless Charging Mouse Pad GT which acts as a two-in-one providing a smooth surface for seamless navigation and charging the mouse when in or not in use. Both the mouse and keyboard will be available in the UAE soon.
HUAWEI PixLab X1
Huawei also announced its first desktop printer, the PixLab X1. The printer packs interesting features with Super Device Support. The HUAWEI PixLab X1 is a laser printer that can only print in black and white. It can print up to 28 pages per minute and it supports automatic double-sided printing. The printer also doubles as a copier and a smart flatbed scanner. The printer is expected to hit shelves in the UAE in coming months.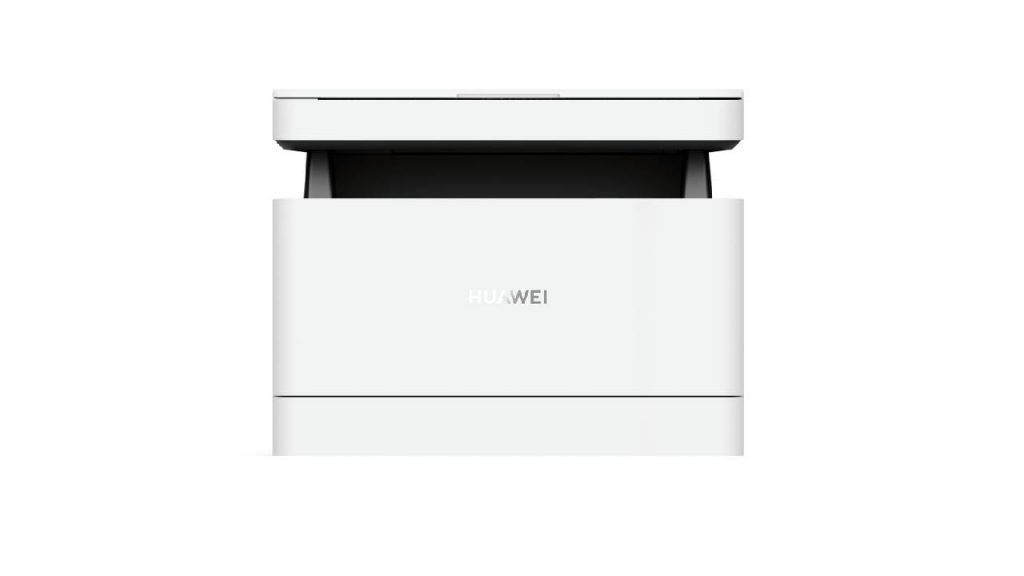 HUAWEI WiFi Mesh 7 and HUAWEI WiFi Mesh 3
Huawei Consumer Business Group also introduced the HUAWEI WiFi Mesh 7 and HUAWEI WiFi Mesh 3, further expanding its mesh router product portfolio. Available in two packs, the new Huawei smart mesh routers provide blazing fast Wi-Fi 6 Plus connection speeds for up to 250 devices within 6,000 square feet, perfect for large offices that demand high speed, reliable and secure Internet connectivity for everyone at work and home. Supporting AX6600 Tri-Band, HUAWEI WiFi Mesh 7 features eight streams for extreme speeds up to 6,600Mbps, which makes smooth streaming of 8K media a possibility.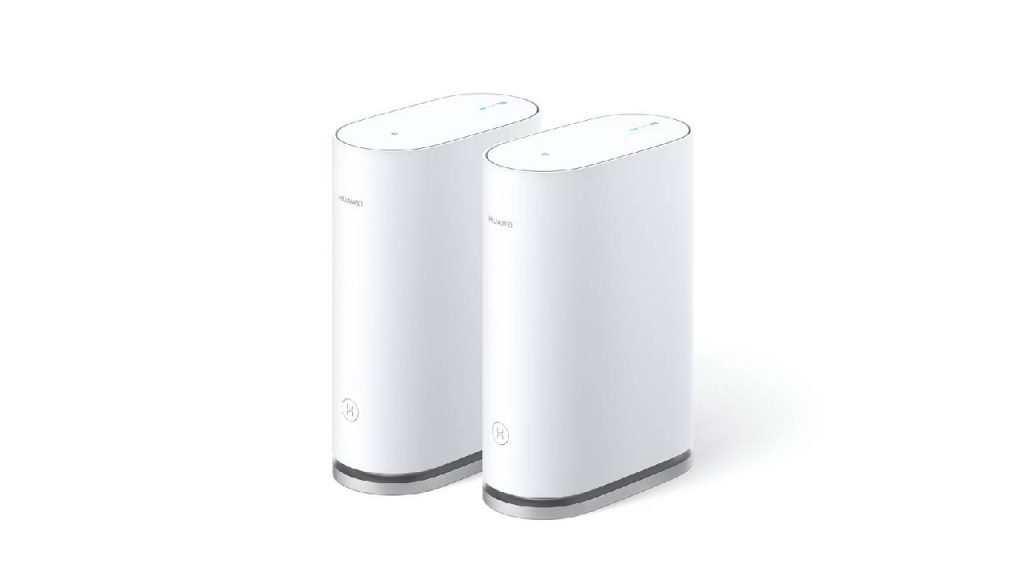 Huawei also announces the HUAWEI WiFi AX2 Wi-Fi 6 Smart Router that supports significantly improved throughput and capacity to provide smoother HD video streaming, more responsive online gaming experiences and more. It lets users easily connect multiple units of HUAWEI WiFi AX2 for better Wi-Fi coverage at workspace. The Super Seamless Roaming feature ensures low-latency roaming for an uninterrupted Wi-Fi experience. Besides better Wi-Fi speed and coverage, the new router is also compatible with the HUAWEI AI Life app, with which users have access to a wide array of smart tools for managing their home networks. It also comes with Huawei HomeSec, which helps safeguard user data privacy and ensure only users with access rights are granted Internet connectivity.