Atari and developer Nickervision Studios, announced the release of Missile Command: Recharged™, a modern take on one of Atari's most beloved titles. Available on iPhone and iPad and Android devices, Missile Command:
Missile Command: Recharged is a 40th anniversary celebration game featuring a new take on the classic gameplay featuring a neon-lit retro aesthetic, dazzling new gameplay elements, and intuitive touch-screen controls.
"Just in time for the original game's 40th anniversary this June, Missile Command is back and better than ever," said Tony Chien, VP of Marketing for Atari. "We're excited to add Missile Command: Recharged to our constantly-growing portfolio of titles which honor classic Atari IP and modernizes them for legacy fans and the gamers of today."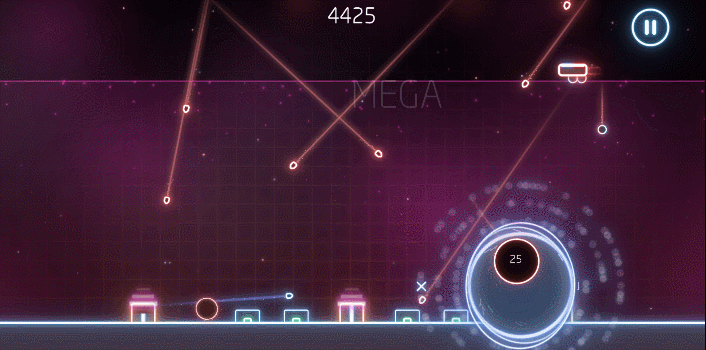 Missile Command: Recharged is a 21st- century reimagining of the beloved classic, featuring fast-paced, arcade action where players must defend their cities by shooting down an endless barrage of missiles hailing from the sky.
Swiftly aimed counter-missiles defend against the onslaught and unlockable powerups give players an edge at critical moments. Missile Command: Recharged will appeal to those that fondly remember playing the original or its many iterations, and a whole new generation of mobile gamers that are looking for fast-paced, pick-up-and-play, arcade goodness.
Key Features of the Game include:
Powered Up: Don't just target missiles – take aim at all-new power-ups to survive longer with defensive measures, missile speed boosts, or a screen-clearing special blast.

Upgraded: The new power-up system takes points earned and allows them to be used to upgrade all aspects of gameplay to get an edge and achieve the highest scores.

Shoot for the Clouds: Compete in global online leaderboards and aim to claim bragging rights as the top missile commander.

Achievements: Better yourself with each game played and work towards besting the toughest challenges!

Get Augmented: Use the new augmented reality feature to project your gameplay to a virtual arcade cabinet and take your missile destruction to new heights!