Christmas is just around the corner, and it's time to start thinking about the perfect gifts for your loved ones. If you have tech-savvy friends or family members on your list, then a gadget gift is always a great option.
In this article, we will showcase some of the best gadget gifts for Christmas 2022, so you can find the perfect present for the techies in your life. Whether you're looking for a gift that is practical, fun, or just plain cool, there is something on this list for everyone. So let's dive in and take a look at the best gadget gifts for Christmas 2022.
For portable entertainment – BenQ GV11 Projector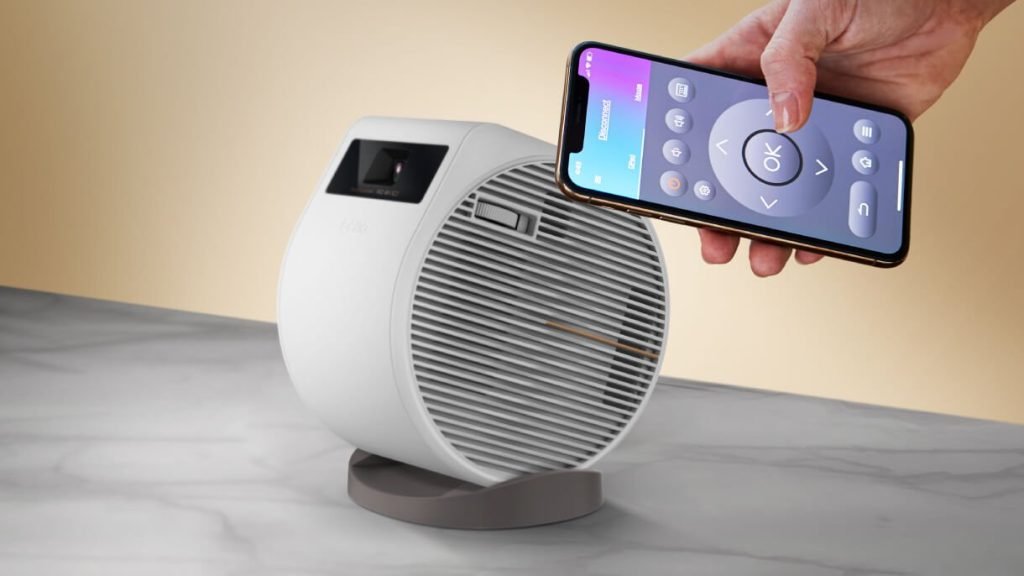 The GV11 projector from BenQ is a great gift to give this festive season. With its sleek and stylish design, it will add an extra touch of sophistication to any home entertainment setup. This projector offers incredible resolution, making it the perfect way to watch movies or play video games with stunning clarity and detail. Not only does the GV11 provide excellent picture quality, but it also comes equipped with built-in speakers that allow users to enjoy powerful sound without having to purchase additional speakers. This makes it an ideal choice for those who don't have the space for large surround systems in their homes.
From watching sports or movies to playing video games with friends or family, the GV11 projector from BenQ has it all, making it the perfect gift for any home entertainment enthusiast this festive season. Moreover, the GV11 is lightweight and portable, with its modern design featuring a built-in HDMI port as well as a USB Type A power port – so you can easily connect this device to your laptop or media player while being completely free of wires and cables. The GV11 retails for AED 1,499.
For the music fan – HUAWEI FreeBuds 5i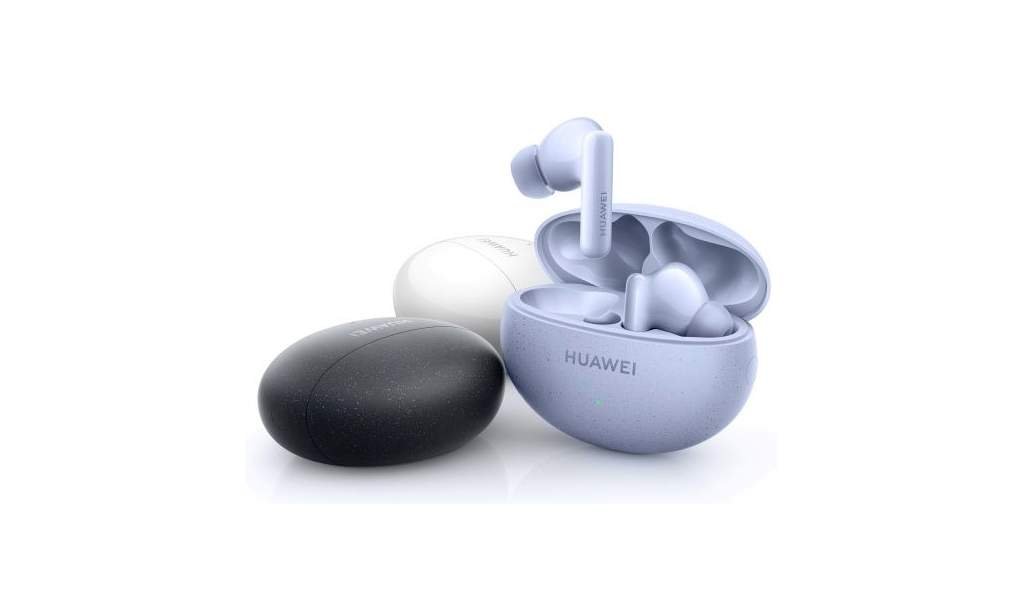 HUAWEI FreeBuds 5i features excellent audio quality, premium noise cancellation technology, a standout battery life, and ground-breaking connectivity features, as well as a stylish appearance and science-based acoustic design that delivers unprecedented multi-sensory immersion. It is a product designed for young listeners, and is thus priced the most cost-effective. The new HUAWEI FreeBuds 5i, will be available on Huawei's official website and select retailers in the UAE starting December 23rd, priced at AED 329.
For the collector – WD My Passport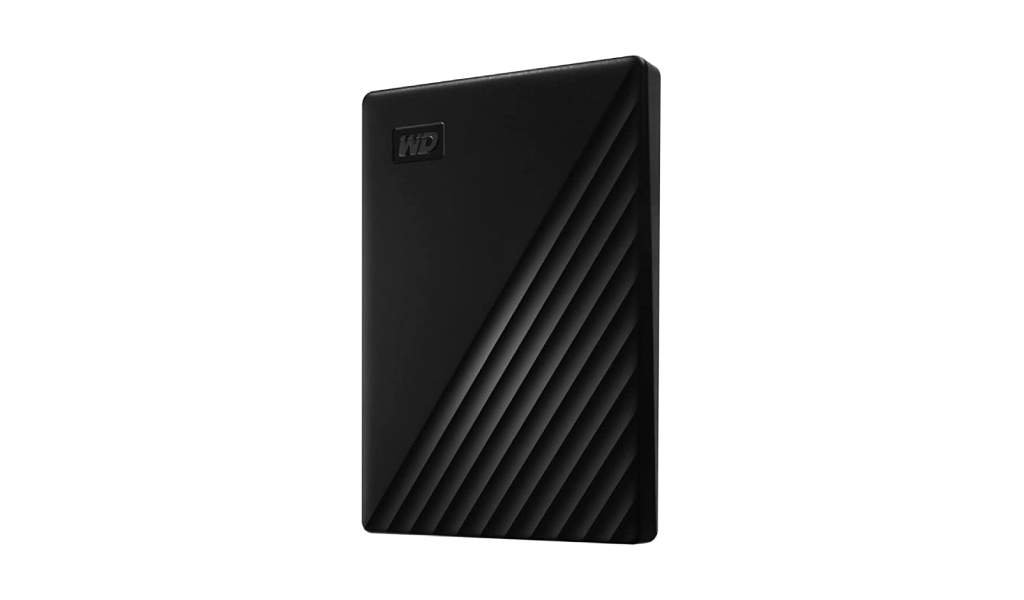 The My Passport drive is a portable drive that can store up to 5TB and gives users the confidence and freedom to drive forward in life. With a new, stylish design that fits in the palm of a hand, there's space to store, organize, and share your photos, videos, music, and documents with all your loved ones. Available for purchase in Black, Red, Blue, and White at all leading retailers and retails for AED 214 (1TB), AED 269 (2TB), AED 409 (4TB), and AED 469 (5TB).
For the collector – Kingston XS2000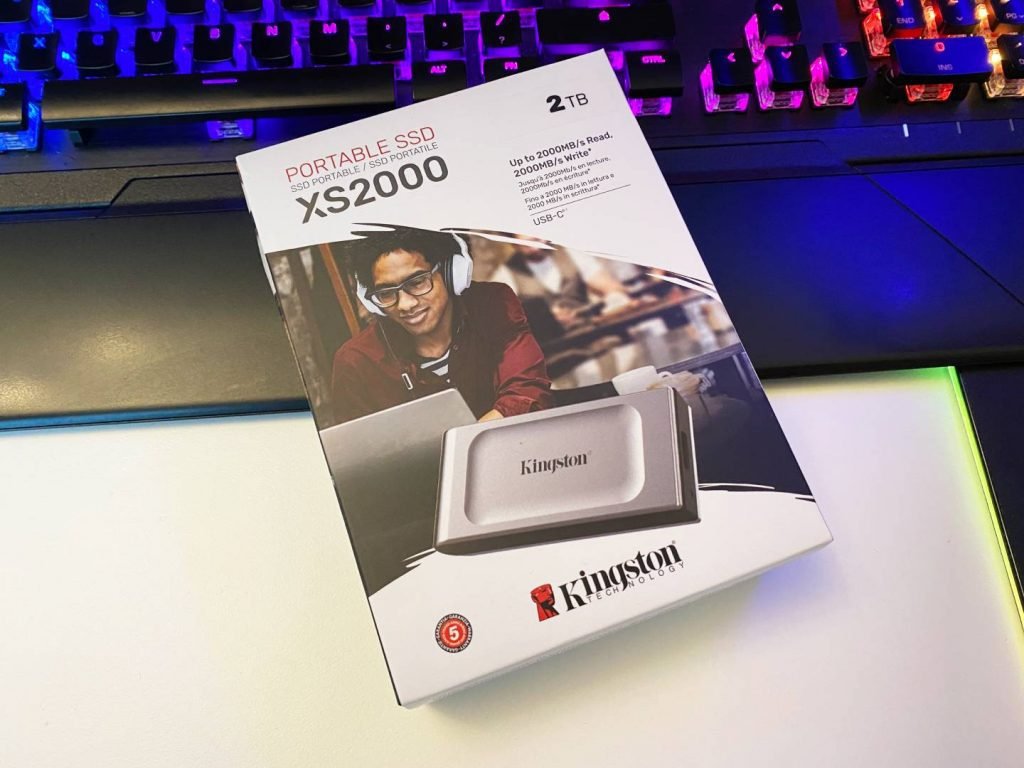 Kingston's XS2000 Portable SSD is a compact, external drive that uses USB 3.2 Gen 2×2 speeds to deliver fast performance. With transfer speeds of up to 2,000MB/s, the XS2000 is perfect for content creators who need to quickly offload and edit high-res images, 8K videos, and large documents. It offers up to 4TB of portable storage capacity, allowing users to store their favorite games, pictures, and videos without having to make any compromises.
The XS2000 is future-proofed to keep up with growing storage demands and is compatible with most devices out of the box, making it a great gift for tech-savvy friends regardless of their preferred system. It functions like a hard drive but uses NAND flash technology to store data. It connects with USB Type-C, which is a standard on most devices today, allowing users to access their data anywhere. The XS2000 also comes with a removable ruggedized sleeve for drop protection and an IP55 rating to withstand water and dust, making it a reliable companion for on-location photoshoots or adventures. It is available at Amazon UAE.
For productivity – Logitech MX Master 3S Wireless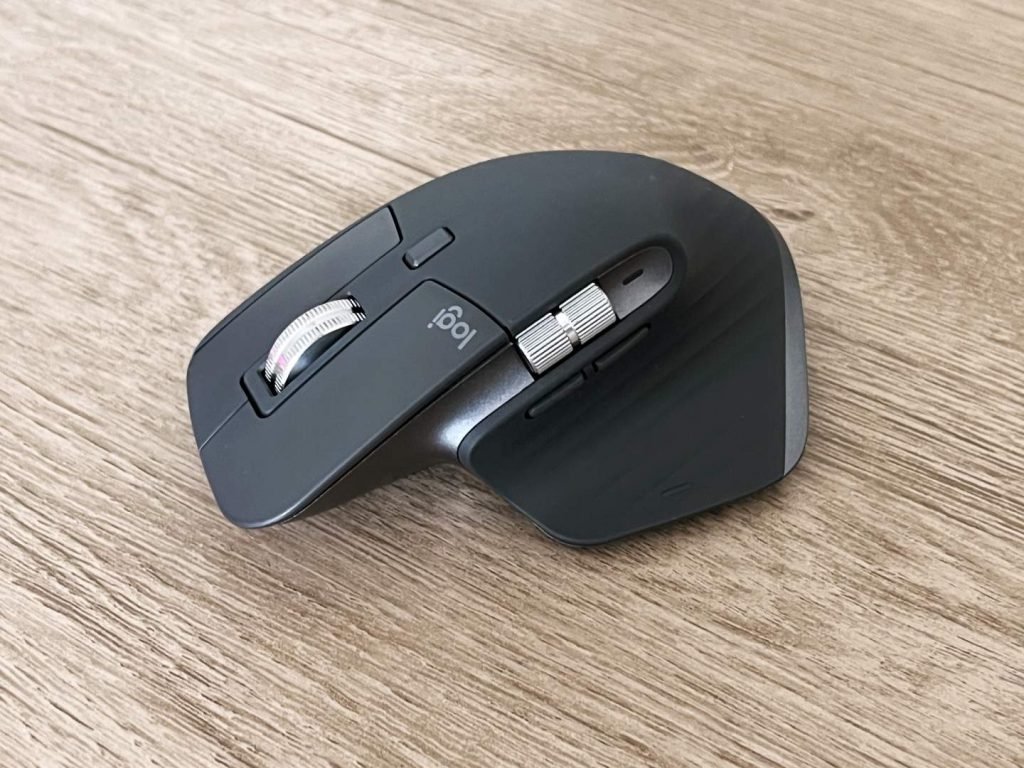 The Logitech MX Master 3S a wireless mouse comes with impressive features and provides up to 70 days of use on a single charge. It uses Logitech's Logi Flow technology that allows pairing up to three devices and supports drag-drop file transfers between them. For connectivity, it uses a 2.4GHz USB dongle to achieve quick responsiveness and can connect via Bluetooth LE alternatively. If you are looking for a high-end, ergonomic wireless mouse for use at home, office or on-the-go, Logitech MX Master 3S Wireless is a great choice and it is incredibly quiet. The Logitech MX Master 3S retails for AED 380.
For console gamers – Gamesir G7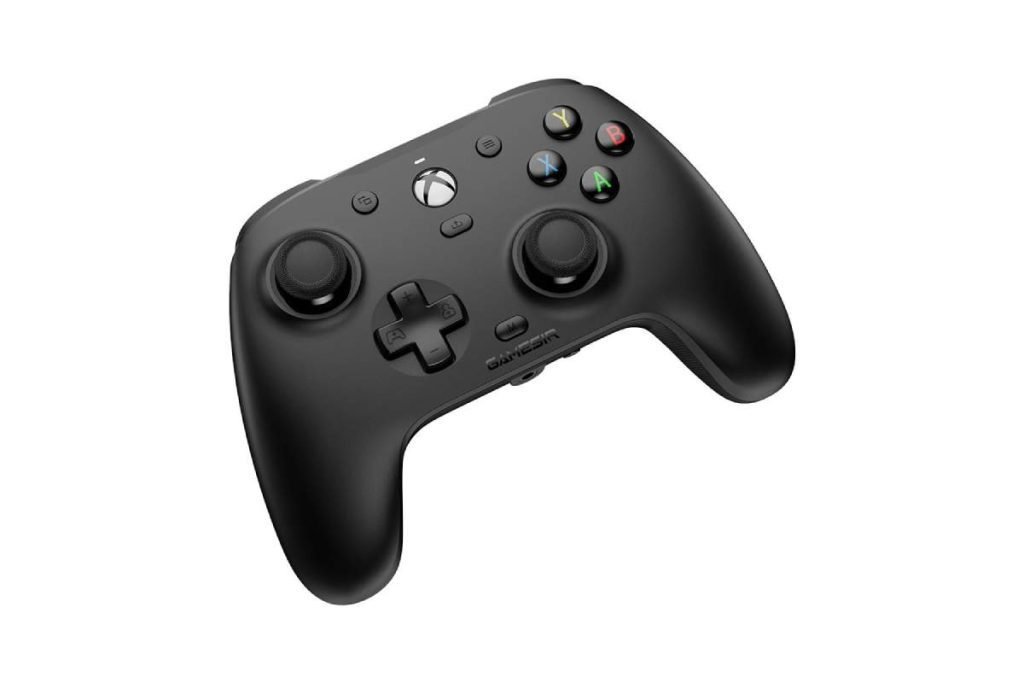 The Gamesir G7 is a wired controller designed for Xbox and PC gaming that allows players to customize their gaming experience and gain a competitive edge. The controller comes with two swappable paint-friendly panels that allow users to customize the appearance of the controller without taking it apart. It also features a trigger mode that is ideal for FPS and action games, as well as extra back buttons that allow users to map valuable in-game actions on the fly.
The GameSir Nexus software allows users to create controller profiles by mapping buttons, adjusting the D-pad diagonal, configuring stick and trigger zones, and adjusting the vibration level. This enables players to create a unique controller that suits their gameplay style. The G7 controller is compatible with the Xbox Series X|S, Xbox One, and Windows 10/11, providing a smooth gaming experience with low latency and no battery anxiety. It also has a built-in 3.5mm audio jack that allows users to plug in their favorite headset and easily control volume or mute the microphone with a short press of the mic mute button. The G7 controller is available on Amazon starting at $44.99.
For mobile gamers – Gamesir X2 Pro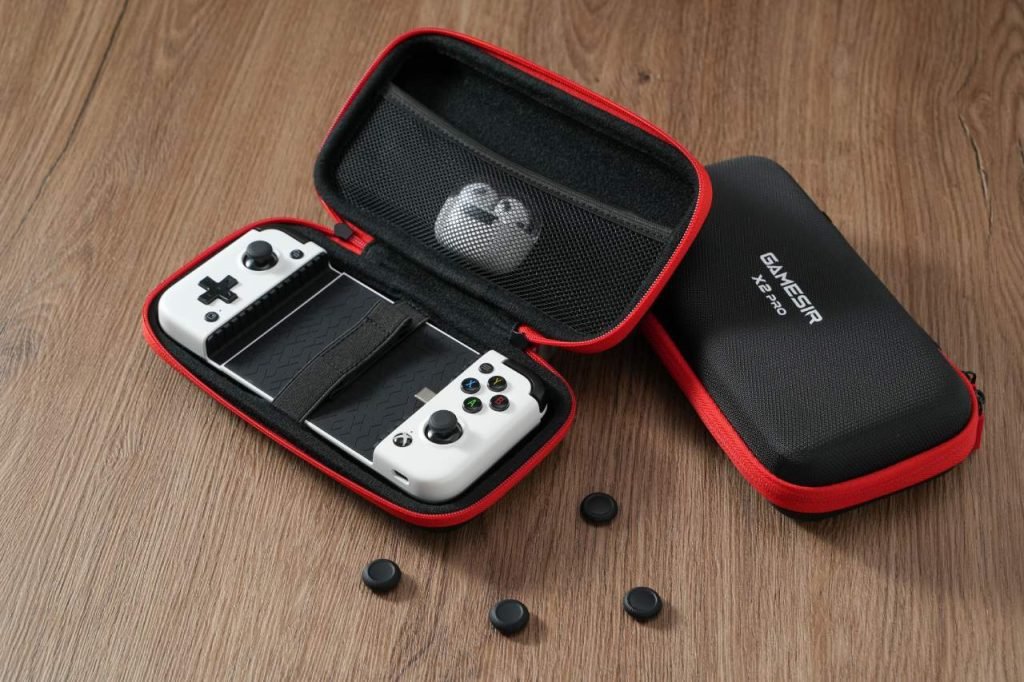 The GameSir X2 Pro is a mobile gaming controller that is officially licensed by Xbox for use with Android smartphones running Android 8.0 or higher. It allows users to play a wide variety of high-quality Xbox games from the cloud on their Android device anytime, anywhere. The controller supports many popular cloud gaming services such as Xbox Cloud Gaming (Beta) with Xbox Game Pass Ultimate, Stadia, NVIDIA GeForce Now, and Amazon Luna.
The X2 Pro features ergonomic button design and textured grips for a secure and comfortable hold during gameplay. Its clamp-style design allows it to hold Android phones measuring 110-179mm in length. The controller also has a direct type-C connection to the phone for low input latency, and it even has pass-through charging so users can charge their phone while it is plugged into the controller.
The X2 Pro has customizable magnetic and detachable ABXY buttons, as well as two sets of joystick caps (concave and convex) for added comfort. The refreshed GameSir App allows users to browse popular games from multiple platforms and adjust controller settings easily. The GameSir X2 Pro Mobile Gaming Controller is available at Amazon UAE in Midnight and Moonlight colors for AED 320.
For PC gamers – Kingston FURY Renegade PCIe 4.0 NVMe M.2 SSD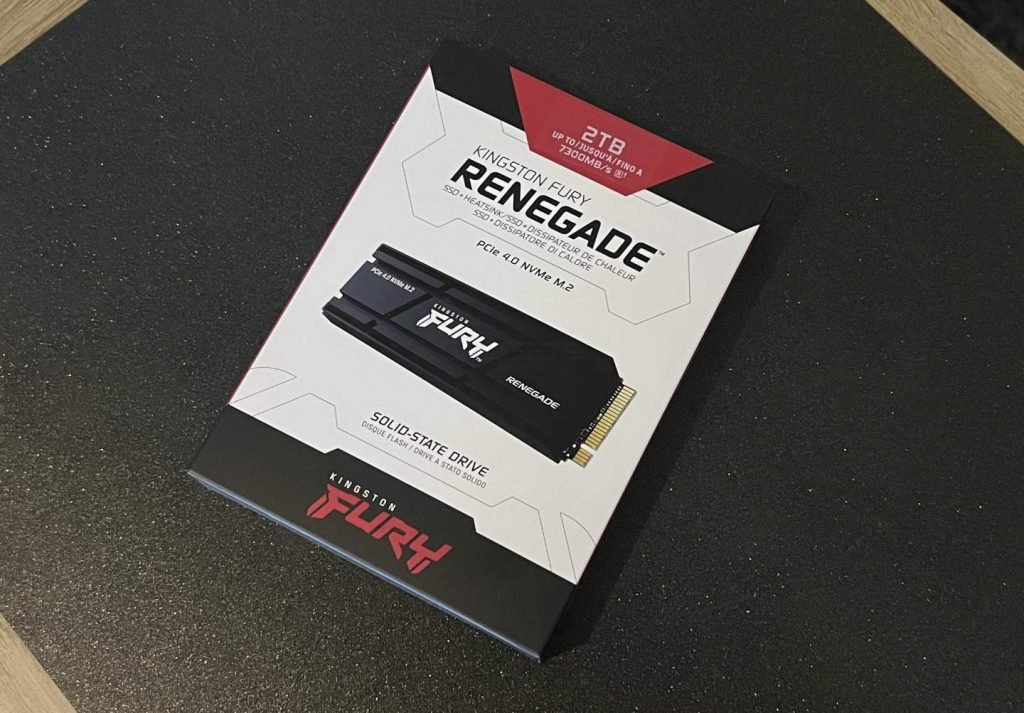 If you're looking to give your PC a boost in response time, game load times, and overall performance, consider the Kingston FURY Renegade SSD as a gift this holiday season. This SSD is designed for gaming and hardware enthusiasts, featuring the latest Gen 4×4 NVMe controller and 3D TLC NAND. It has speeds of up to 7,300MB/s for reads and 7,000 MB/s for writes, as well as 1,000,000 IOPS for optimal consistency, making it ideal for an exceptional gaming experience on both the PS5 and computer.
In addition to its high performance, the Kingston FURY Renegade SSD is also a great upgrade for existing systems. It pairs well with Kingston's top-performing FURY DDR4 and DDR5 memory for an all-around boost to your system's performance. The SSD comes in capacities ranging from 500GB to 4TB and is available in either a slim M.2 with a low profile, graphene aluminium heat spreader optimized for intense usage in gaming laptops and desktops, or with an optional heatsink model that provides an additional layer of thermal dispersion. The FURY Renegade SSD is available on Amazon UAE in all capacities.
For kids – myFirst Sketch Book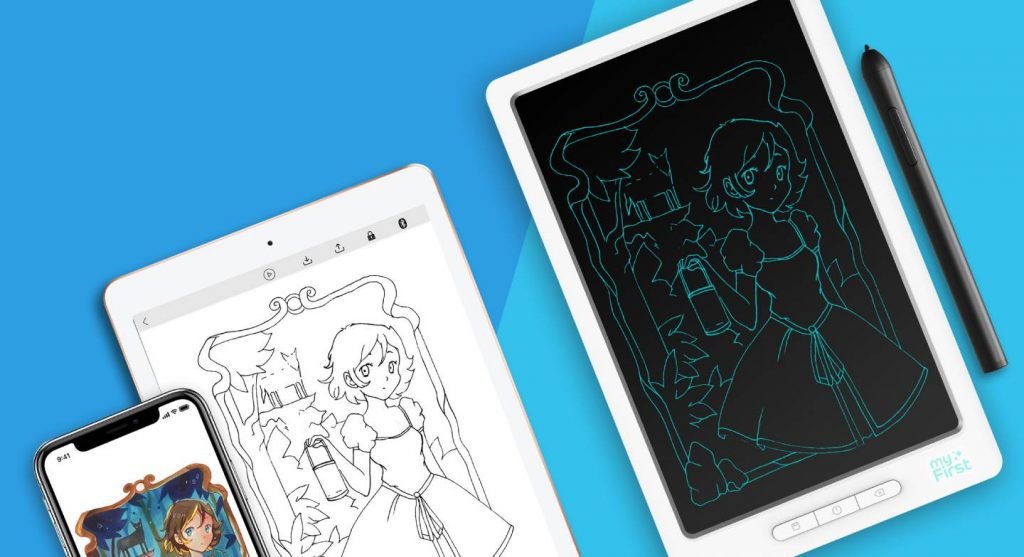 The myFirst Sketch Book is a digital drawing pad to draw, make notes, doodle and save memorable work with a simple click without using paper and without any mess. It comes with a built-in memory and offers a seamless experience to save your kid's artwork to your preferred devices by pairing it with myFirst Sketch book app available on both Android and iOS It's a lot of fun, it's lightweight and can last up to 2 weeks on a single charge. The myFirst Sketch Book retails for about AED 360 and available for purchase online.
---
In conclusion, there are many amazing gadget gifts to choose from for Christmas 2022. These gifts are sure to bring joy and excitement to any tech-savvy friend or family member, and they will make this Christmas one to remember. So why not surprise your loved ones with one of these fantastic gadget gifts and make their holiday season extra special. Happy shopping!